Community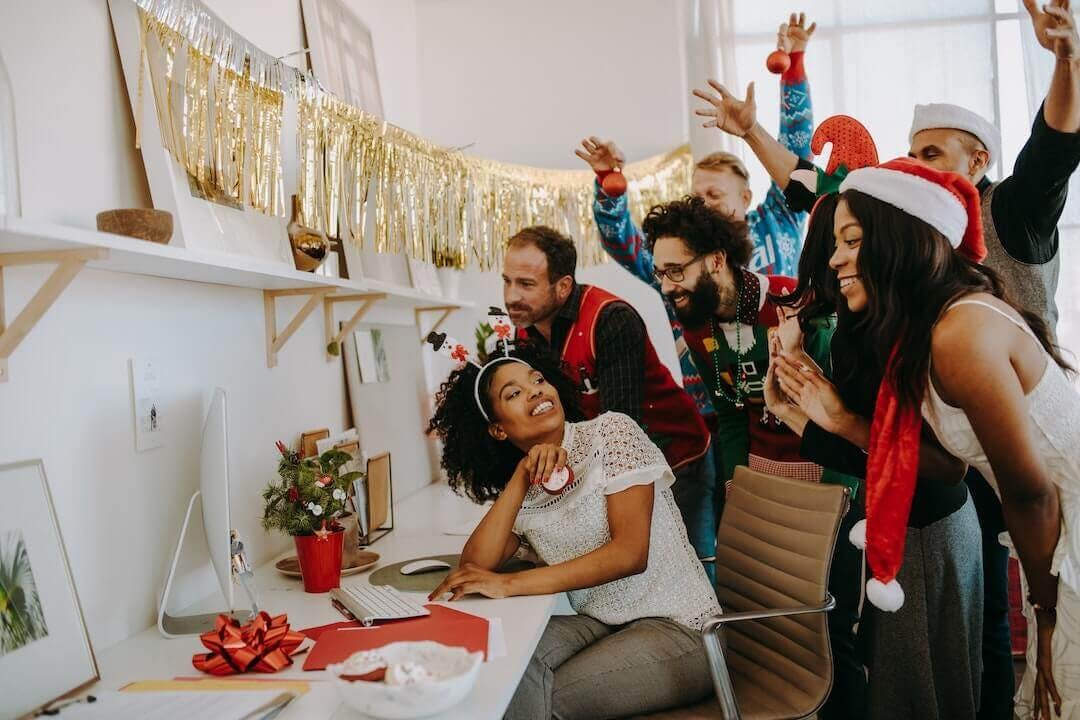 Christmas in the office: is the party on?
The first thing the study shows is that the French are generous with their colleagues! Indeed, 70.8% of them have already given a Christmas present. Conversely, 68.4% of respondents say they have already received a Christmas present from a work colleague.
In terms of the average budget for a Christmas present for a colleague :
34.8% of respondents say they spend between €5 and €10
39.4% spend between 11 and €15
16.7% spend between 16 and 20€ on it
9.1% spend more than 21€ on it
Deskeo also wanted to know whether management plays the game at Christmas! The results show that 81.9% of companies organise (or have already organised) a special meal for the occasion. 70.8% of companies go even further by organising Christmas activities:
6.1% of respondents have already participated in a Christmas jumper day
22.6% of respondents have participated in a Secret Santa at the office
Finally, as far as decoration is concerned, it seems that French companies play the game well! 58.3% of French employees say that their company decorates its offices "a little" for the holidays. 26.4% say that they decorate their offices "a lot". 15.3% do not decorate their offices.
Does the Christmas period bring teams together? According to the results of the survey conducted by Deskeo, the answer is somewhat mixed! 39.4% of employees have the impression that teams are "a little" closer during the holiday season. 14.1% say that teams are "much" closer together. Finally, 46.5% confess that they are no closer together than before.

Contact Us
We find your Perfect fit!