Community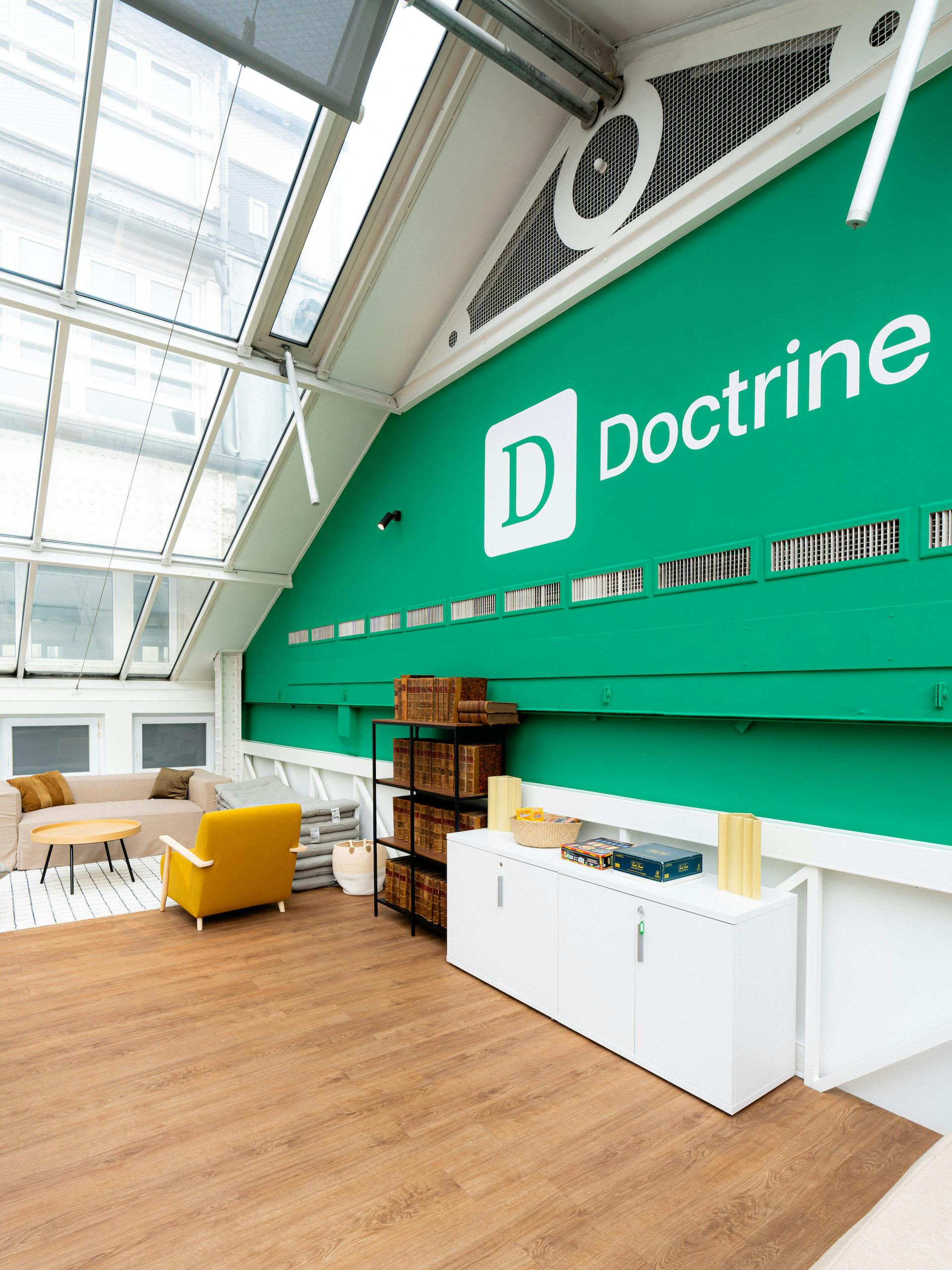 Welcome Doctrine!
After 3 years in their premises in the 17th arrondissement, they moved to the 8th arrondissement of Paris to invest in 1 300 m² of fully equipped offices, designed in close collaboration with Deskeo.
How do you combine hyper-growth and well-being in the office? It's a thorny question that all scale ups ask themselves and that can make you sweat... Well, except for the companies that use Deskeo. This time, we propose you to discover the backstage of the new offices of Doctrine, the start-up that nothing stops.
Let's take a look at this great collaboration with Gabrielle de Luppé, HR Director & Justine Vergès, Office Manager at Doctrine, accompanied by Stéphanie Lemoine Loisy, Account Management Director at Deskeo.
"The Google of law"
Doctrine is the first company that makes the law more accessible and transparent thanks to a search engine of everything that could be found before in books. Created in 2016, it quickly seduced all the professionals who work with legal texts on a daily basis... but also individuals. With more than 11,000 clients of all sizes today, it is the leading legal intelligence platform. And success means a rapid increase in staff: with more than 100 employees, they were beginning to feel cramped in their previous offices. Indeed, it was difficult to keep up the pace when it became complicated to find a meeting room, or to have lunch together when everyone was in the office. It was time to think bigger to support the sustainable growth of the company.

Offices that "live up" to their ambitions
The watchword is clear: find premises in which employees feel comfortable, with several spaces that facilitate inter-team communication, around a large convivial space.
So, when we presented them with this place with its multiple spaces around a magnificent plaza, it was an instant coup de coeur. Located under a huge glass roof, it's the first thing you see when you arrive, and you get a great view.
That's where the branding teams come in. Their objective: to design a universe in this place that integrates the company's DNA while facilitating the daily life of its employees. Collaborate, eat, rest, gather, but also isolate yourself in meeting rooms and phoneboxes cleverly arranged: yes, you can do all that in the office!
Of course, there is green, light, and the result is spacious, bright, ultra modern.
The result: more spacious, hybrid, welcoming, functional premises with a real living space to gather all the teams. In short, offices that live up to Doctrine's ambitions, where the employees feel at home.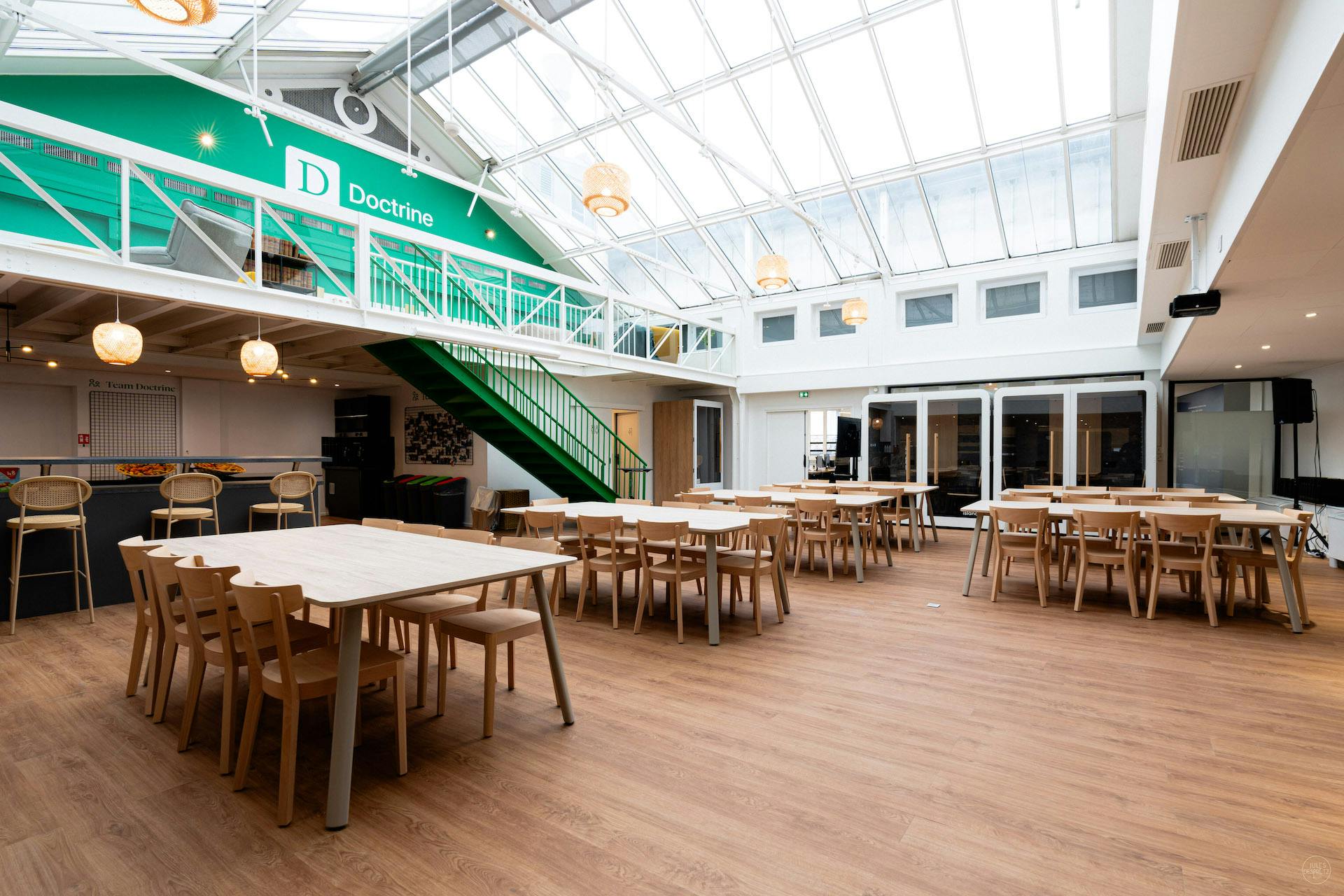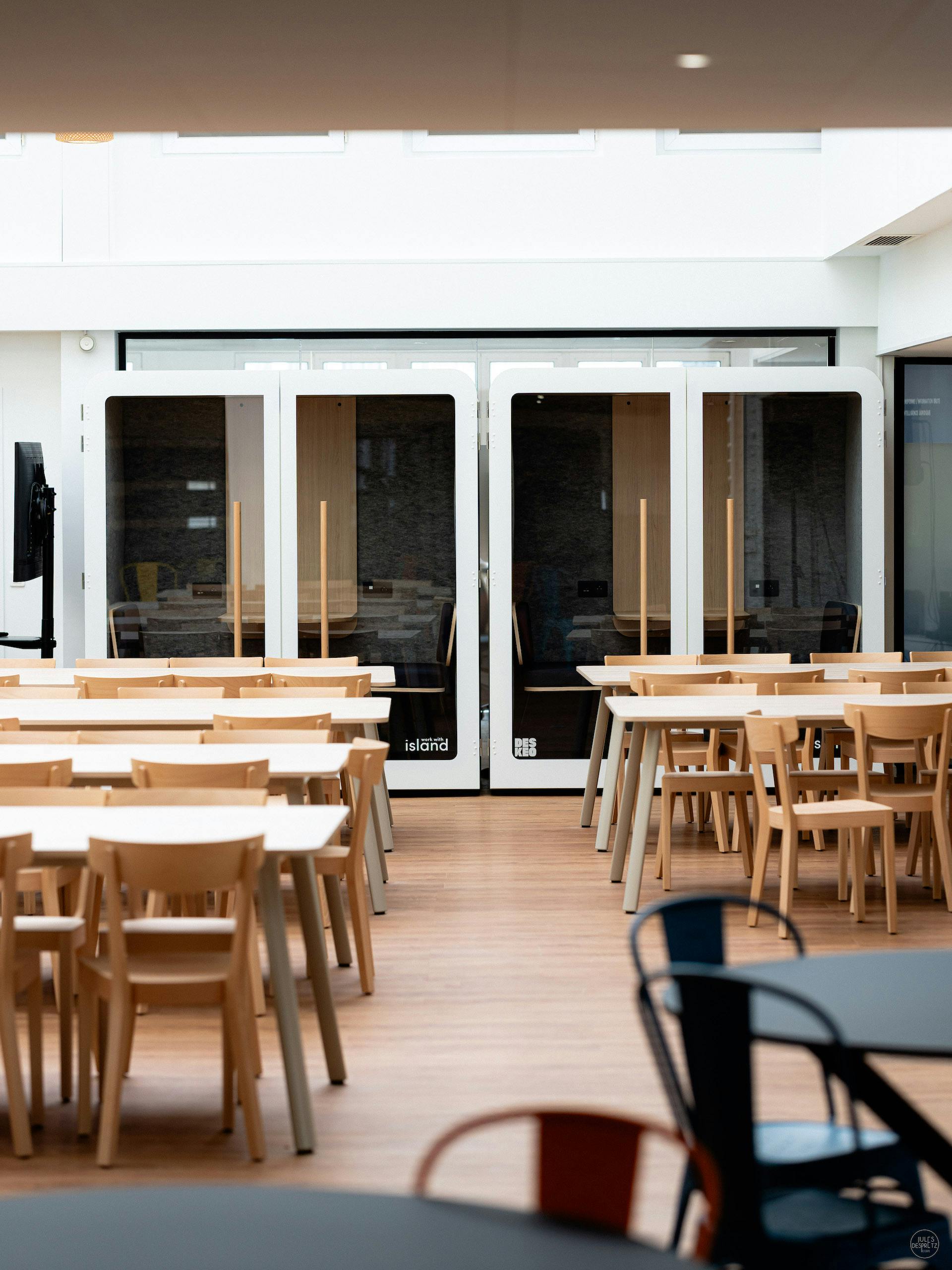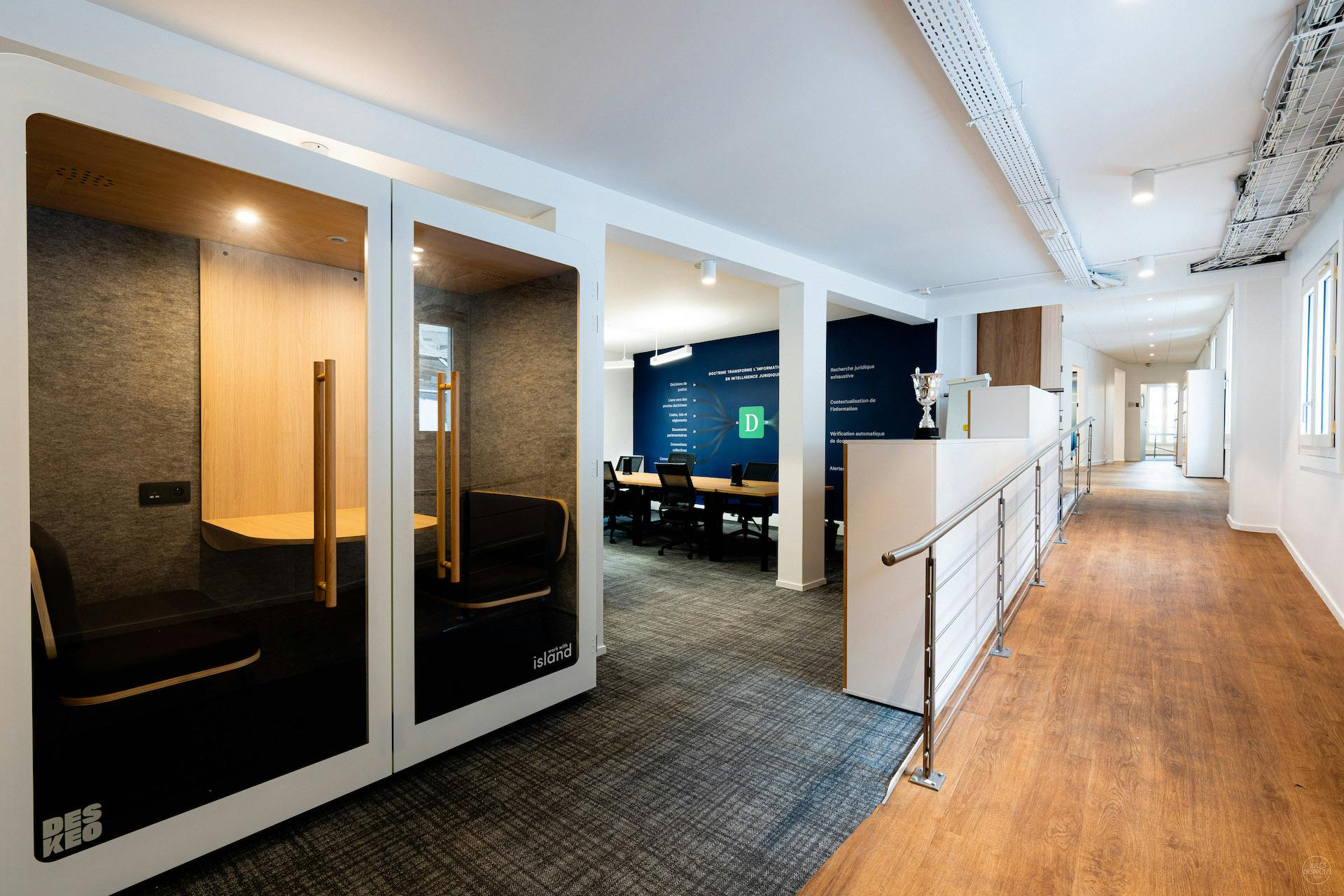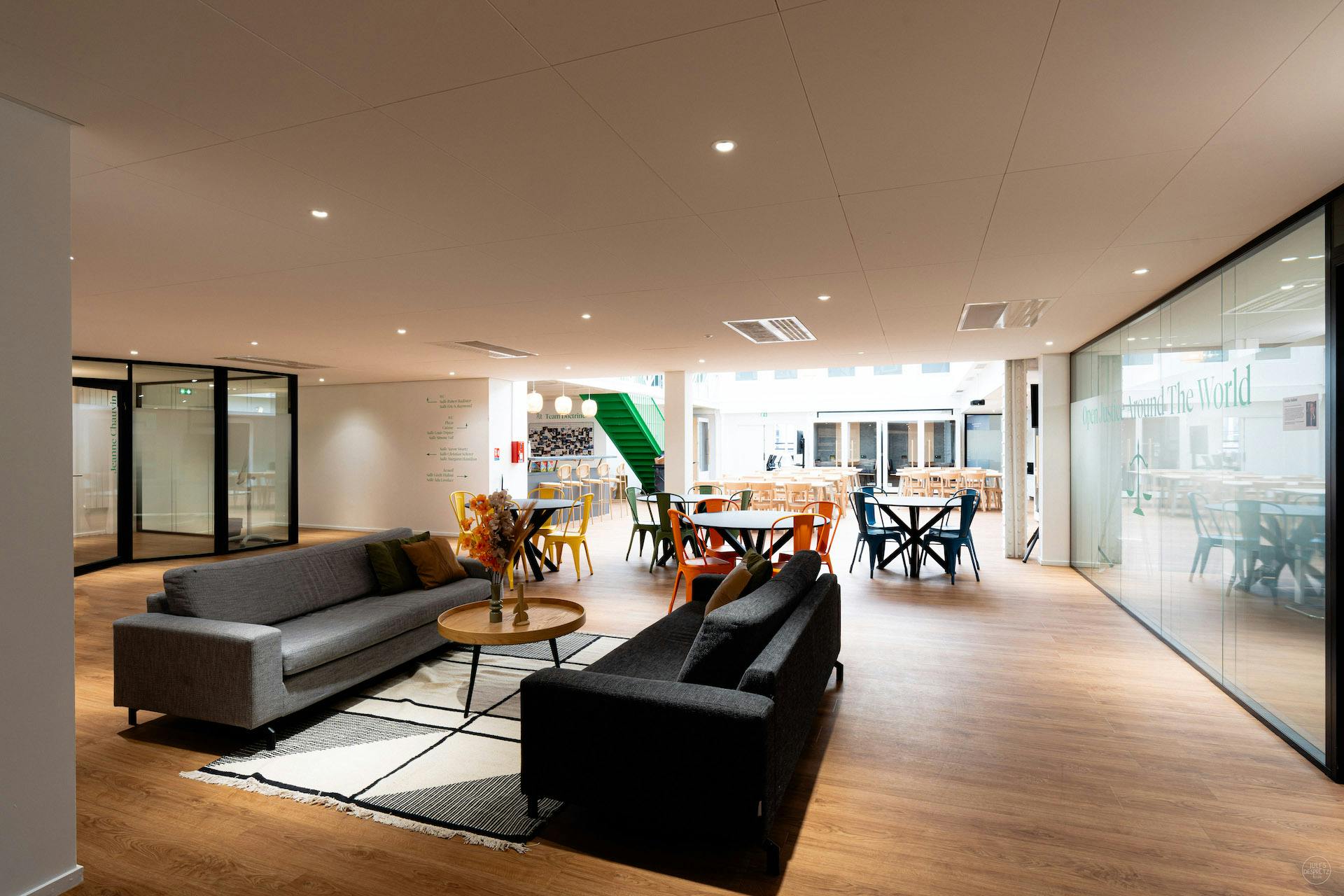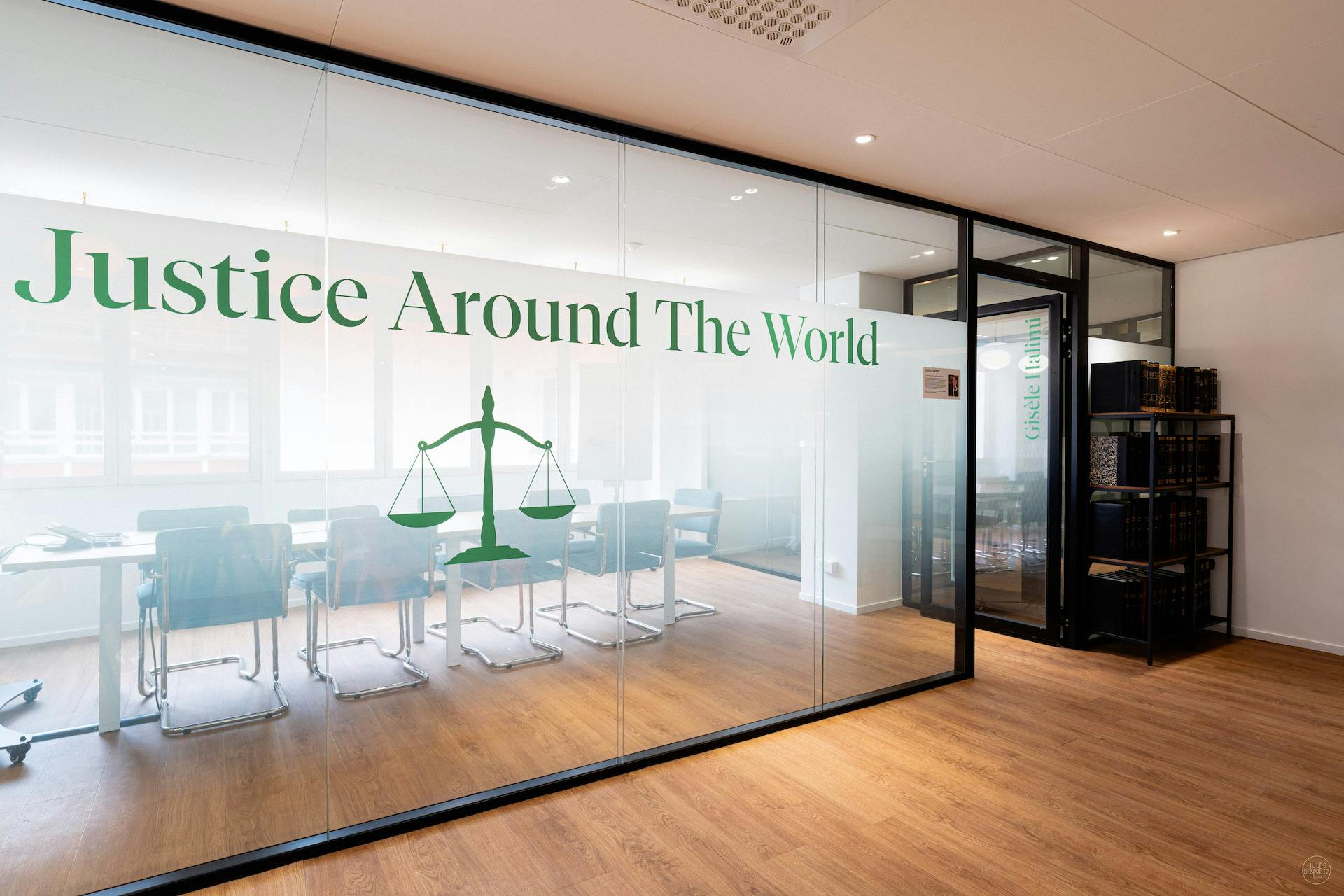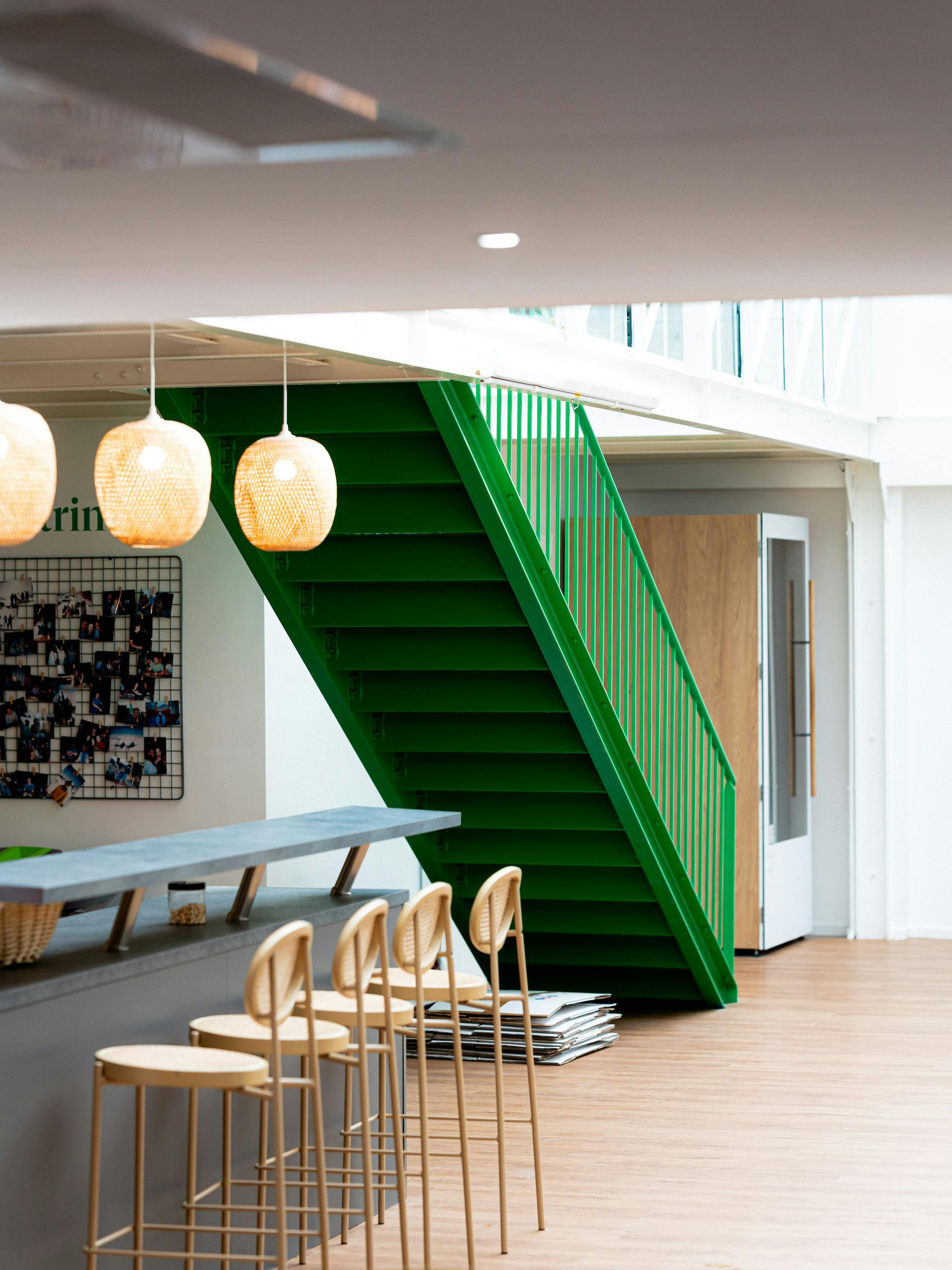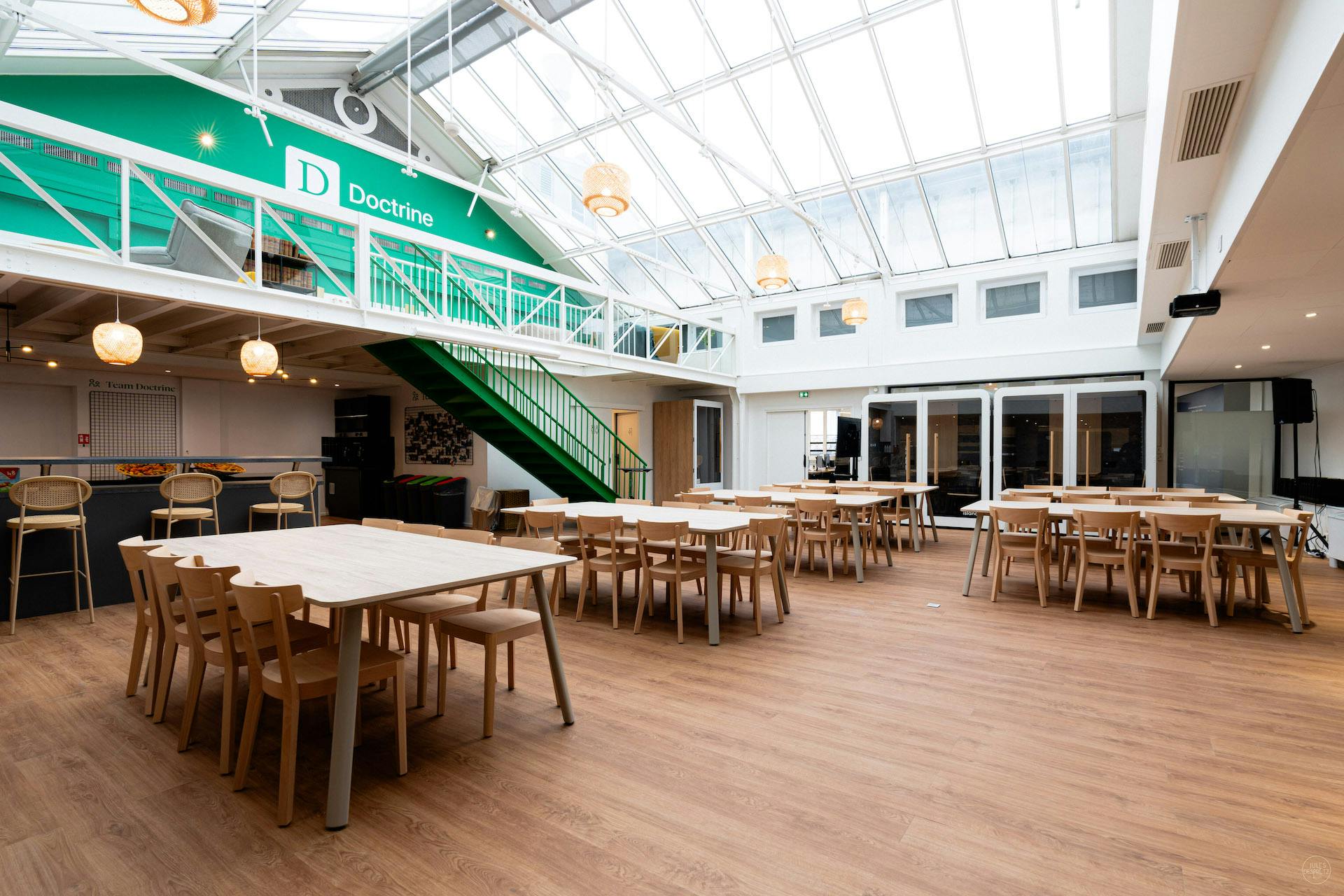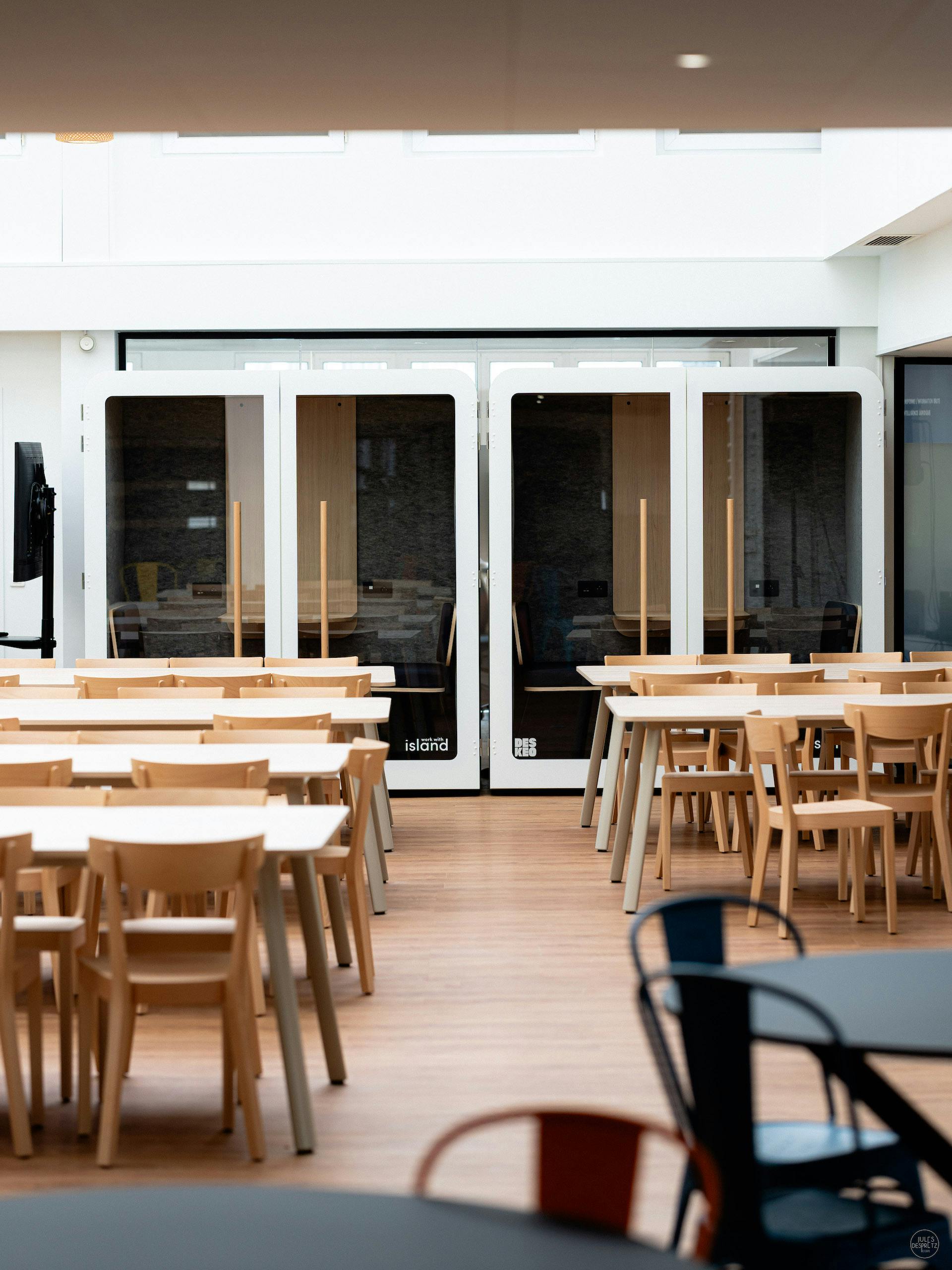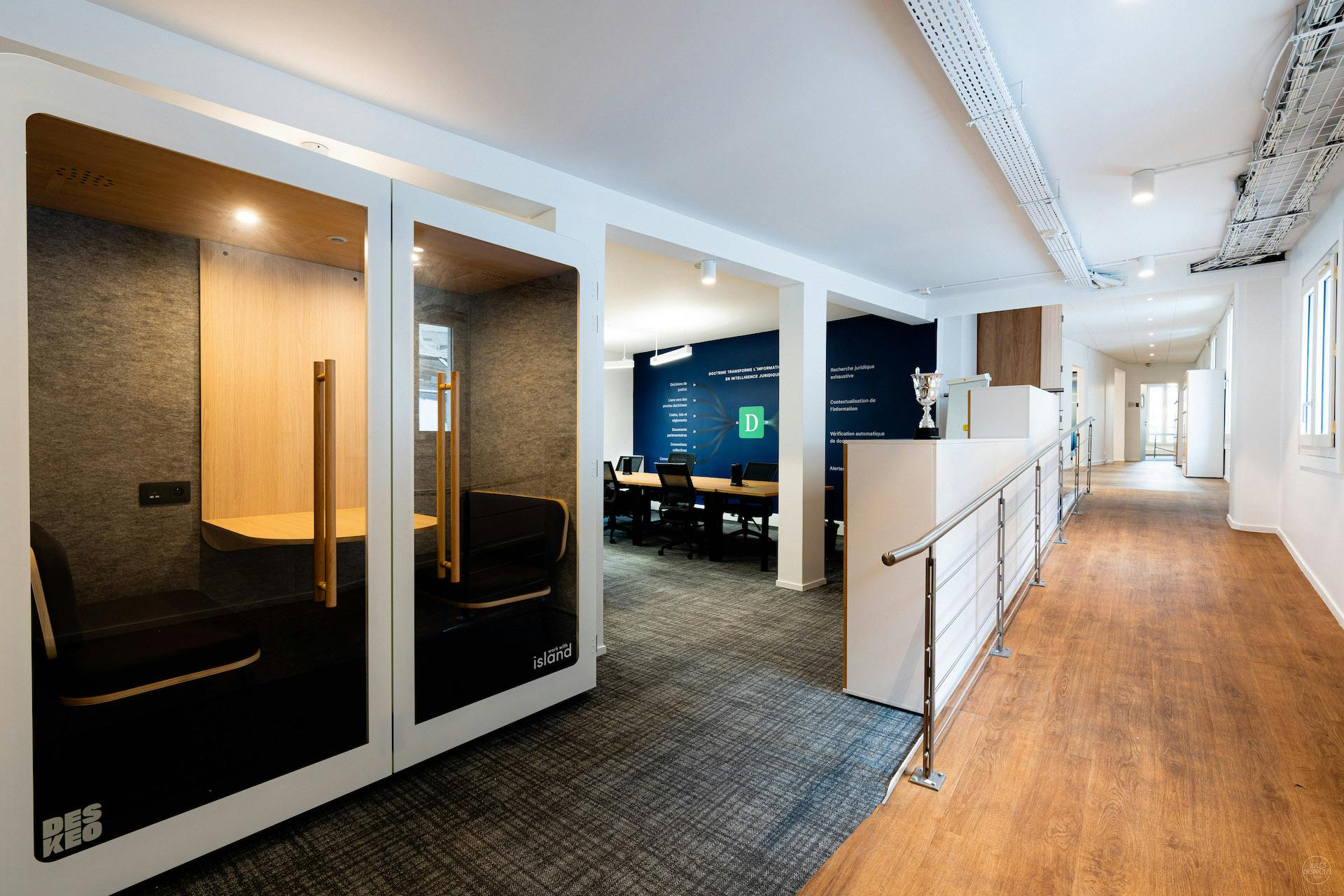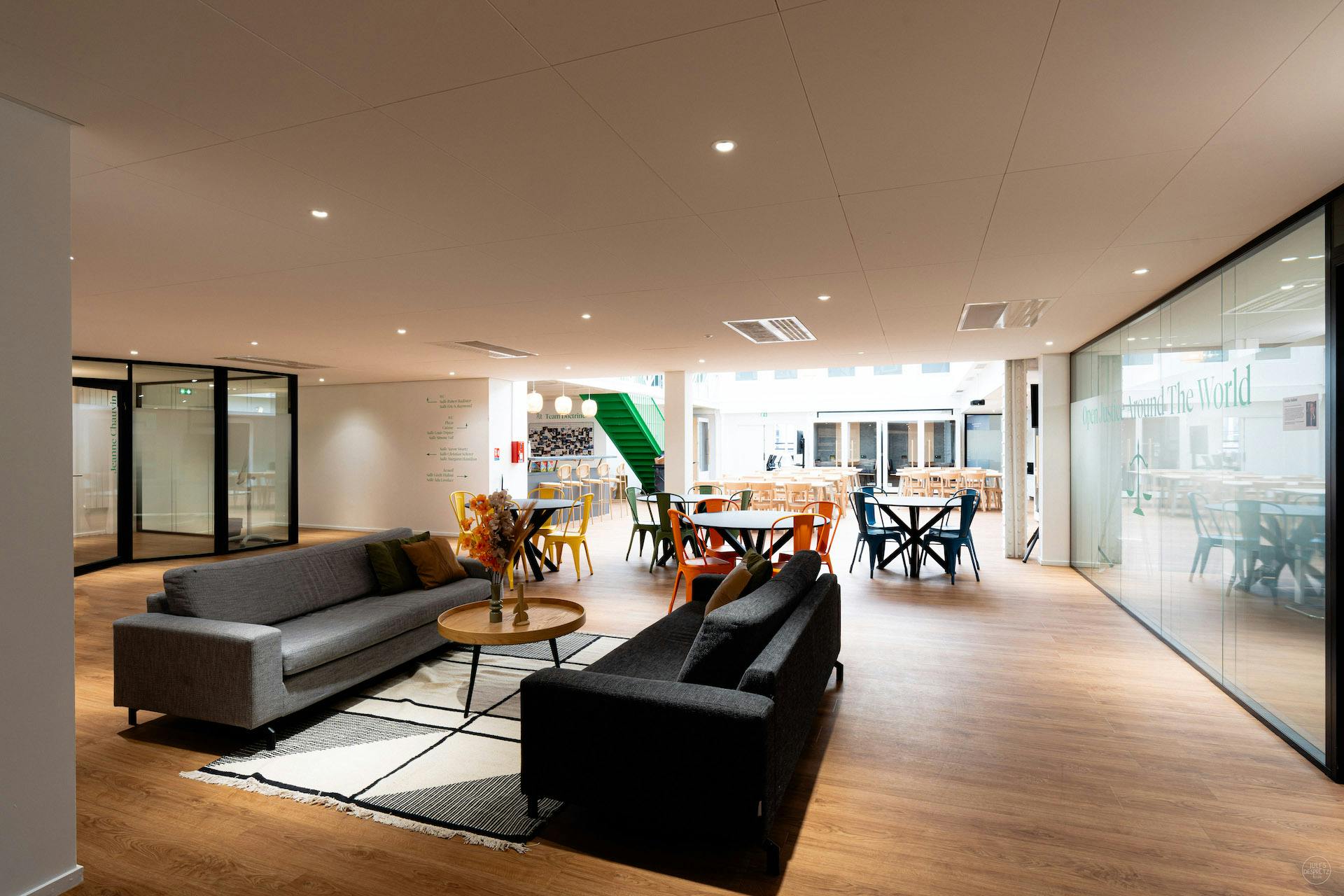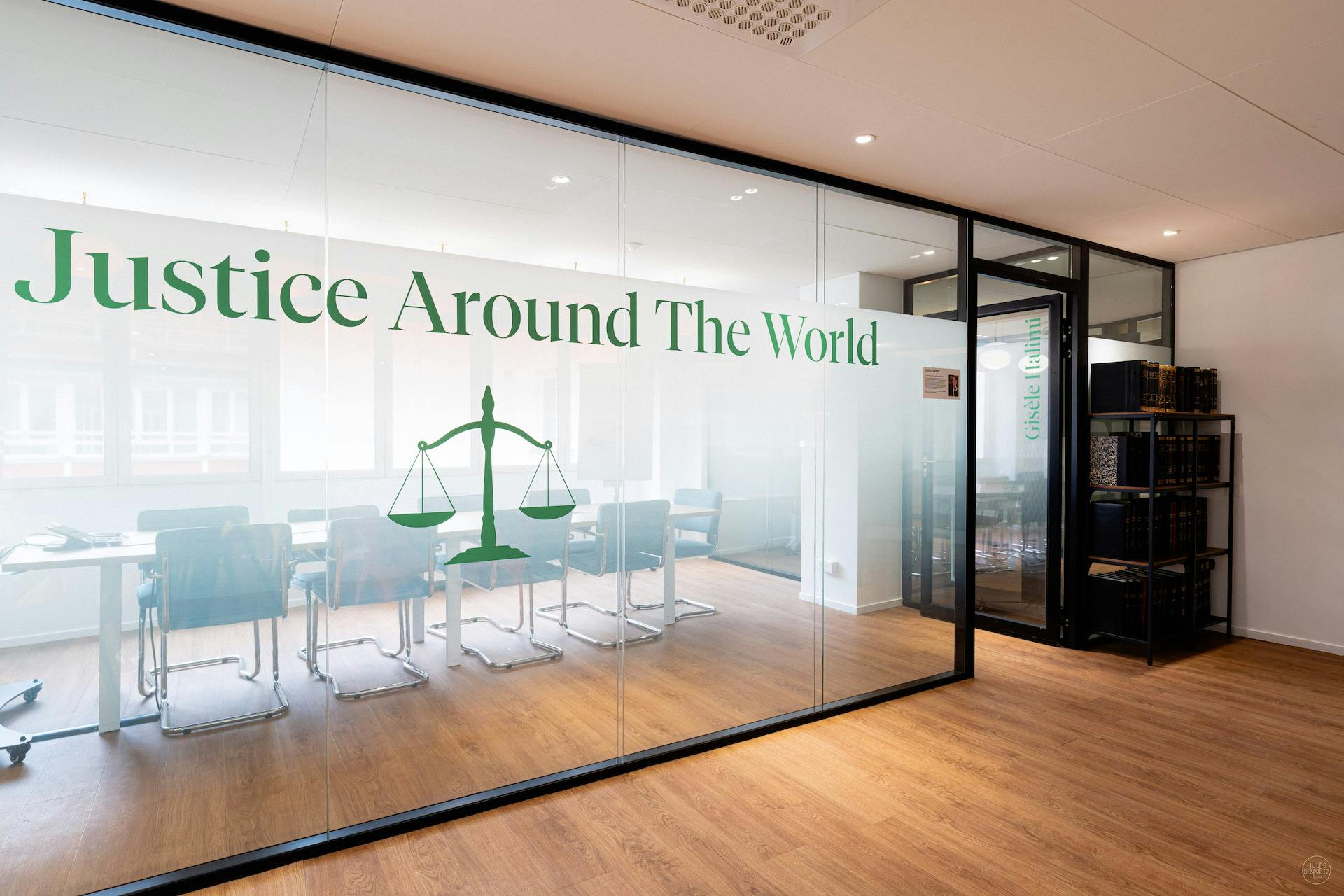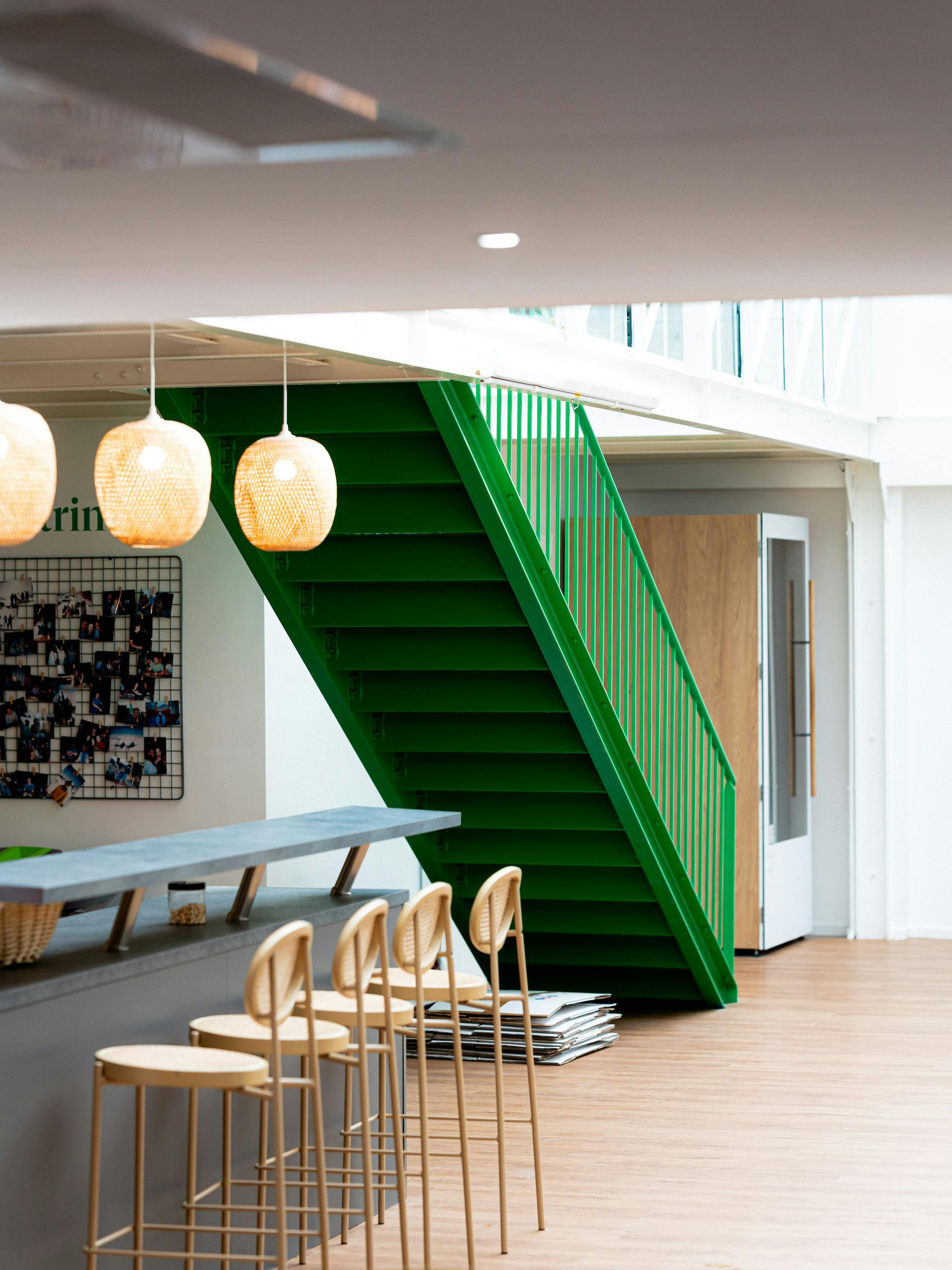 The final word
Or rather 3 words: fast, efficient, competent.
The whole team is delighted with the final result. In fact, when they discovered their new offices, the employees had a hard time hiding their pleasure: you could hear the "wow" sounds, but above all you could see a lot of smiles.
What Gabrielle and Justine liked best was the efficient and competent support of the Deskeo teams. And the big plus: our speed. To answer their questions (within the day), and to get them to move in (2.5 months between the signing of the lease and their installation).
Finally, it was not a discovery because it is the second time that Doctrine calls upon Deskeo to accompany the growth of the company.
As their slogan says: "Goodbye doubts. Hello, certainty."
So like them, for your offices, trust Deskeo with your eyes closed.

Contact Us
We find your Perfect fit!