Community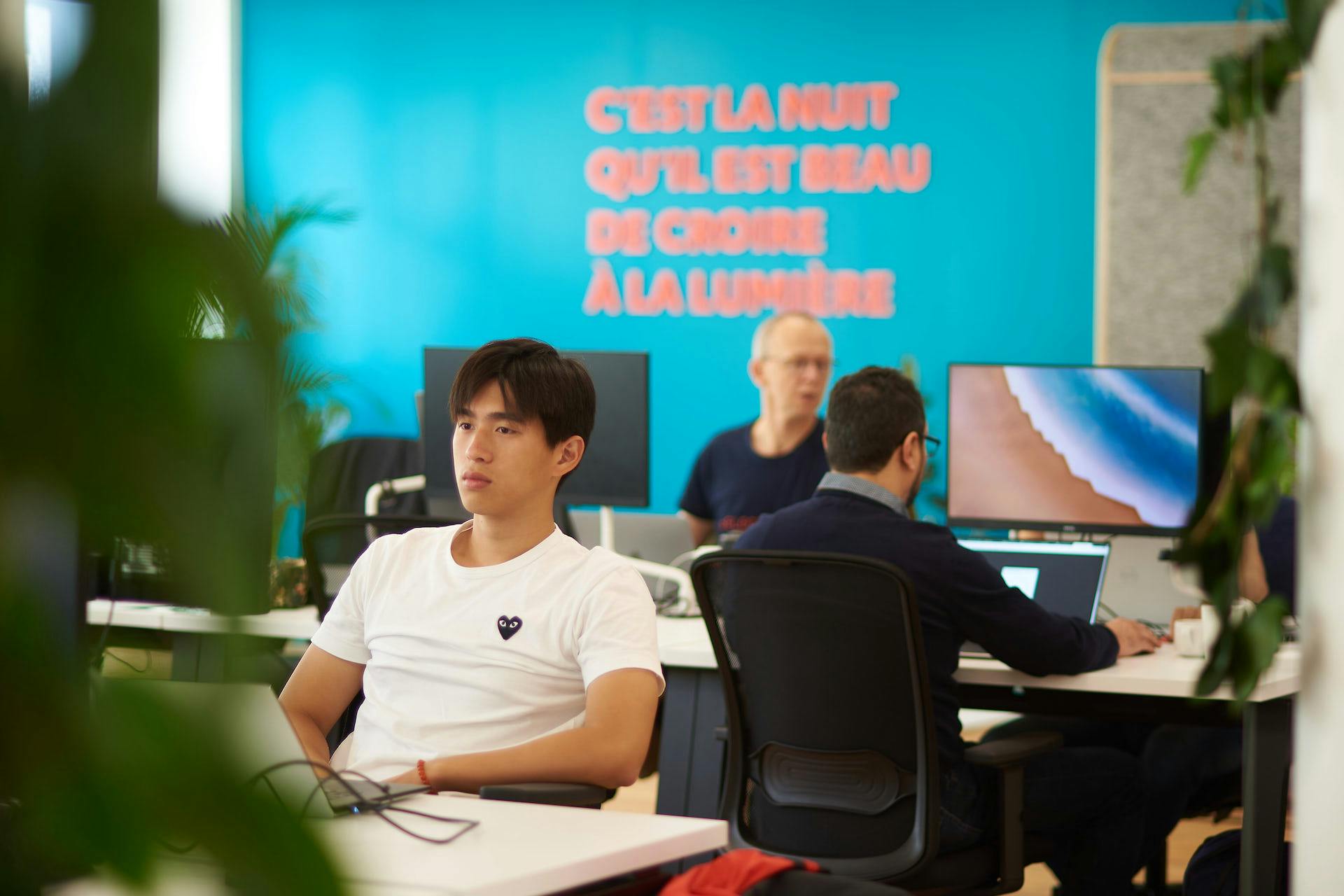 Live the Ekwateur experience
As it was impossible to extend the walls to absorb the growth in their number of employees, Ekwateur called on Deskeo to assist them in their search for offices that would further embody the culture and values of their company. Constance Fisher, Human Resources Manager at Ekwateur, and Benjamin Bohin, Construction Manager at Deskeo, talk about this great project.
Change of era...but also of air!
Ekwateur is the new kid among French energy suppliers. Except that with them, it is 100% renewable (electricity, gas, wood) and addresses both individuals and professionals.
The start-up, which was launched in September 2016, has 100 employees six years later... and this is just the beginning! They were looking for a functional Parisian headquarters to meet their growth needs and to continue recruiting in good conditions.
Ekwateur is also a company with a mission: in other words, in addition to being lucrative, its purpose is to have a social and environmental goal. Naturally, this inspires us a lot at Deskeo! 53 public institutions, from the Picasso Museum to Météo France, as well as all the ministries in France, have been supplied by Ekwateur since 2020. What an example to set.
Offices as bias
On this project, we worked together to embody the values and DNA of this mission-driven company as much as possible.
Constance sets the tone: "We were looking for bright, spacious offices that would reflect the work atmosphere at Ekwateur, with spaces for conviviality and sharing."
This tone is modern and offbeat, with a no-holds-barred approach to communication: these are the components that will be disseminated in the new offices.
From a bare space...to unique offices
"We started with an empty building, which allowed us to imagine what we really wanted and thus create spaces with different resonances. Today, there are functional offices for our clients, areas dedicated to meetings and also a space for exchange around a barista whose warm atmosphere can be guessed from the moment you enter the building" explains Benjamin.
Light and space, conviviality and sharing, that's what we wanted to reflect in these offices. In addition, the decoration combines the ecological and digital universe of the brand.
And when it comes to original requests, anything is possible: in this case, the installation of a work of art dear to Ekwateur, and the creation of a recording studio. That's all there is to it!
Because beyond the walls, it's the experience that the employees love the most, especially thanks to a barista service on the 7th floor of the building. What could be better than drinking your coffee with the most incredible view in Paris?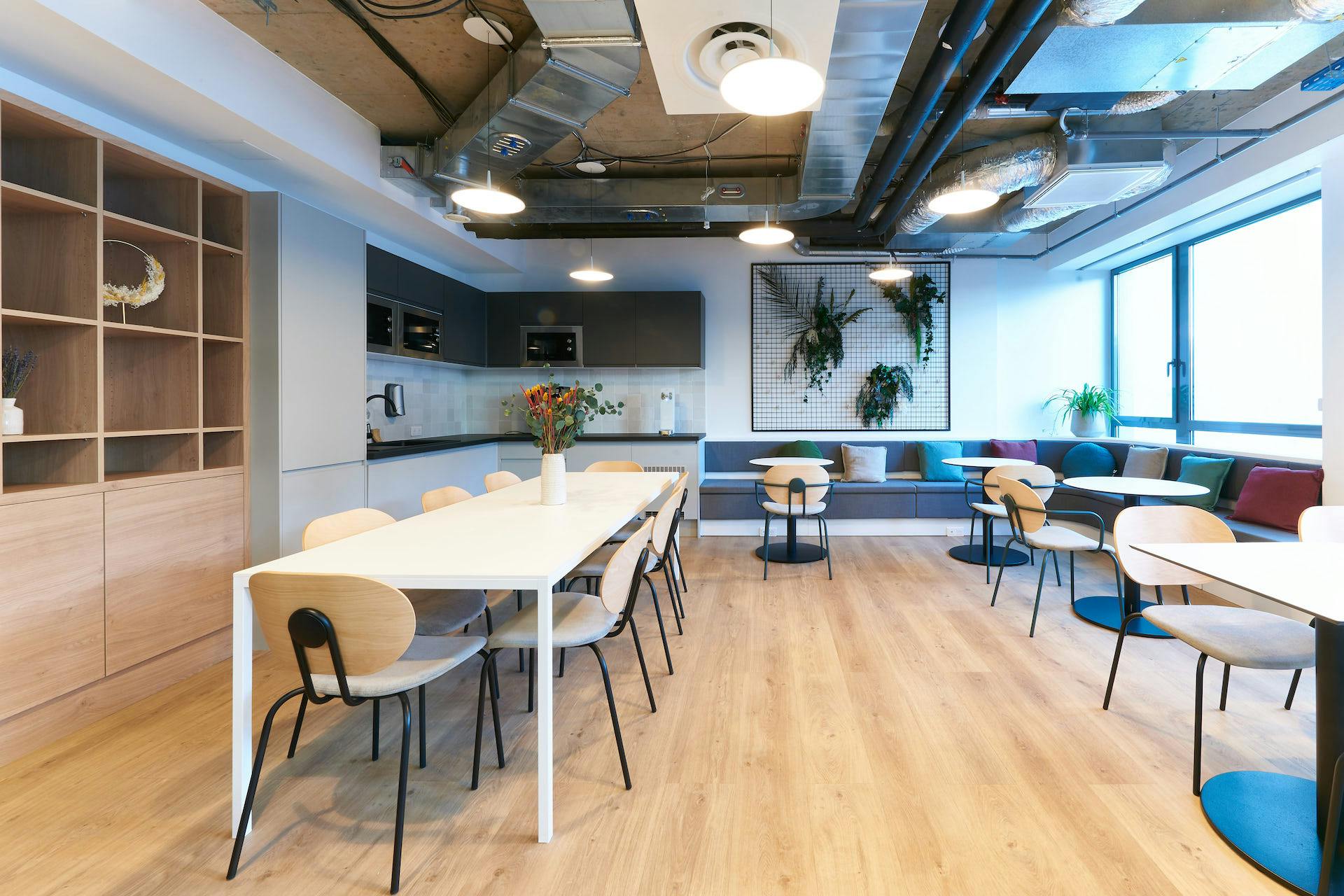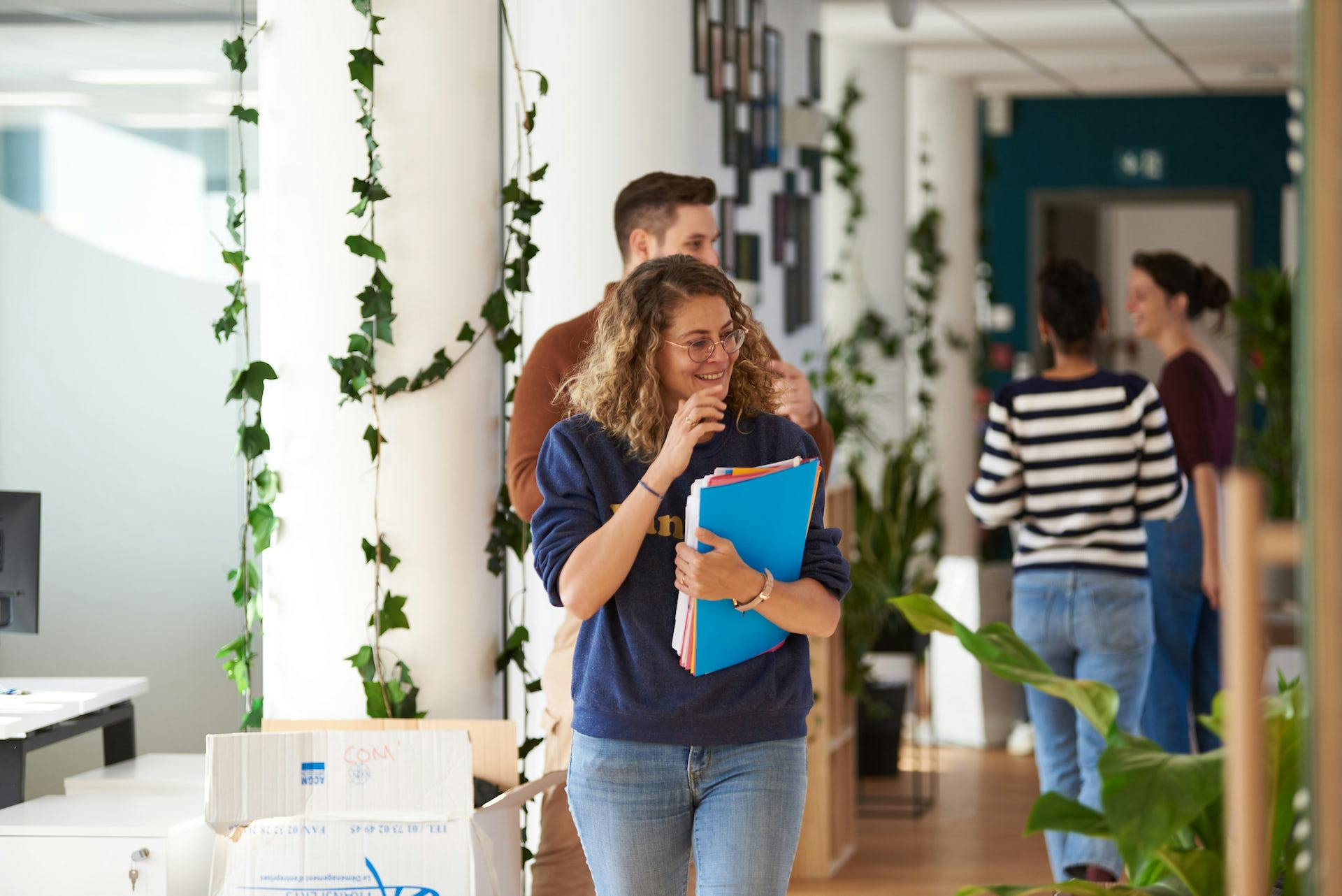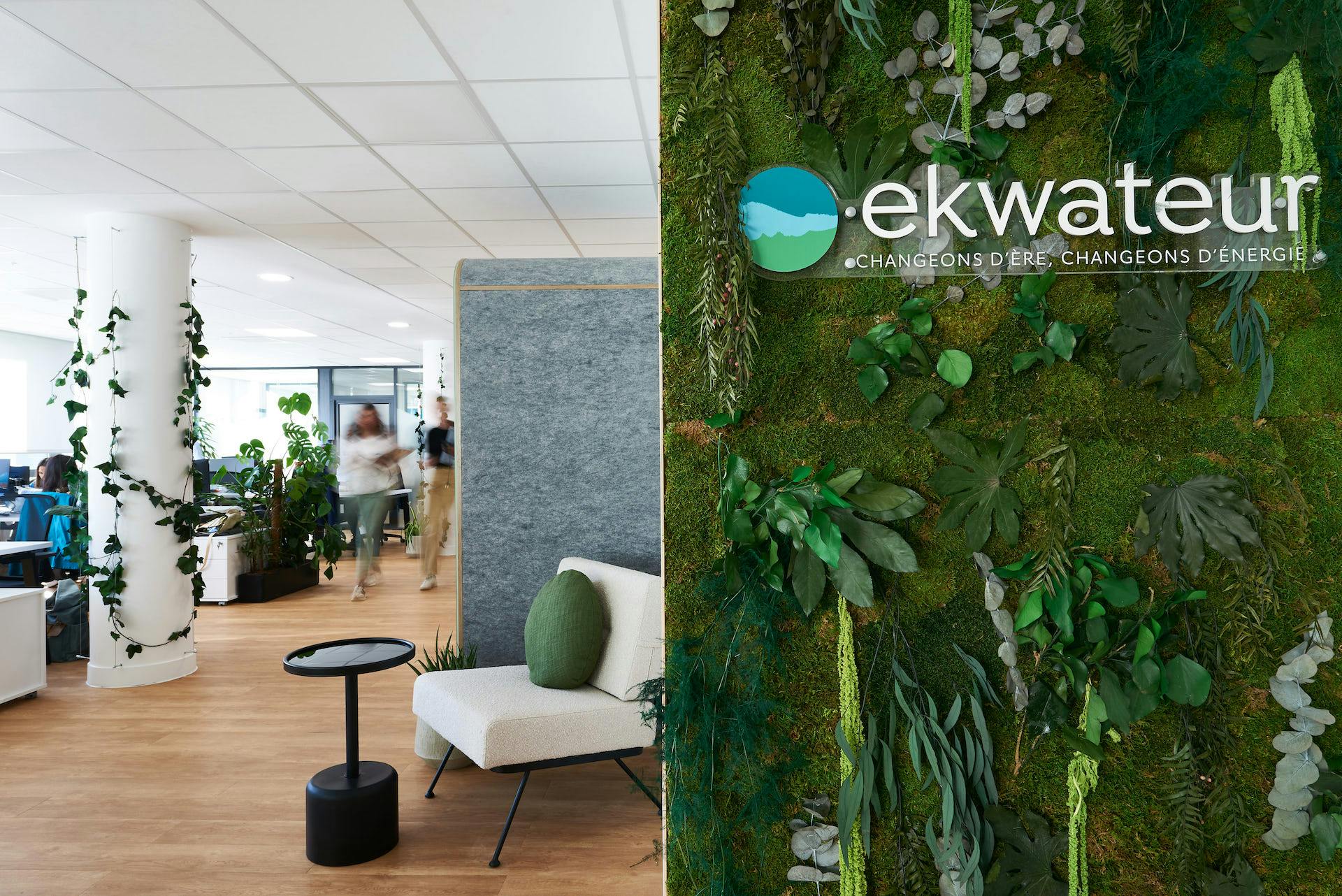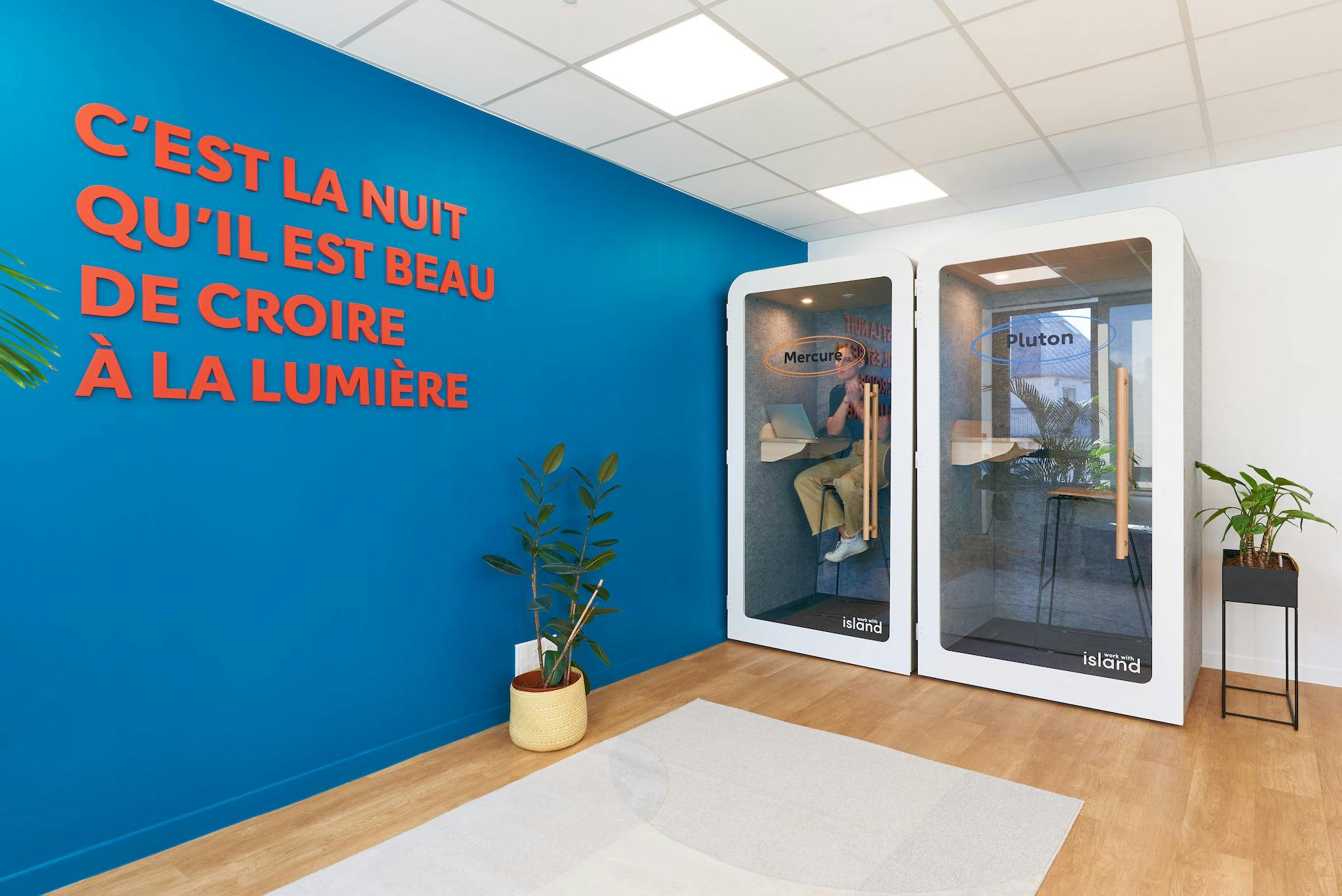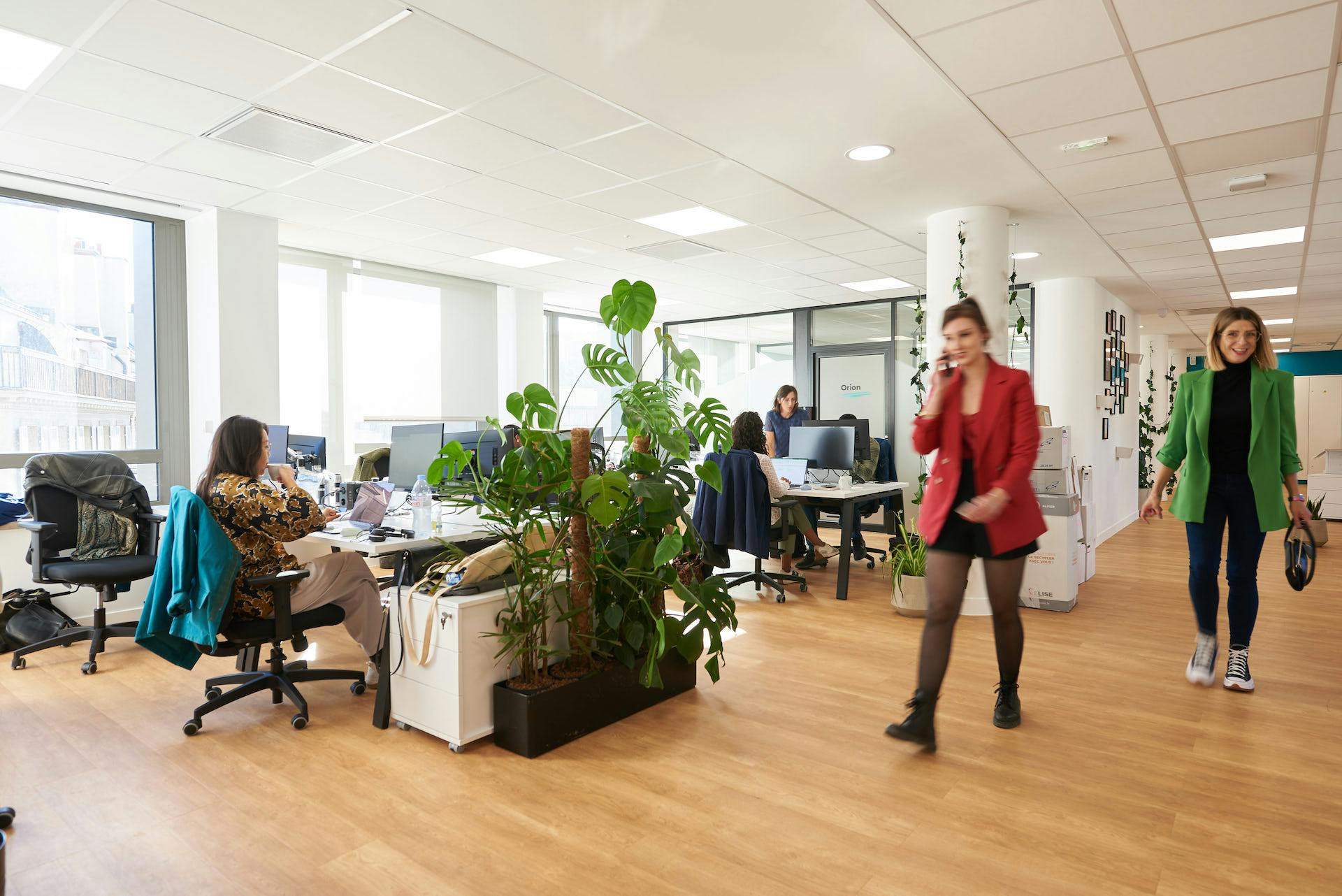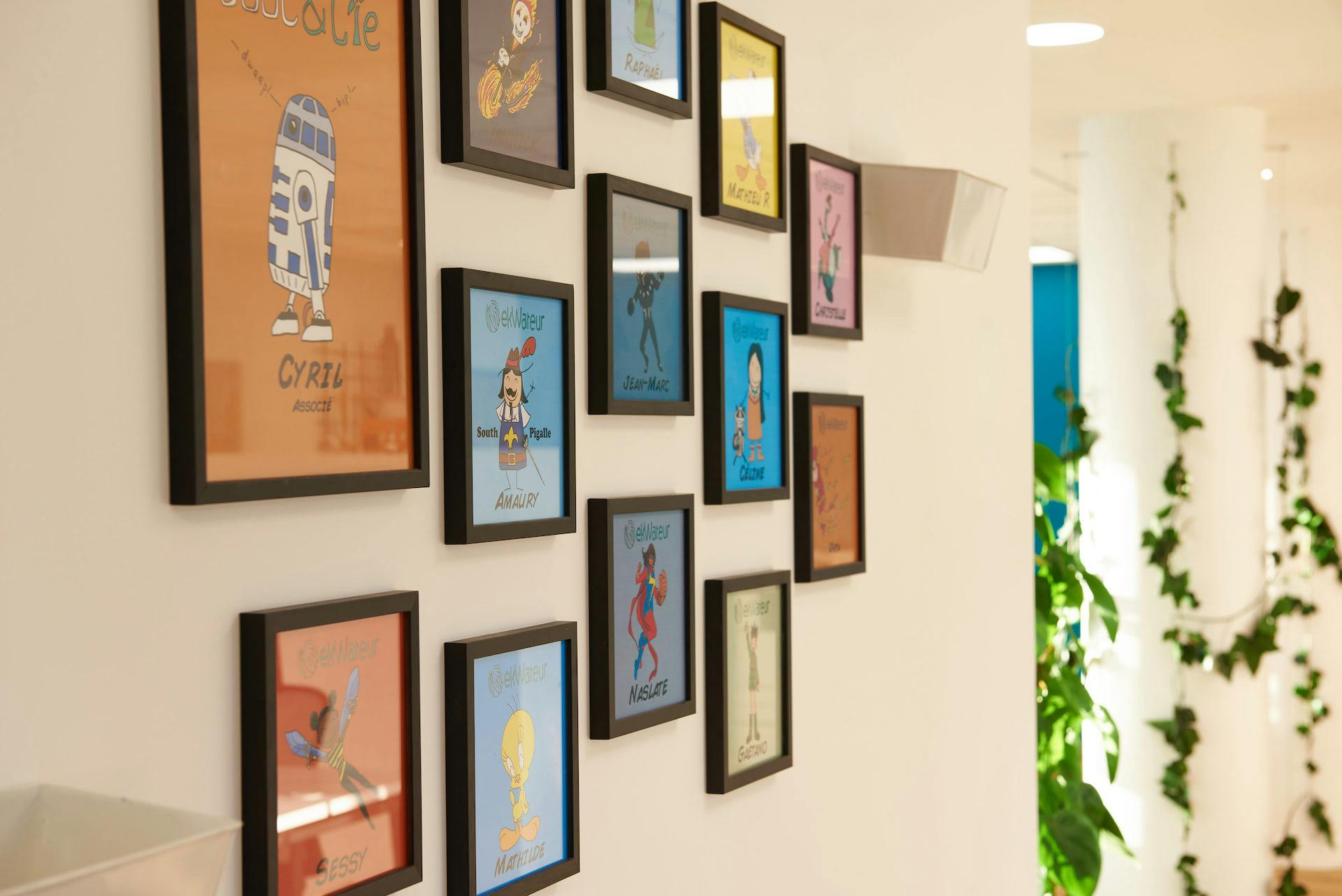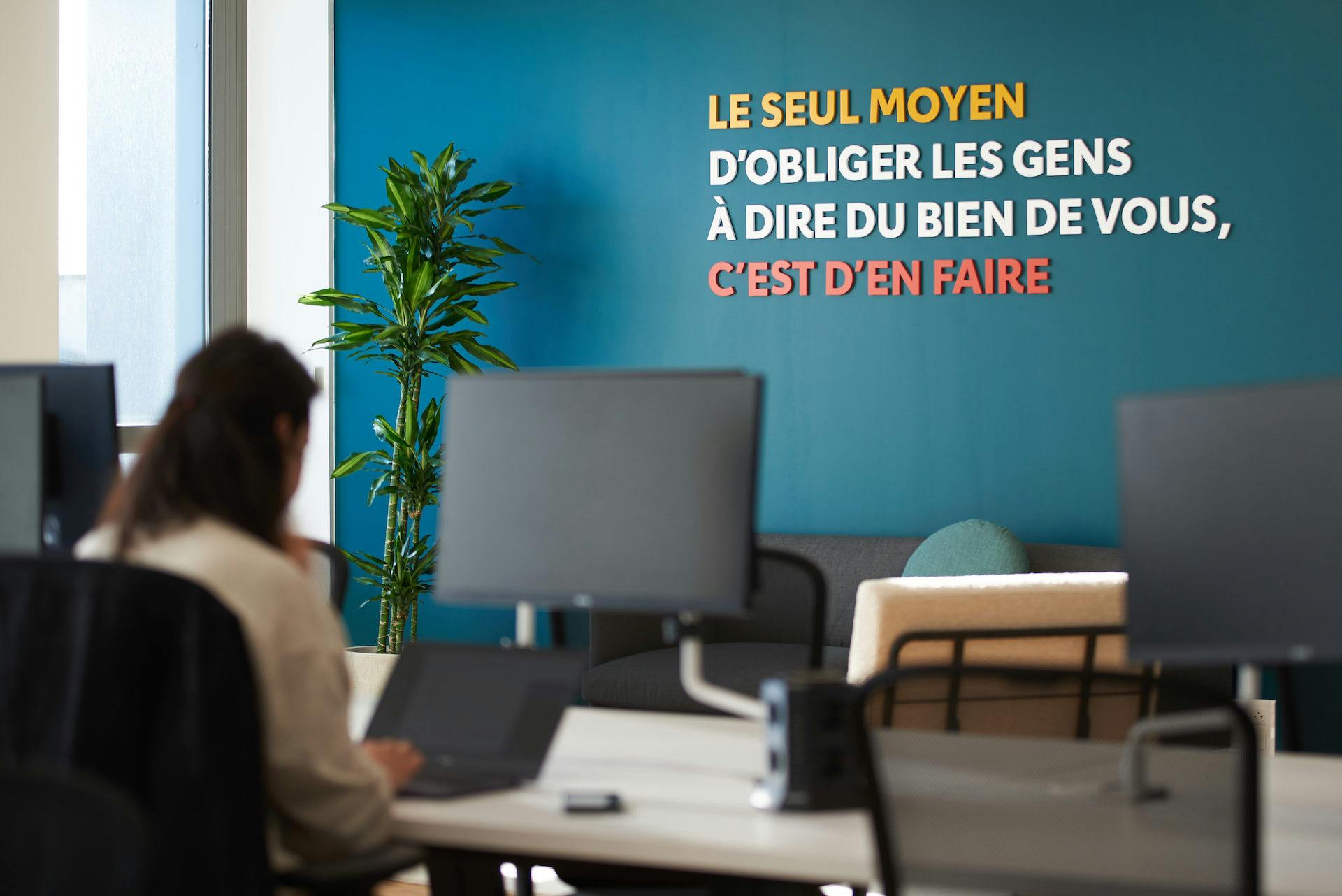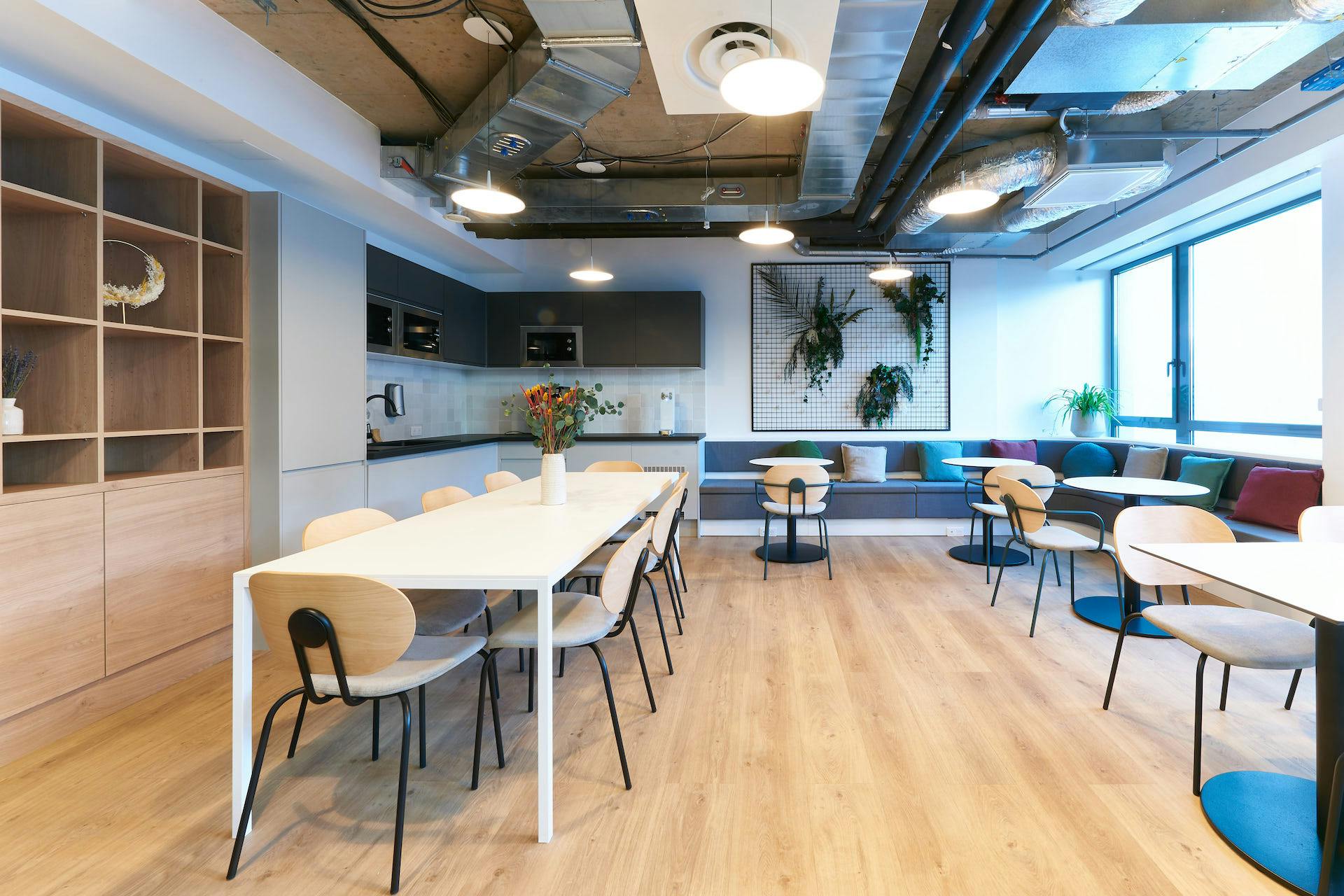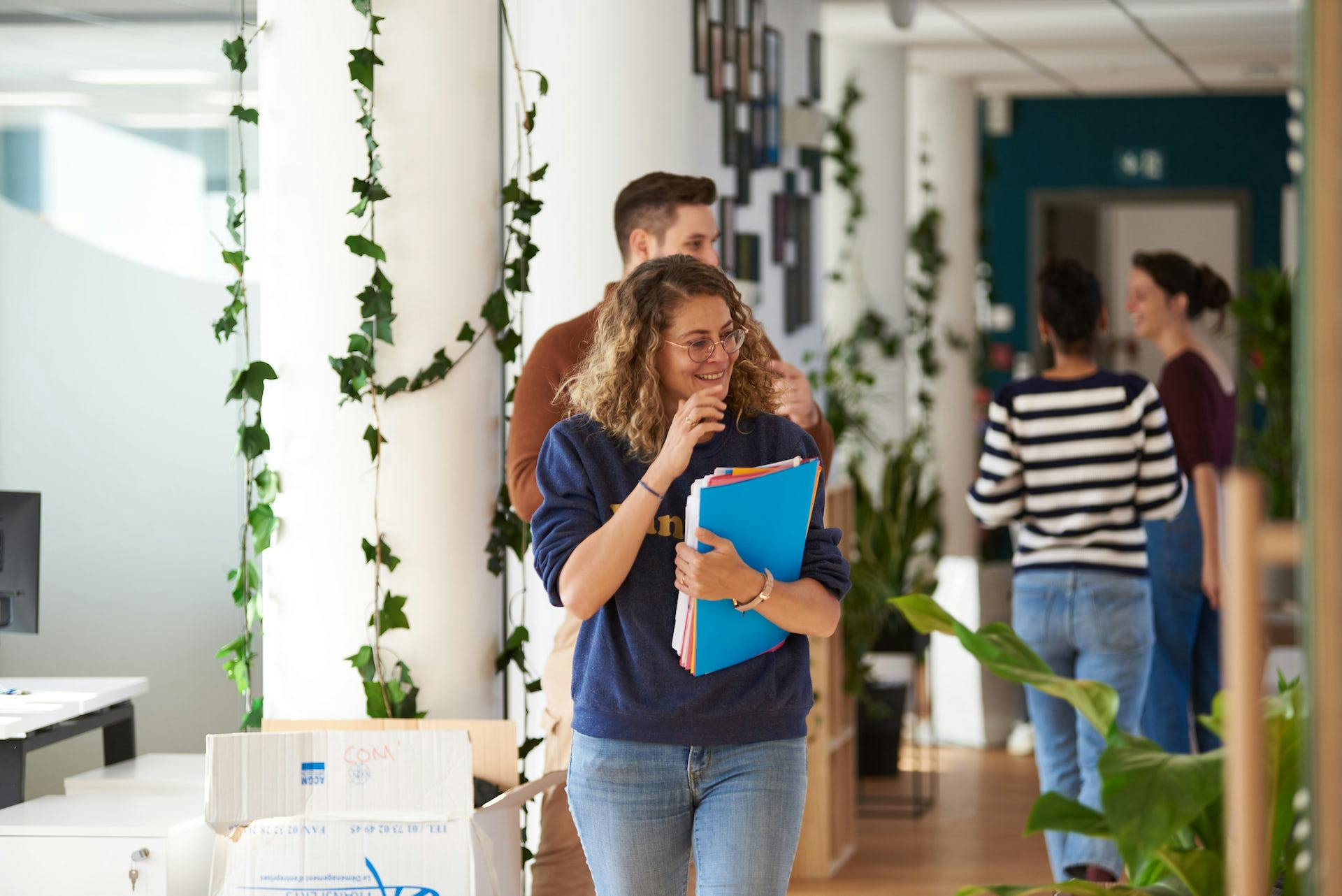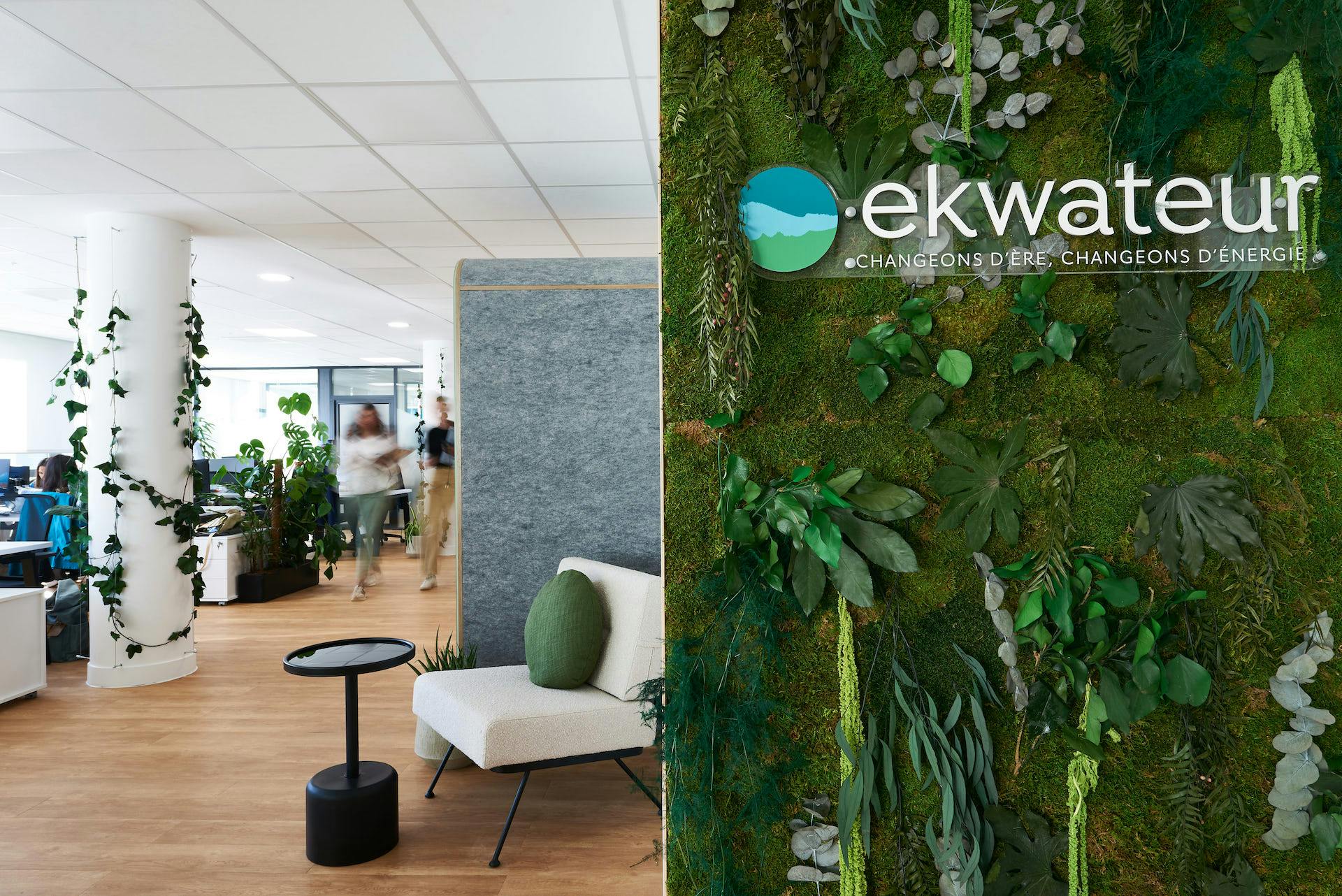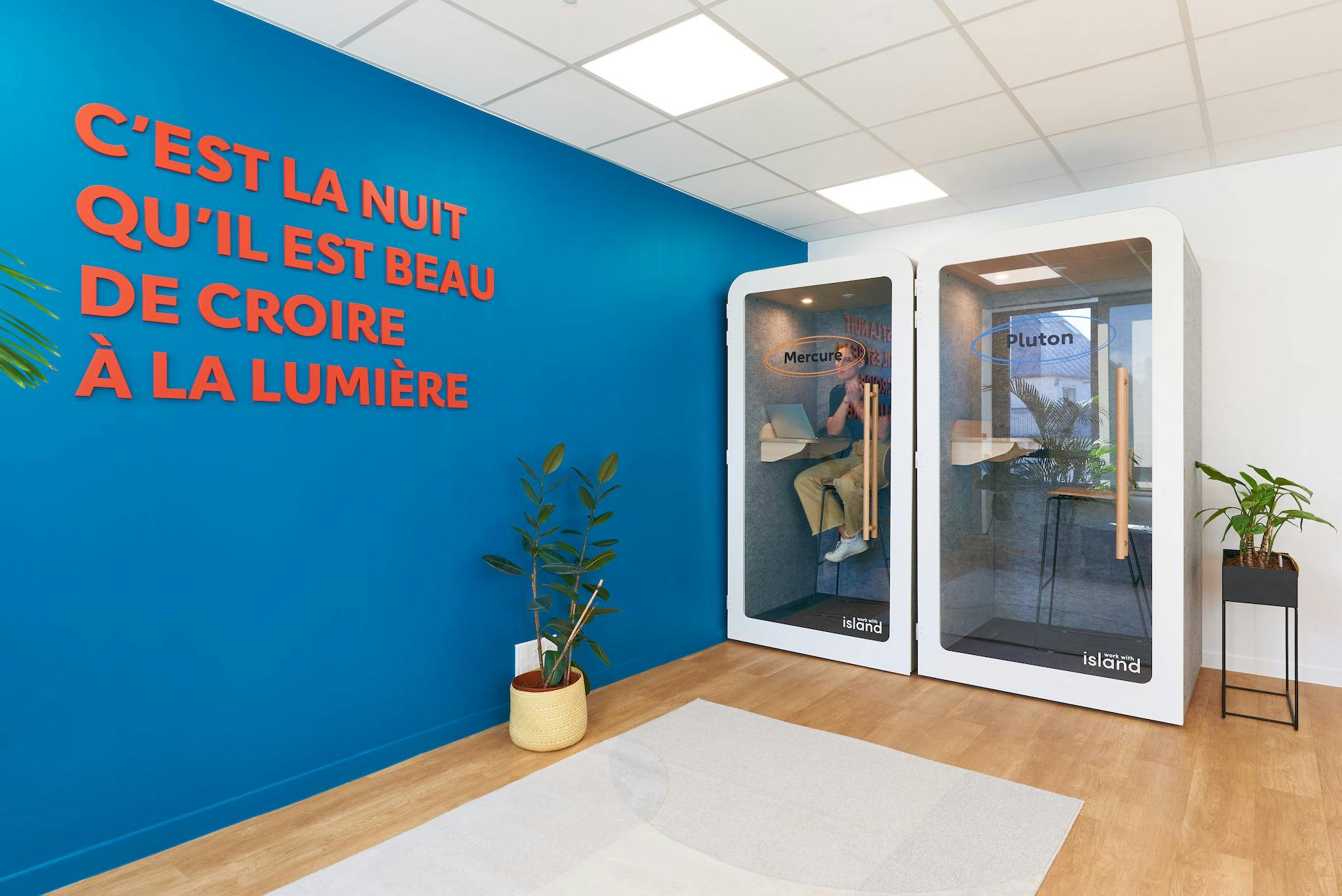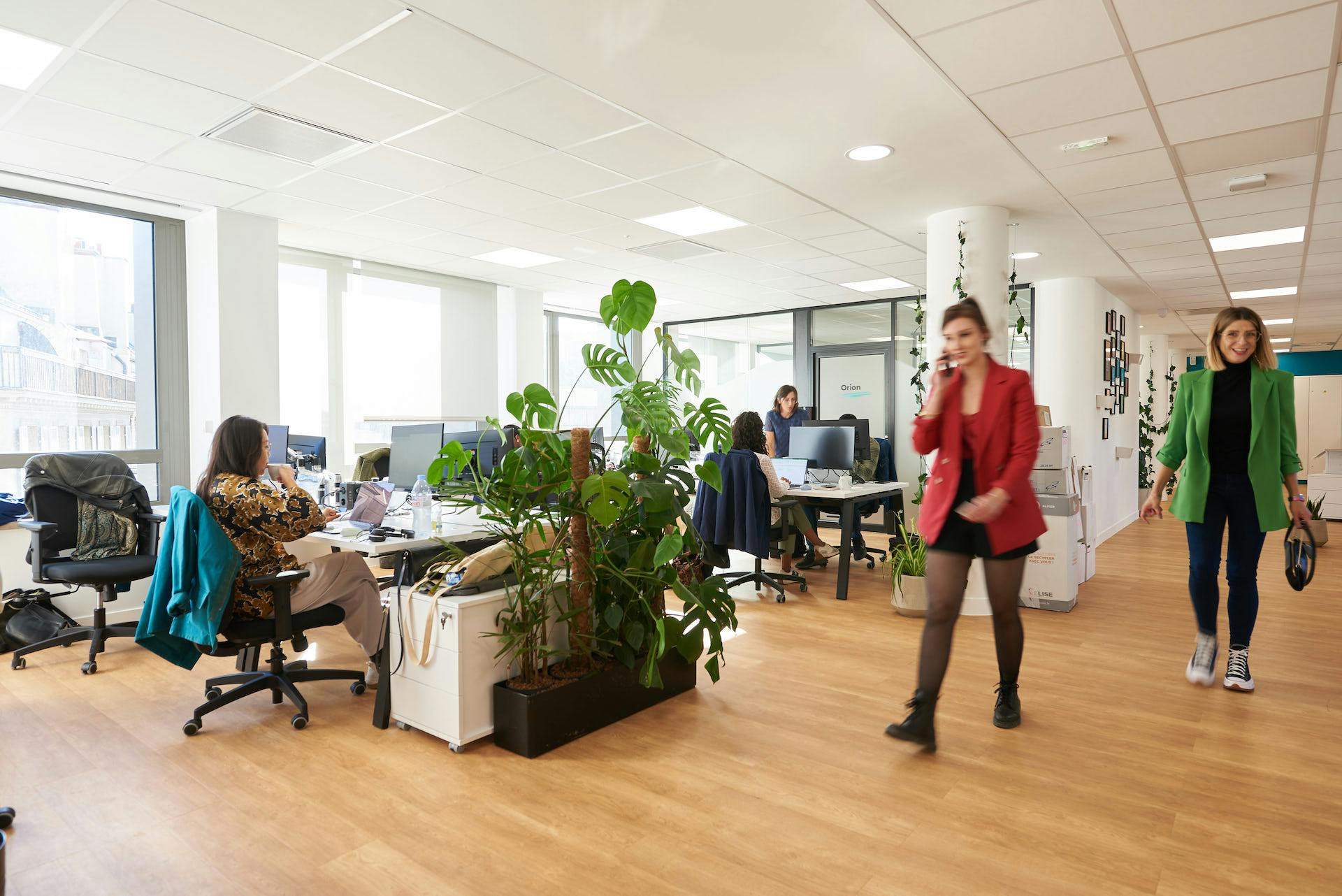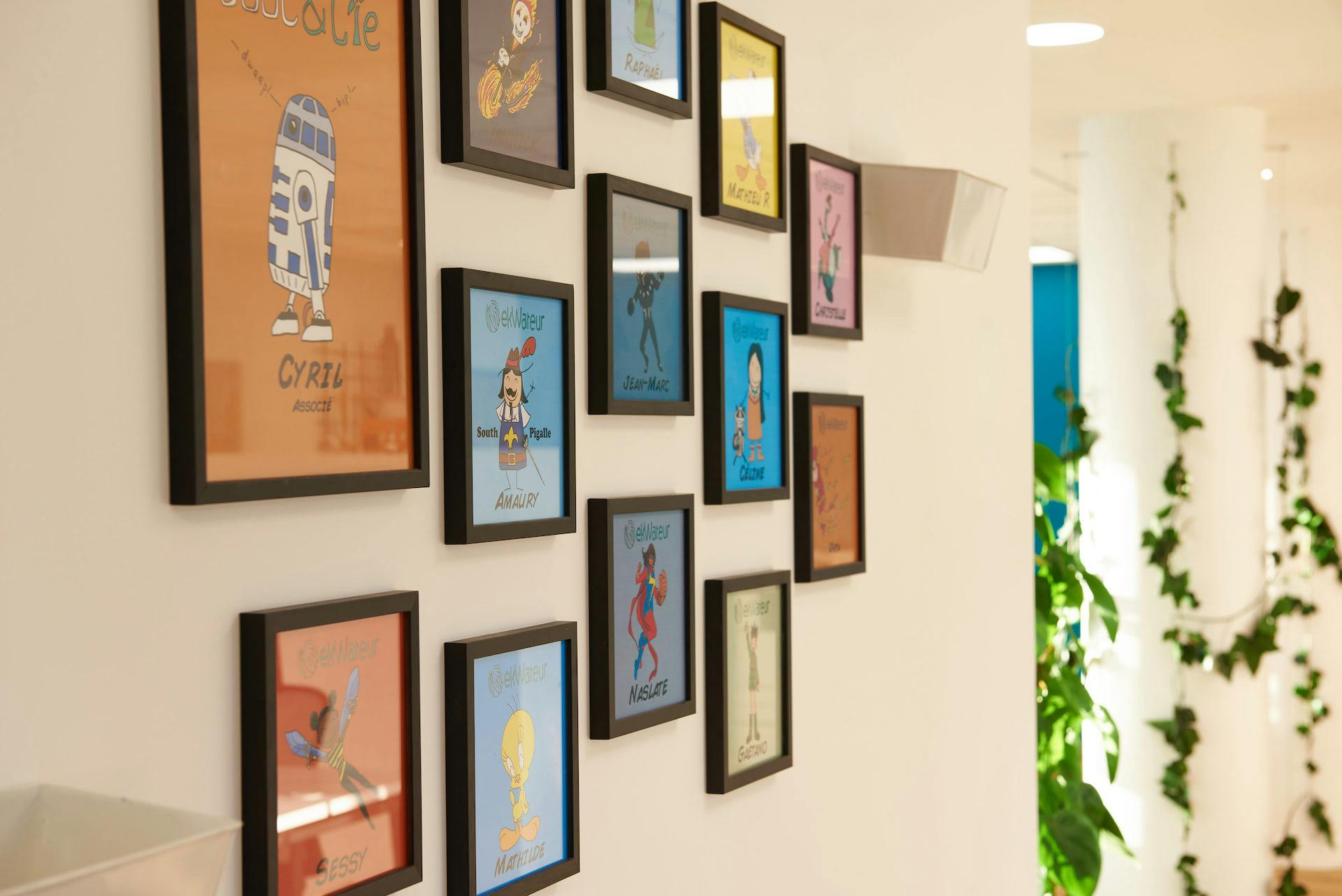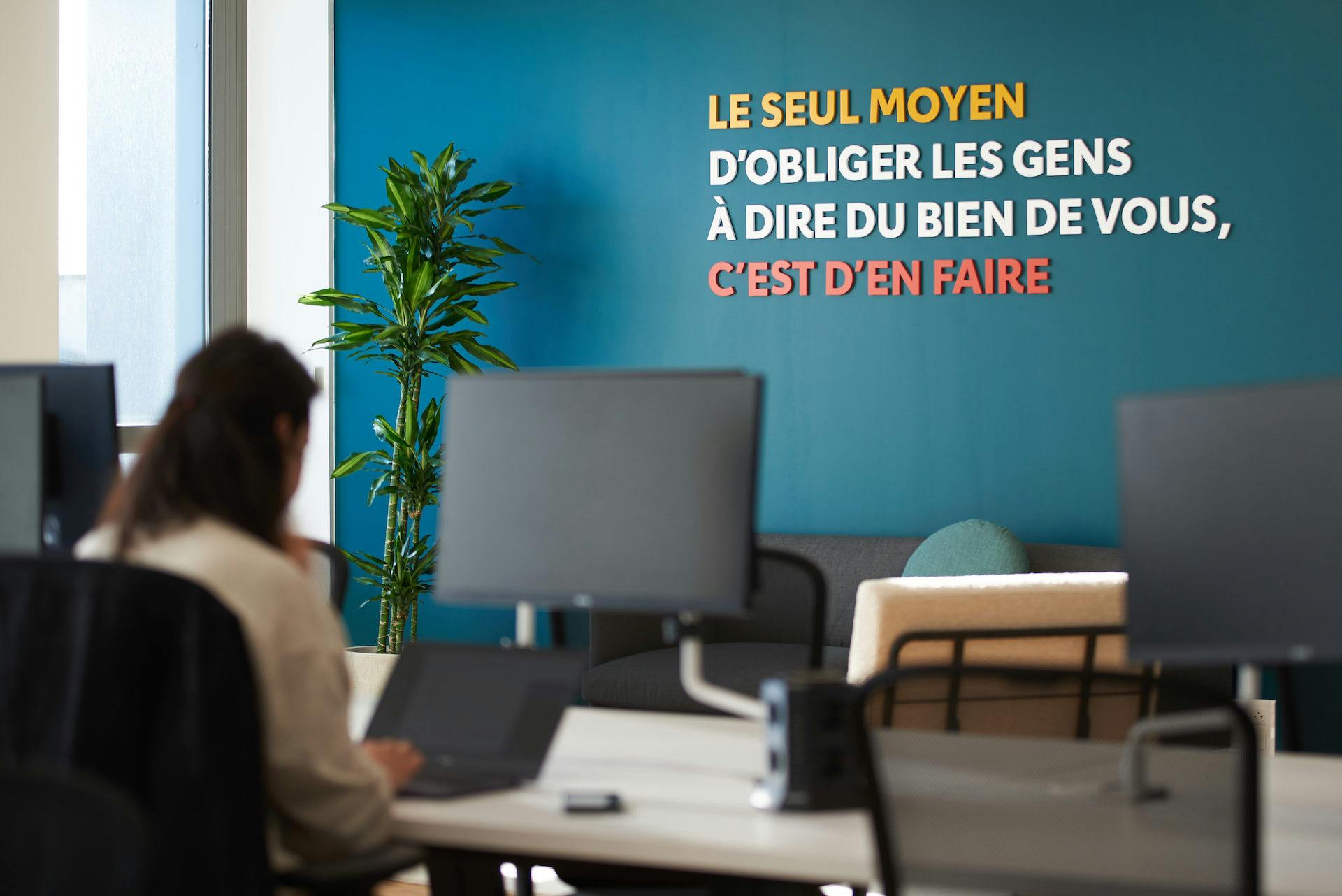 The final word
In this project, it was the support from A to Z offered by Deskeo that our clients loved. We were able to understand Ekwateur's needs and create offices that fit them. Constance tells us that "the employees enjoy coming, they feel good" in these new offices, and that couldn't make us prouder. An ambitious and exciting challenge for Deskeo, which is also making its contribution to a more sustainable world... one office at a time.

Contact Us
We find your Perfect fit!