Community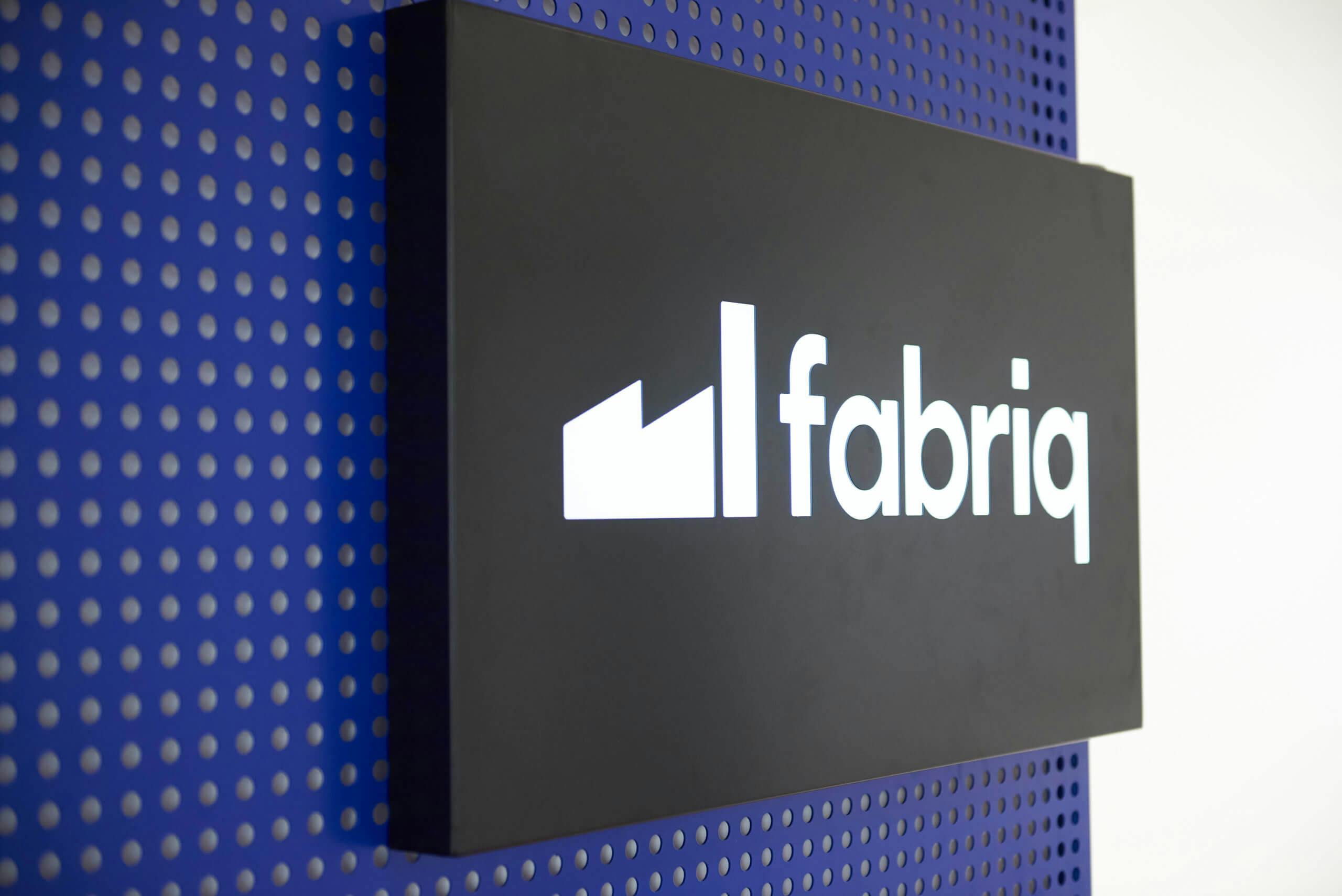 Octave Lapeyronie - Fabriq "Deskeo helps us create a real user experience in the office!"
Octave Lapeyronie, CEO and co-founder of Fabriq, talks about his collaboration with Deskeo and the impact of his new workspaces on his teams and his development!
Can you introduce me to your company?
Fabriq exists since 2019. We are going to celebrate our 3rd anniversary. We are a start up based in Paris that offers a Saas solution dedicated mainly to the industrial world. We offer a productivity tool that is used in factories, which are usually places where technology is absent (or very old) and where we tend to find whiteboards and lots of paper.
Our application (web and mobile) is also a powerful way of linking the field with factory management and enabling teams to run their productivity processes on a daily basis. This is what we call continuous improvement.
These working methods, originally inspired by the Japanese model (Toyota), are truly transversal to all sectors of industry, whether it is the food industry, luxury goods, aeronautics or the automobile industry, among others, which all use them.
These working and organisational methods aim to identify problems and resolve them progressively over time to improve operational performance, while capitalising on what has already been resolved in the past.
At Fabriq, we have a very wide range of clients, including almost all the sectors I mentioned earlier.
How many employees are there?
Today we have about thirty employees, some of whom are fully remote in the provinces, and the rest in Paris. Within a year at the same time, we plan to double the size of our workforce.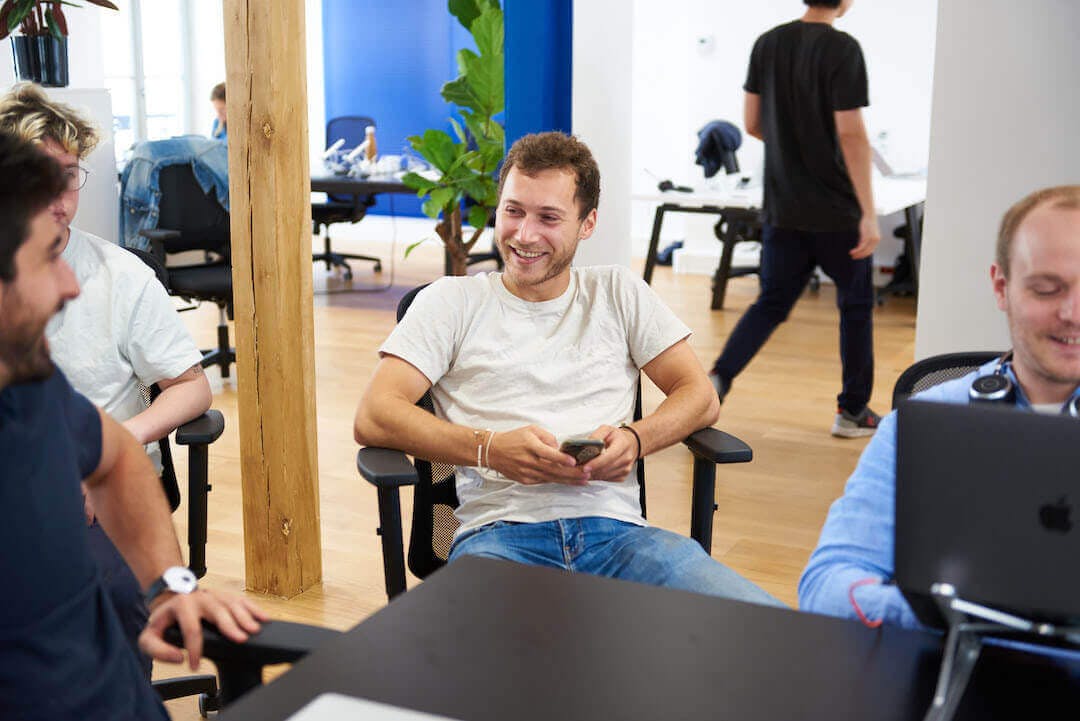 What is your teleworking policy?
At Fabriq, we work with the notion of trust and empowerment of employees. We do not have a fixed teleworking policy. Each employee finds his or her own balance between work and personal needs.
Our first employees joined us in the months before the first lockdown, so we learned to work together remotely even before we could spend time together in offices.
This enabled us to establish good asynchronous working practices and written communication early on, which we aim to promote as soon as possible. This is fundamental to the viability of the hybrid way of working that we have chosen. Having said that, it is very important for us to see each other physically from time to time because maintaining this link is essential. These are moments that can be really galvanizing.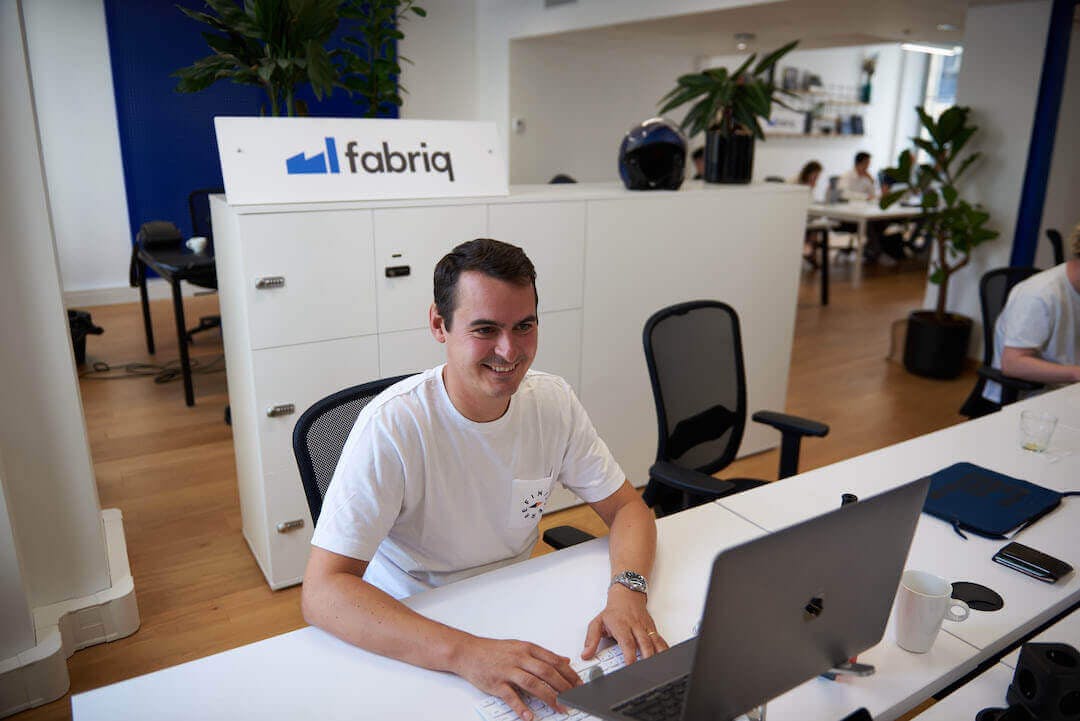 We felt that we needed a space that could accommodate 60% of our staff in order to cover the attendance needs of all our employees. The whole team meets in the office at least once a month, during office days, when we often use the opportunity to organise team activities.
How did you do it in the past?
We had a ready-made solution. With my partner François, we had been at Station F since September 2019 and were part of the Arts et Métiers incubator, which allowed us to grow quickly. We then had the option, still at Station F, to switch to a private office, which we kept for 6 months (until April 2022).
However, we quickly reached saturation of this space and it was at this point that we started looking for new offices and contacted Deskeo.
What was most important to you?
We immediately asked our employees what criteria were most important to them. The two main points were the central location and the space. So we decided with François to put in the necessary budget to have beautiful premises with a certain ease of access.
At the beginning, we wondered about renting a space ourselves, but we didn't want to and especially didn't have the time to manage all the constraints of a building and a classic lease.
Deskeo really offered us a turnkey solution and avoided us having to deal with all these small tasks which are ultimately extremely time-consuming, but also to recruit someone who would have exclusively managed this, which is not the most economical solution either.
So turnkey offices with service provision were clearly the preferred solution for us. We were also delighted to be able to customise our space and bring in the Fabriq DNA.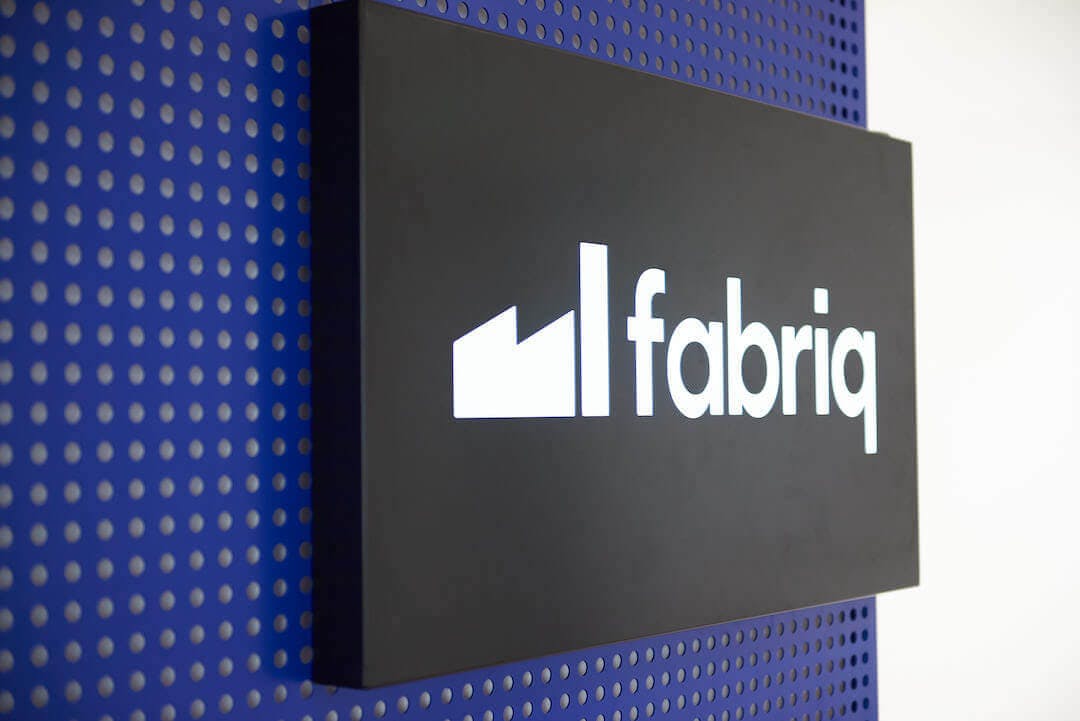 It really shows that we are at home! Even for clients who come to visit us and our employees, it consolidates a brand image. However, we have remained quite sober and opted for a very light decoration, some colour, a logo at the entrance and above all we wanted to favour plants to bring the place to life.
An impact on talent acquisition and retention?
That's for sure! We are concerned about the well-being of our employees at work and want them to stay as long as possible in the Fabriq adventure. Today, we notice that when we interview candidates in the office, they appreciate the space, which they find charming. The office is a real complement that we can offer to our employees and new recruits.
What is the feedback from your employees?
Everyone is delighted with the location of the new offices! We can come here very easily, there are dozens and dozens of possibilities for lunch, and all this within a 5-minute walk. It really has a positive impact on the morale and enthusiasm of the teams.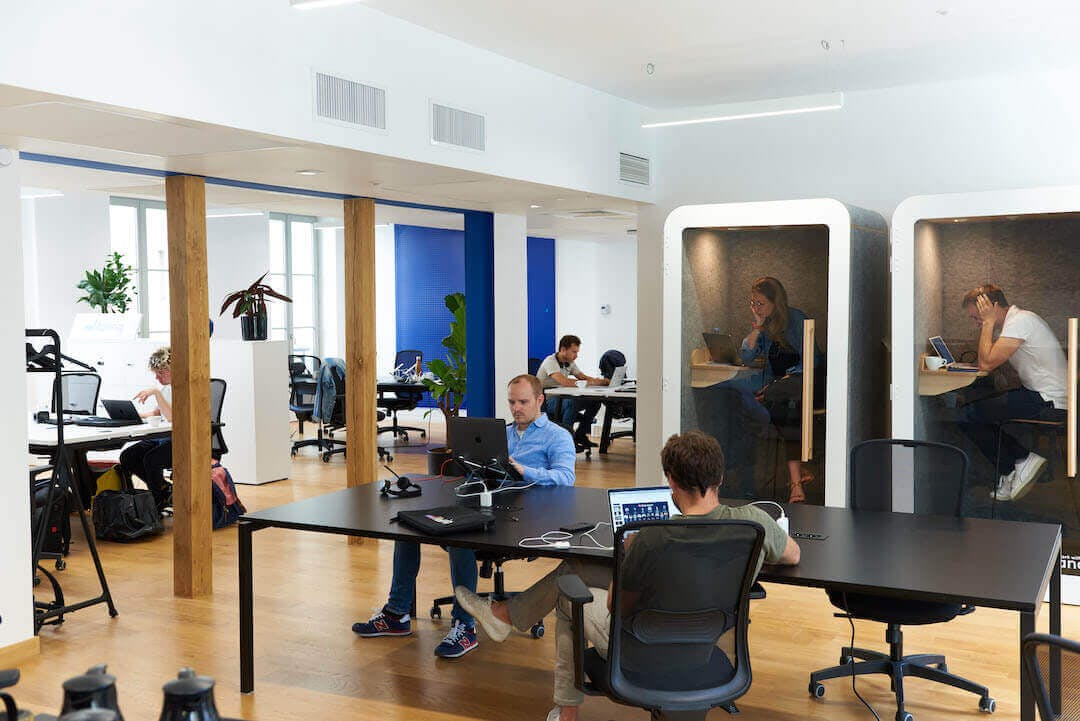 What has been your experience with Deskeo?
Deskeo helps us to create a real user experience in the office and gives us real flexibility. We know that if at some point we find ourselves short of space due to our growth, Deskeo will be able to assist us in finding a new space that suits the size of our workforce.

Contact Us
We find your Perfect fit!