Community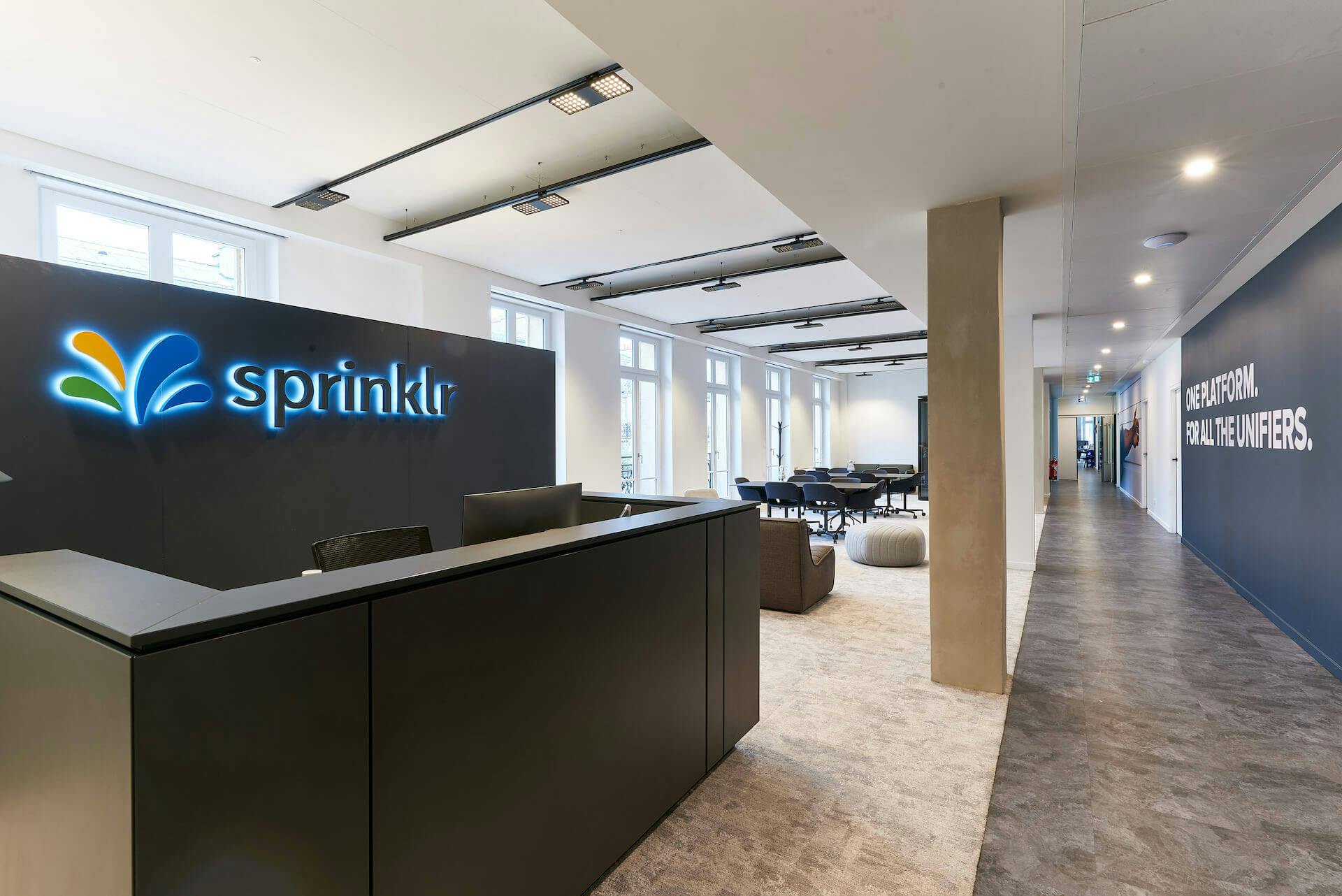 Sprinklr shares its experience with Deskeo
Go behind the scenes of our collaboration with Sprinklr.
Sprinklr is a unified customer experience management platform built on advanced artificial intelligence. A true giant, this New York-based company, valued at several billion dollars, has been present in France since 2014. This fast-growing unicorn has also seen its number of employees explode.
Located in the 9th arrondissement of Paris in a magnificent modern building with unique architecture, Deskeo was able to meet the specifications of this giant.
A superb, bright, 1000 square meters office space now welcomes Sprinklr employees. Walk through the door and you will be amazed by the branding, the decoration, the furniture and the perfect layout of the spaces.
Xavier Lalanne (Director of sales) and Andreea Vasile (Workplace Experience Curator) talk to us about their identity, their ambitions... but also about how Deskeo was able to meet their many needs and expectations.

Contact Us
We find your Perfect fit!