Community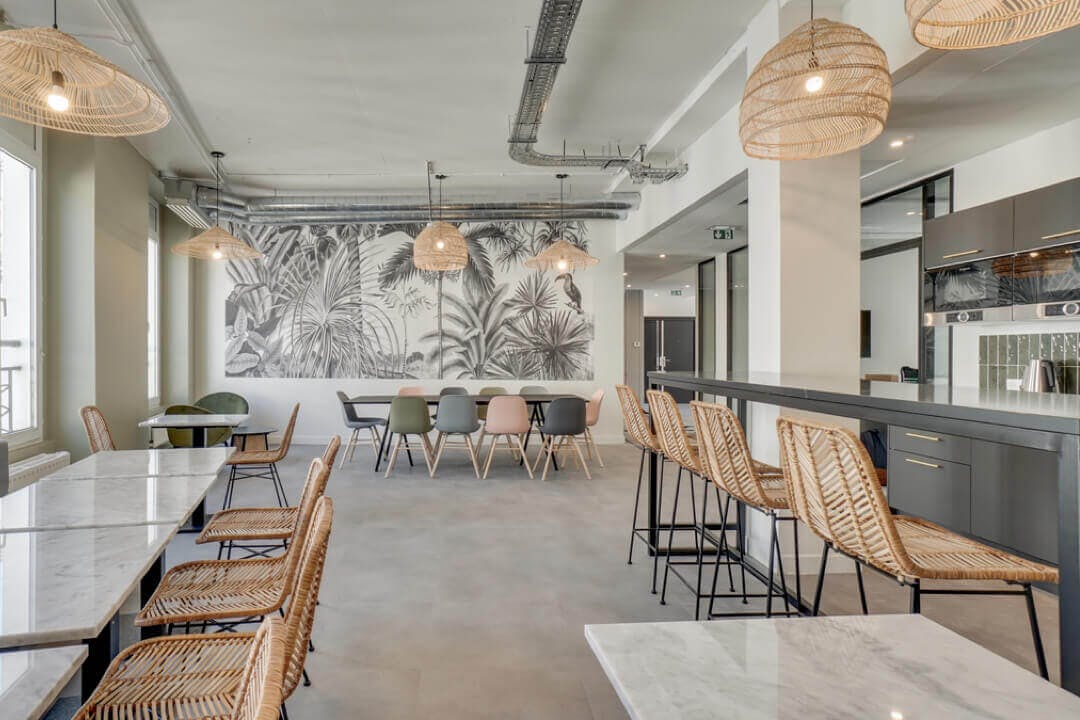 Which offices tomorrow?
Benjamin Teboul, co-founder of Deskeo was the guest of Alexandre Carré for Agora news to discuss the future of the real estate market for companies, as well as the future reorganisation of work spaces.
Benjamin Teboul briefly reviews the recent Deskeo surveys on teleworking, which show that the trend will increase in the coming months. He takes the opportunity to analyse the three axes impacted by the increase in telework:
Location
Time saving is one of the main advantages of teleworking for 38% of the French. The location of offices is therefore becoming a key point for companies. The co-founder of Deskeo insists on this point by explaining that companies now want offices that are more accessible from their employees' homes.
Companies will have to take smaller offices, but probably in more strategic locations such as Saint-Lazare or in the CBD. He also mentions new forms of offices such as satellite offices that will serve as hubs for employees so that they can benefit from adapted infrastructures close to home.
The layout
Benjamin Teboul argues that telework has a direct impact on the face-to-face presence of employees and therefore on office space. Companies should have between 25 and 30% of unoccupied space in the coming months. It is therefore essential for the company to reorganise its spaces: think about desk sharing or flex office, arrange its spaces around activities and social links and create a feeling of belonging to the company's culture. He insists that it is essential to preserve the social aspect of the office and the sense of belonging to a culture, while working in calm, productive work spaces (alcoves, library, etc.).
Flexibility
The co-founder of Deskeo advises companies to opt for flexibility in their future offices. He argues that flexibility is now a sine qua non for companies with a lack of long-term visibility, as demonstrated by the Covid19 crisis. This is why Deskeo offers service contracts with a commitment that can be revised upwards or downwards according to the needs of companies. It is important to accompany its customers in their growth. Moreover, flexibility allows companies to preserve their cash flow and to smooth out real estate expenses over several months. This is a significant advantage in these uncertain times.

Contact Us
We find your Perfect fit!