Community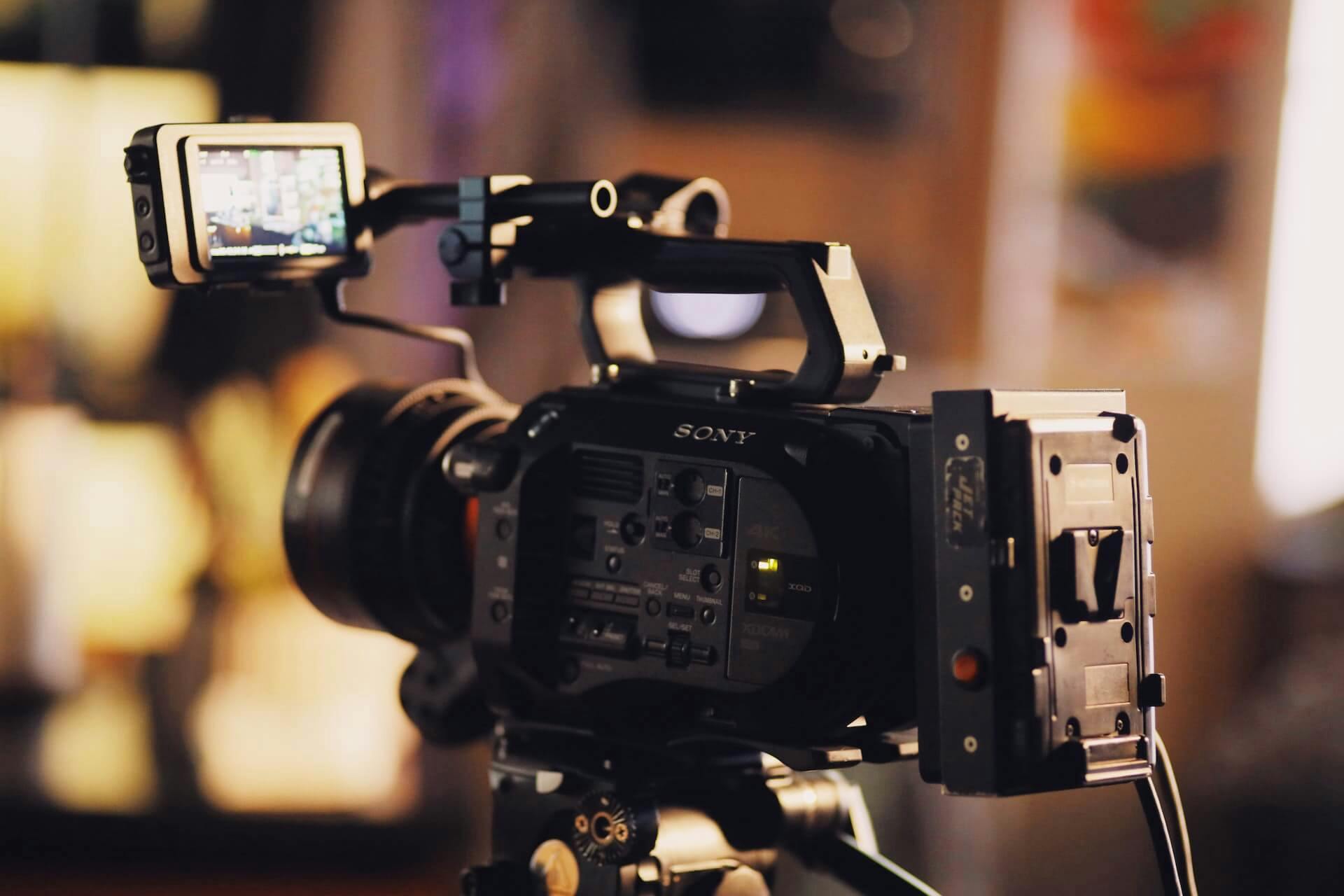 Offices in 2030 according to BlaBlaCar
For this new episode of our show, Frank Zorn, co-founder of Deskeo, welcomes Muriel Havas and Stéphanie Fraise, respectively Head of Facilities and VP Global Talent at BlaBlacar. Directly impacted by the first lockdown, which brought its activity to a virtual standstill, how did the French unicorn bounce back?
Founded in 2009, BlaBlaCar is one of the most successful companies in the French start-up ecosystem. Practical, economical, friendly and responsible, wherever there is a road, there is a BlaBlaCar. The star of French Tech is established in 22 countries where it has over 90 million members.
Muriel Havas, Head of facilities for more than 5 years at BlaBlaCar and Stéphanie Fraise, VP Global Talent Manager since March 2020, are on the front line of the fight against confinement. They share with us their advice and their strategy to help their employees get through this unprecedented period as best as possible.
Frank Zorn: Let's get to the heart of the matter, tell us about your current offices...
Muriel Havas: The head office is in Paris, but we are also in Berlin, Sao Paulo, Warsaw, Madrid, Moscow... a truly global presence in the image of BlaBlaCar.
What is very important at BlaBlacar is the Village, a real space for sharing and cohesion. Each space is extremely flexible. Just like our "to be lean" value. Everything is designed with this in mind. BlaBlaCar's DNA is reflected in the offices and the comfort of employees is also a priority.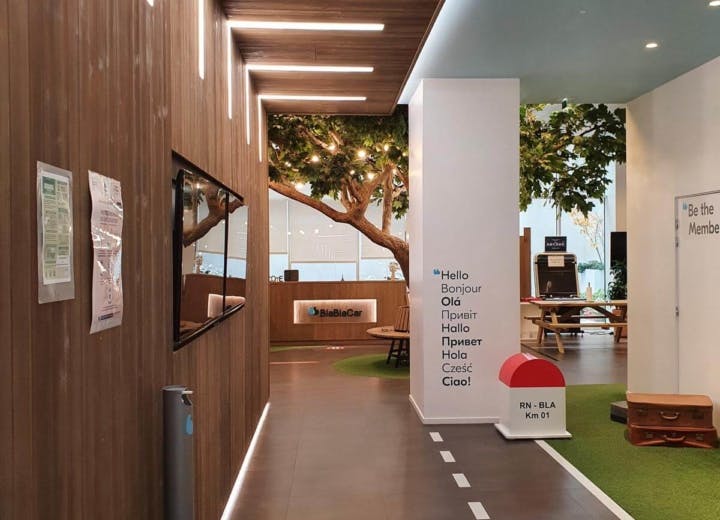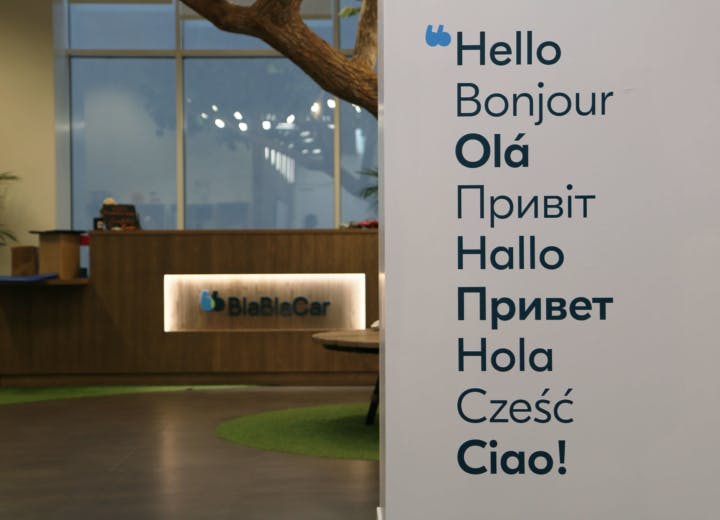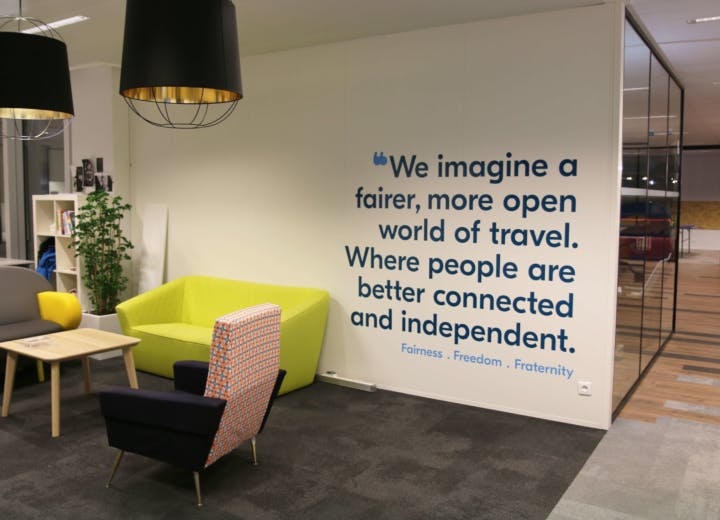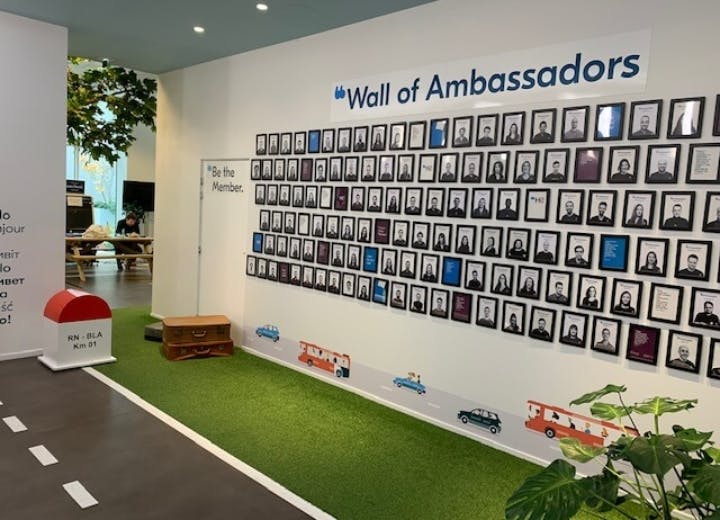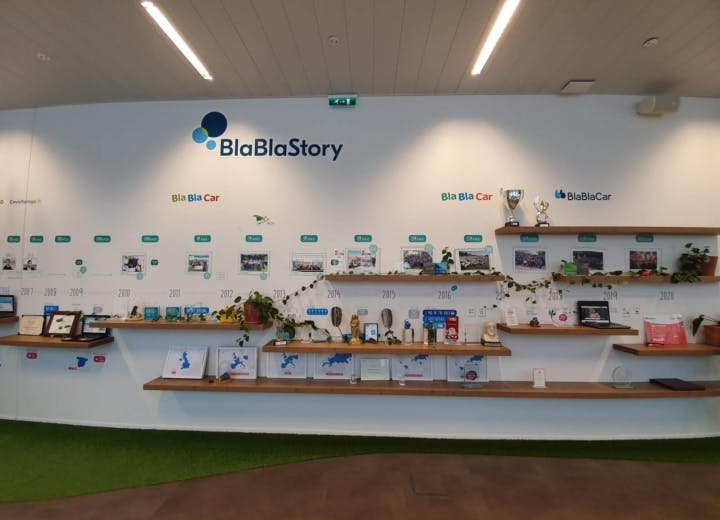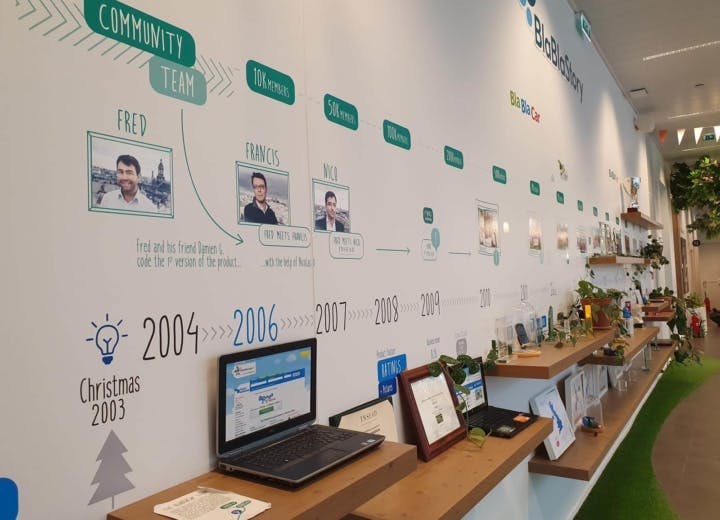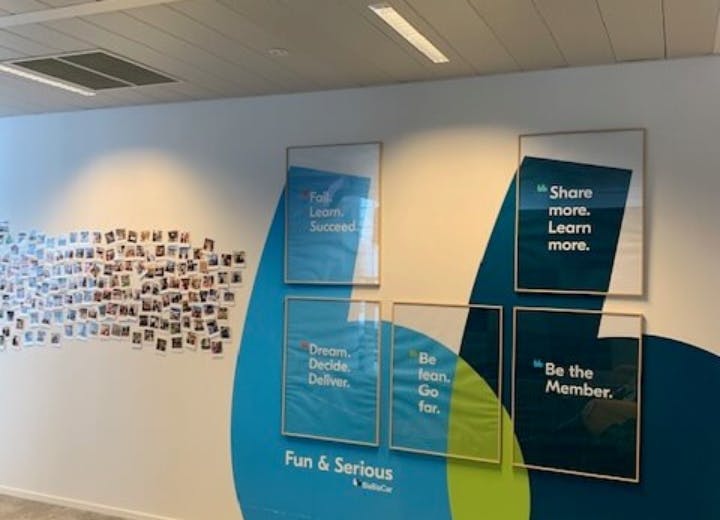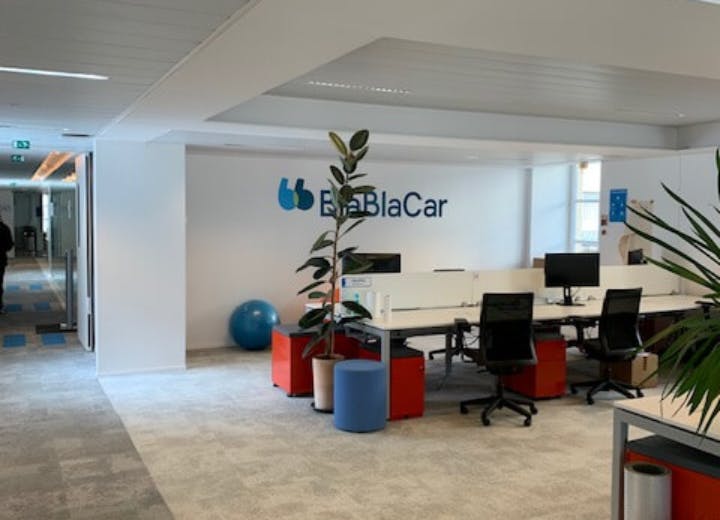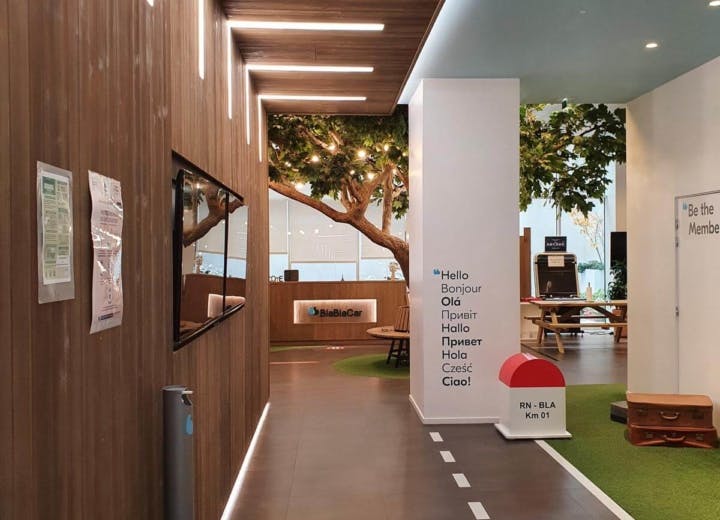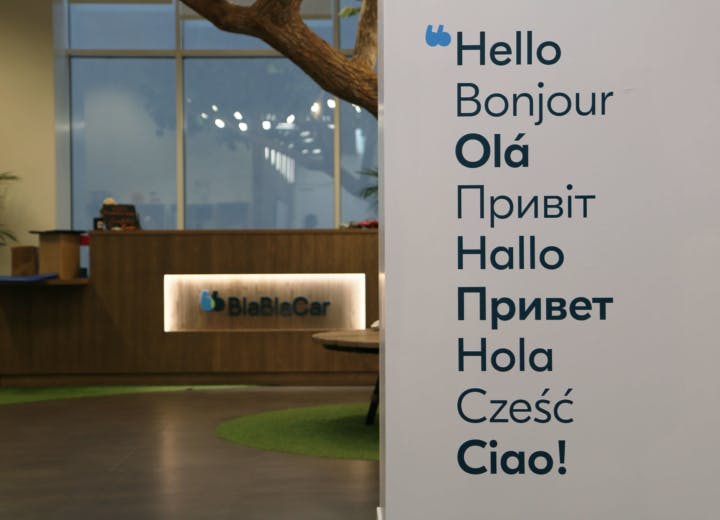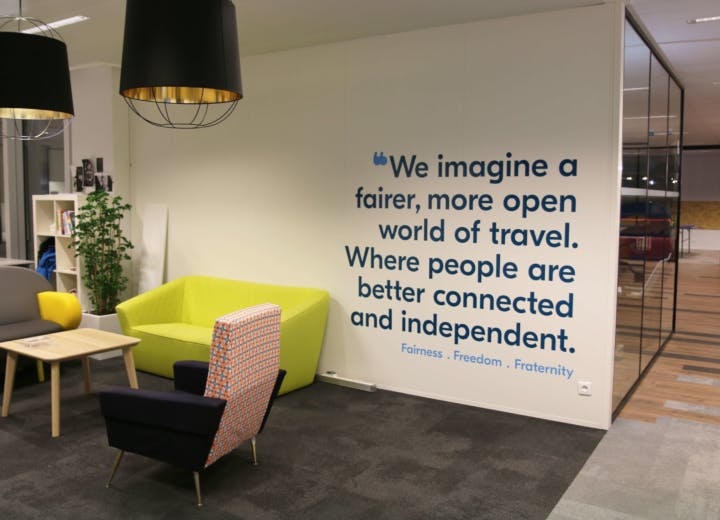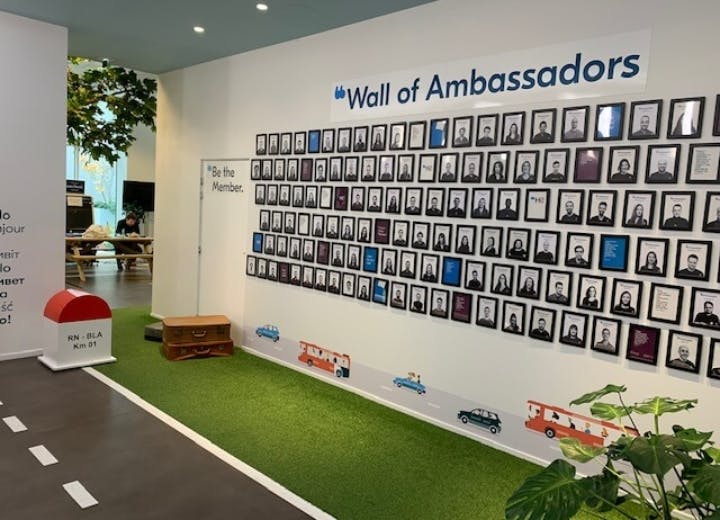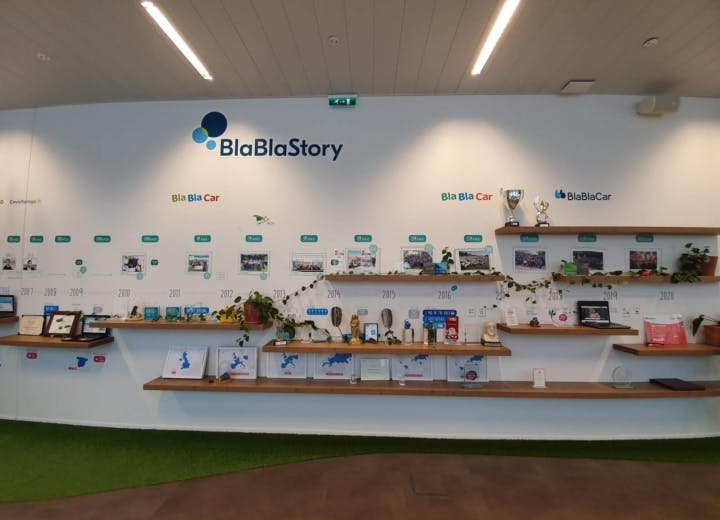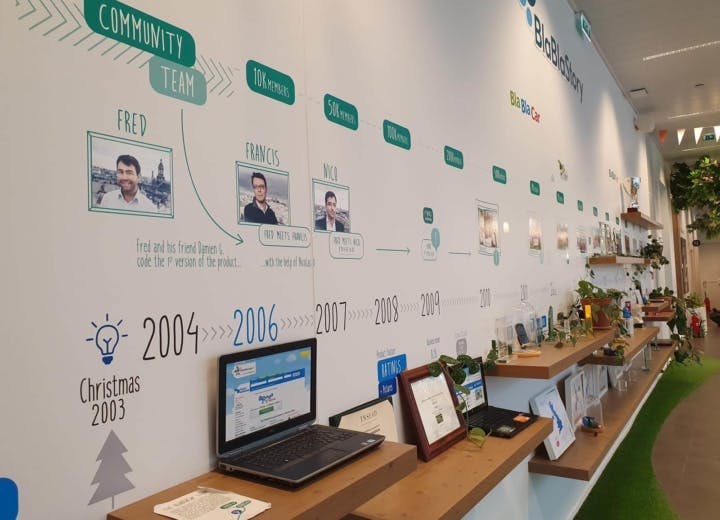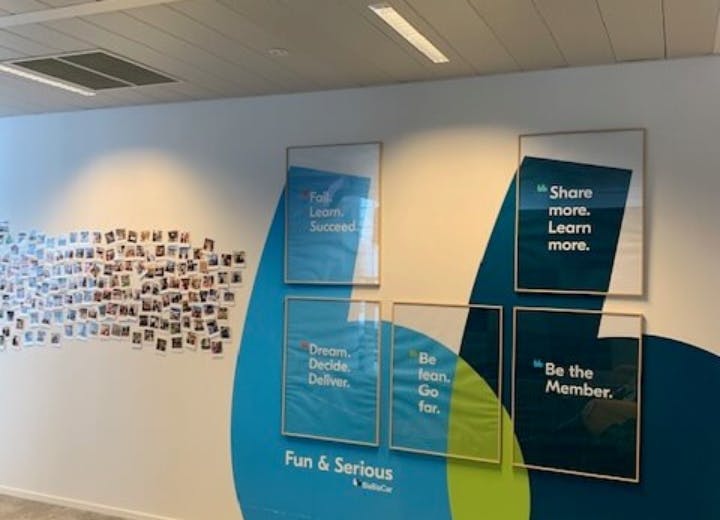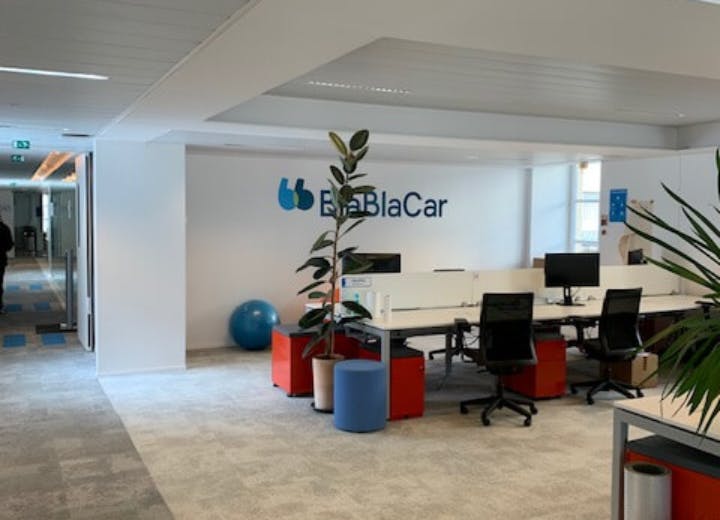 BlaBlaCar offices in Paris
F.Z. How do your offices embody the company values?
Stéphanie Fraise: The 6 "BlaBlaPrinciples" define the company culture. They act as a compass that guides our behaviour and decisions throughout our offices and are the foundation of our corporate culture.
The different spaces have been designed to be conducive and adapted to the different work modes with meeting rooms of different sizes, standing desks, phone rooms isolated from noise... without neglecting the moments of relaxation with the cafeteria/kitchen areas on each floor, the quiet room, the gym...
Employees must be able to find themselves in the design and layout of the office. You won't find tidy spaces but living spaces with all that this implies.
M.H.: Our future offices will be somewhat different, they will adapt to a new way of working with more collaborative spaces for formal exchanges (meeting rooms) but also informal ones, to give free rein to creation and imagination.
The fundamental function of the office is to be a social hub. It allows people to reconnect with each other and to create a necessary human dynamic.
F.Z. : Is this model replicated in your offices abroad?
M.H. : The offices are designed in the same way in all countries, i.e. with the aim of making the employee feel "at home".
BlaBlaCar adapts to the cultures and needs of employees in different countries. It is the Office Managers who are responsible for understanding expectations and adapting the offices accordingly.
F.Z. : How did you adapt to the containment?
S.F.: The confinement forced us to accompany the teams to a partial activity, or even total inactivity. But the majority of our teams continued to work remotely.
In particular, we supported the managers so that they could adapt their practices, keep in touch with their employees and cultivate the cohesion of their team. They received a guide on the subject and we directed them to online training on the practice of remote management. We regularly supplement this with publications of tips on various subjects (on-boarding, workspace management, meeting facilitation, etc.) or via training courses dedicated to remote management.
The Culture and Engagement team adapts the dissemination of the company culture to a remote working mode. It is a central pole at BlaBlaCar. Through virtual cafés, remote events and challenges, we keep our employees engaged...
What counts above all is contact. We invite our managers to create contact in teams or in private. "Remote management forces us all to be more demanding in our management practices. In the end, remote management is nothing more than management.
To conclude...
Stéphanie recommends that companies integrate telework in the long term because the period we are experiencing may last for some time. There was a lot of talk about teleworking and how to best support employees. It is very useful to have access to good practices to draw inspiration from. Telework is not just a computer that you take home, it involves many other things to make it work well. There is no one good method, but there are practices to be put in place and certain reflexes to adopt.
As for Muriel, she is thinking about the use of the square metres: reorganisation with a view to re-socialising the space, sub-letting to bring in a rewarding mix of employees, etc. The most important thing is to give an ethical meaning to these square metres, an economic, social and societal responsibility.

Contact Us
We find your Perfect fit!