What's new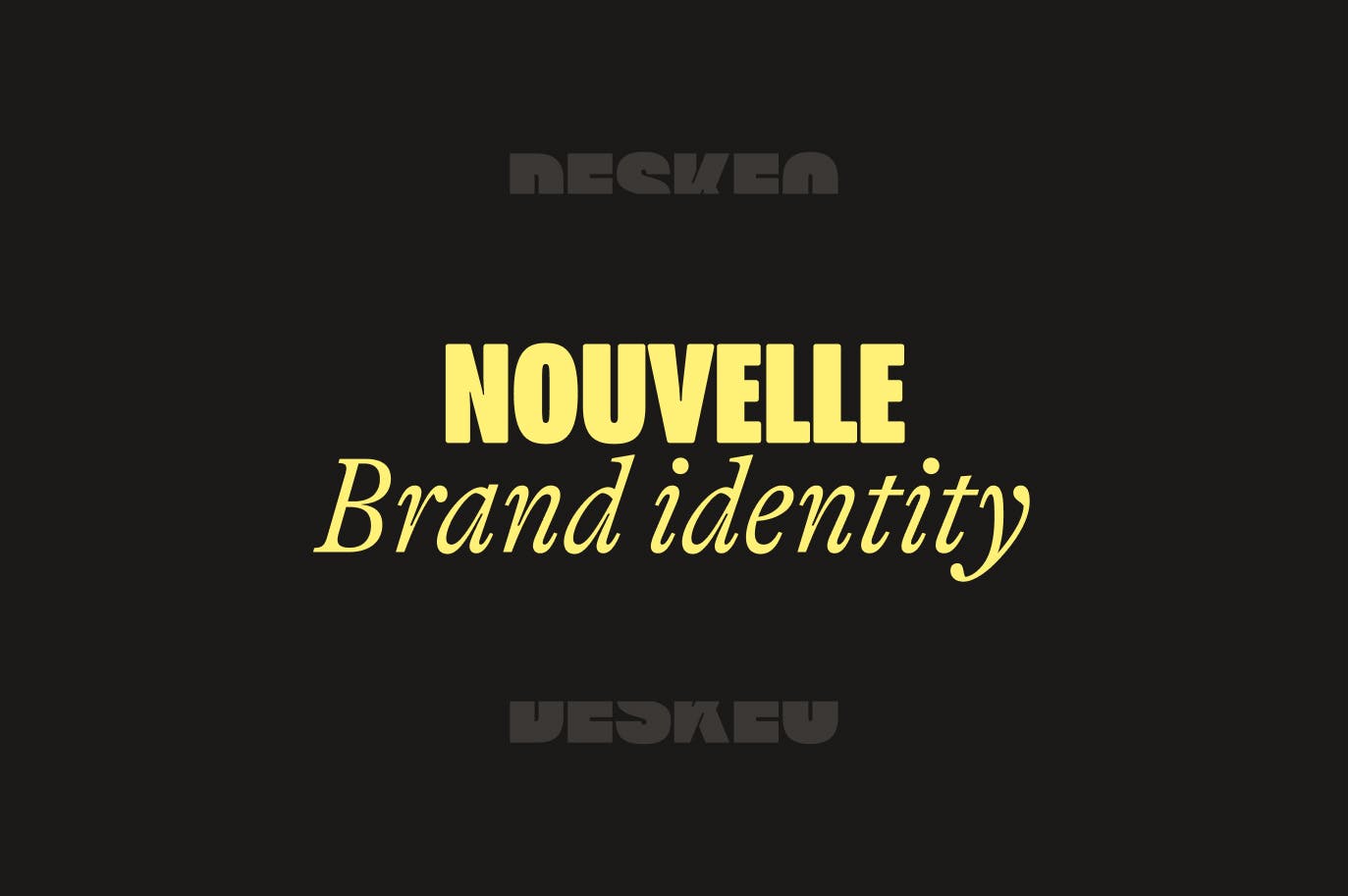 Deskeo presents its new brand identity
The office as a new living space
The employee experience "in the office" is more essential than ever and Covid will have definitively sealed a revolution in the corporate real estate sector: offices are no longer the places where people meet to carry out their functions individually.
At a time when we are talking about partial teleworking and "flex office", giving meaning to office life has become a priority for employees and companies.
Companies have understood this and are making their offices the mirror of their strategy and the aspirations of their employees! Their culture, their business ambitions, their HR strategy, their CSR objectives ... everything is reflected in their offices. They are no longer renting a simple workspace, but a place where creativity, cohesion, social links and personal development are developed.
Our mission: people and experience
This development of hybrid, flexible and "experiential" work is reshuffling the cards in the office property sector. Deskeo understood this very quickly and our offer has become global: workspace rental, office design, meeting and event room rental, services and hospitality.
With the belief that each space should be conceived as a blend of experiences, design and services that embody the culture and ambition of our clients. At Deskeo, we make workspaces unique and special places to live. We value people and experience.
Change our identity and affirm ourselves
Faced with the evolution of our sector and the mutation of our offer, it was time to assert our position as leader and to build a strong brand, capable of carrying our ambitions. The LORD agency took up this challenge. A creative team that has already proven itself with the identity and websites of Swile, ilek, etc. Kim Le, CMO at Deskeo, explains this approach:
Why did you change the brand?
KL: "This ambitious rebranding project for Deskeo is a reflection of all our years of existence since 2016, and the quality of the work of our employees, always with the desire to go further. Our challenge: to visualise who the Deskeo brand is, beyond the workspace environment. We want to be beautiful, trendy, cool, bold. More lifestyle. That's the challenge we gave to the LORD agency so that we could seduce our clients and the entire commercial real estate ecosystem."
Where did your choice of agency for the rebranding come from?
KL: "When I met LORD, I knew she was going to succeed in this challenge of transforming the brand and making it more desirable, in tune with the times, to be closer to our target."
Sufficient is not enough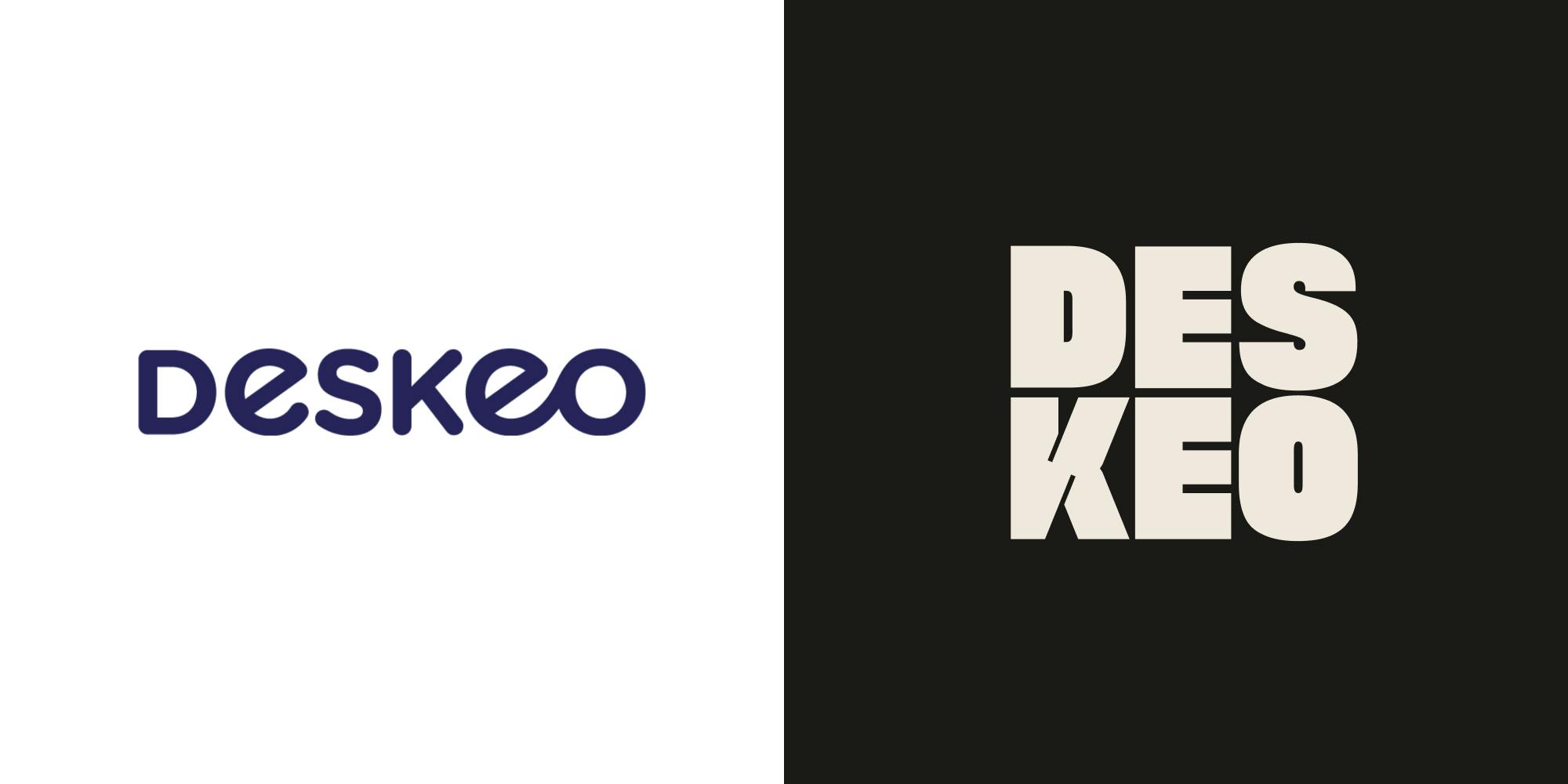 Deskeo affirms - finally - the attributes that have made it a key player in its field: high standards and a sense of detail, the creation of lively places and modernity to sustainably transform the sector.
"We created a bold visual language for Deskeo that combines the boldness of their leadership position with the elegance of their premium offering. We affirm the quality of their services in an identity that highlights the killer detail of each space. Deskeo has an ambition for quality that goes further than just adequacy: sufficient is not enough" explains Clarisse Talleux, Art Director at LORD.
The logo is statutory and ownable. It does not remain in the background of the brand, on the contrary, it opens up to show the diversity of Deskeo's offers. Responsive to all formats, it is the visual expression of the perfect fit claimed by the brand. Three typographies are combined to give strength to the visual language: the Program Narrow is assertive. It carries the ambitions of Deskeo. GT Alpina is elegant and mature. It evokes its attention to detail. Articulat CF ties the whole together with its simplicity.
Deskeo's design system works in a "high brand" version and a "light" version in order to adapt to the needs of the clients. One and the same language - natural, ambient, premium - but different expressions: illustrations become icons, typographic use is simplified...
"The rebranding work with LORD was the subject of a real rethink for Deskeo. From a white and self-effacing brand, including in the places we create, we have built an assertive brand that intends to show its differences and its expertise" concludes Kim Le.
Our 2023 communication will be based on a rich and unique brand territory. The date is set!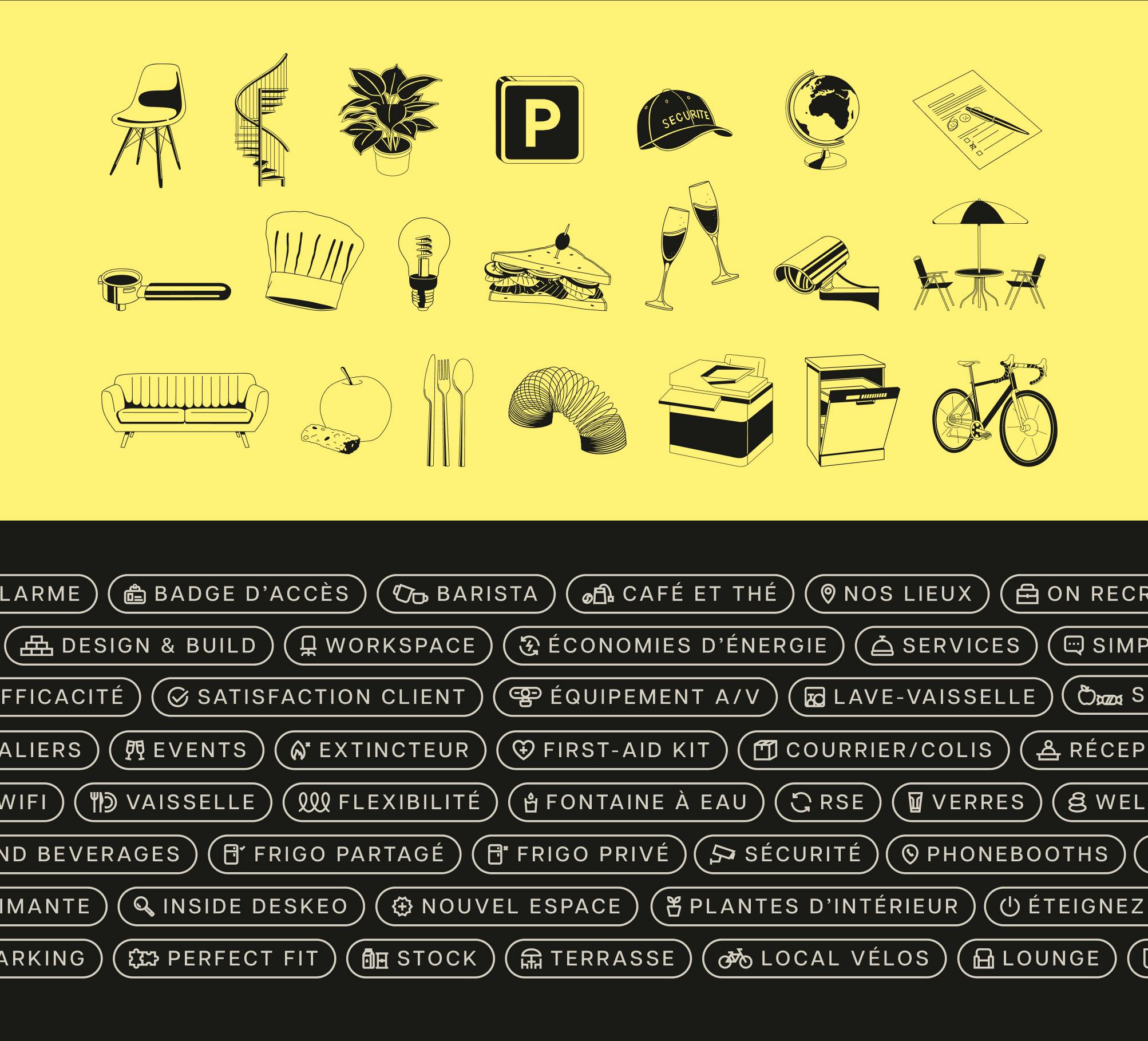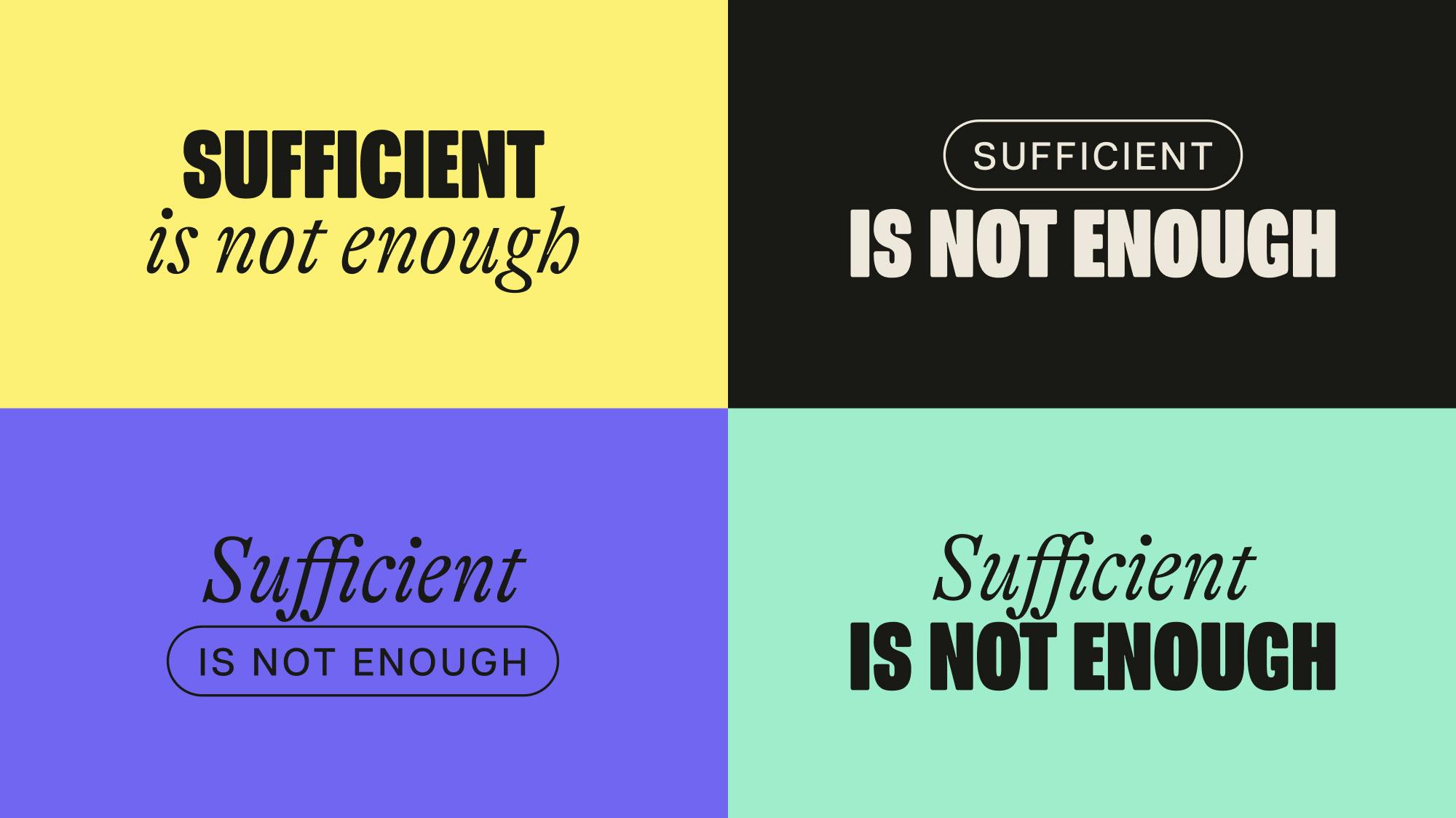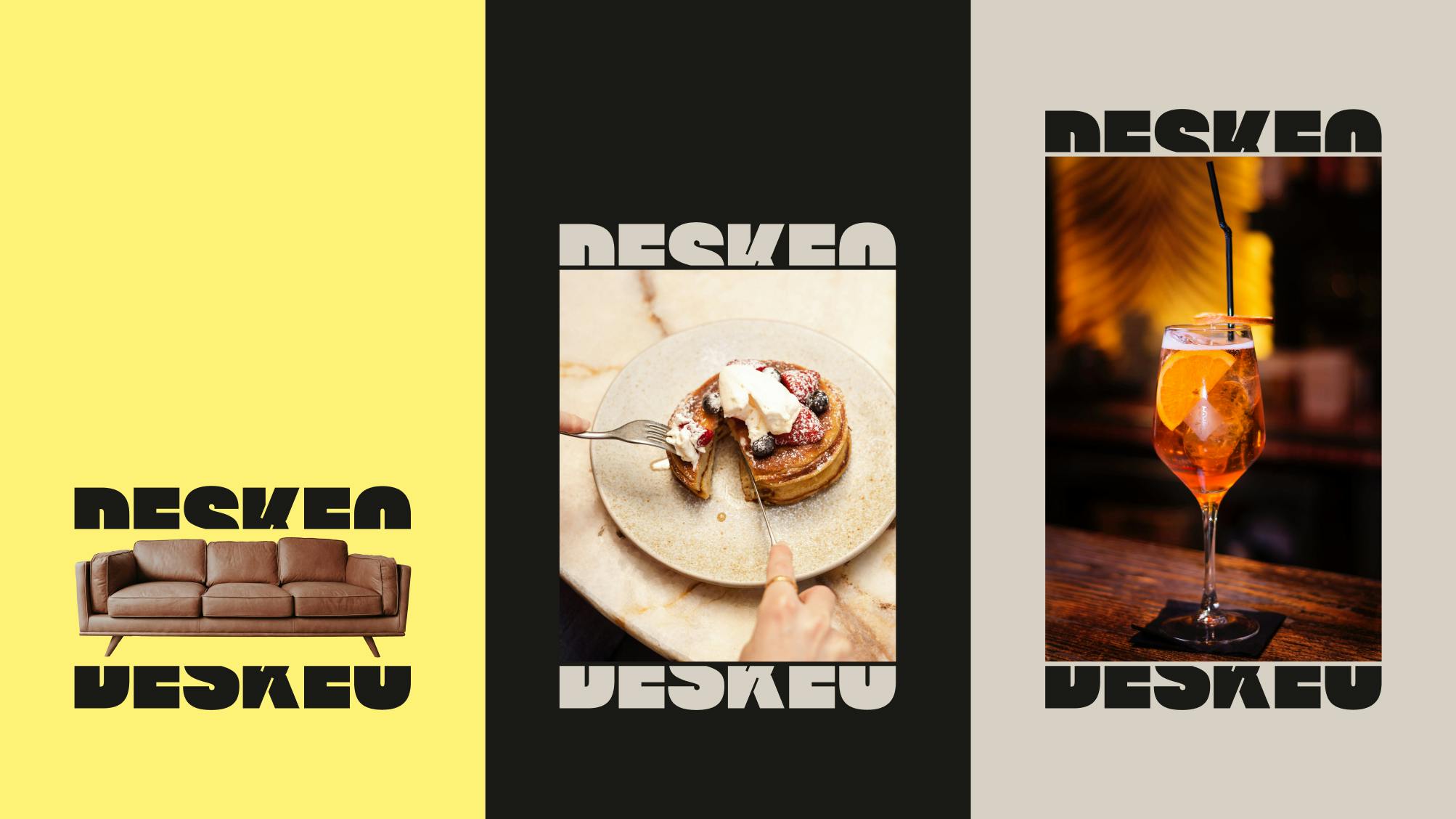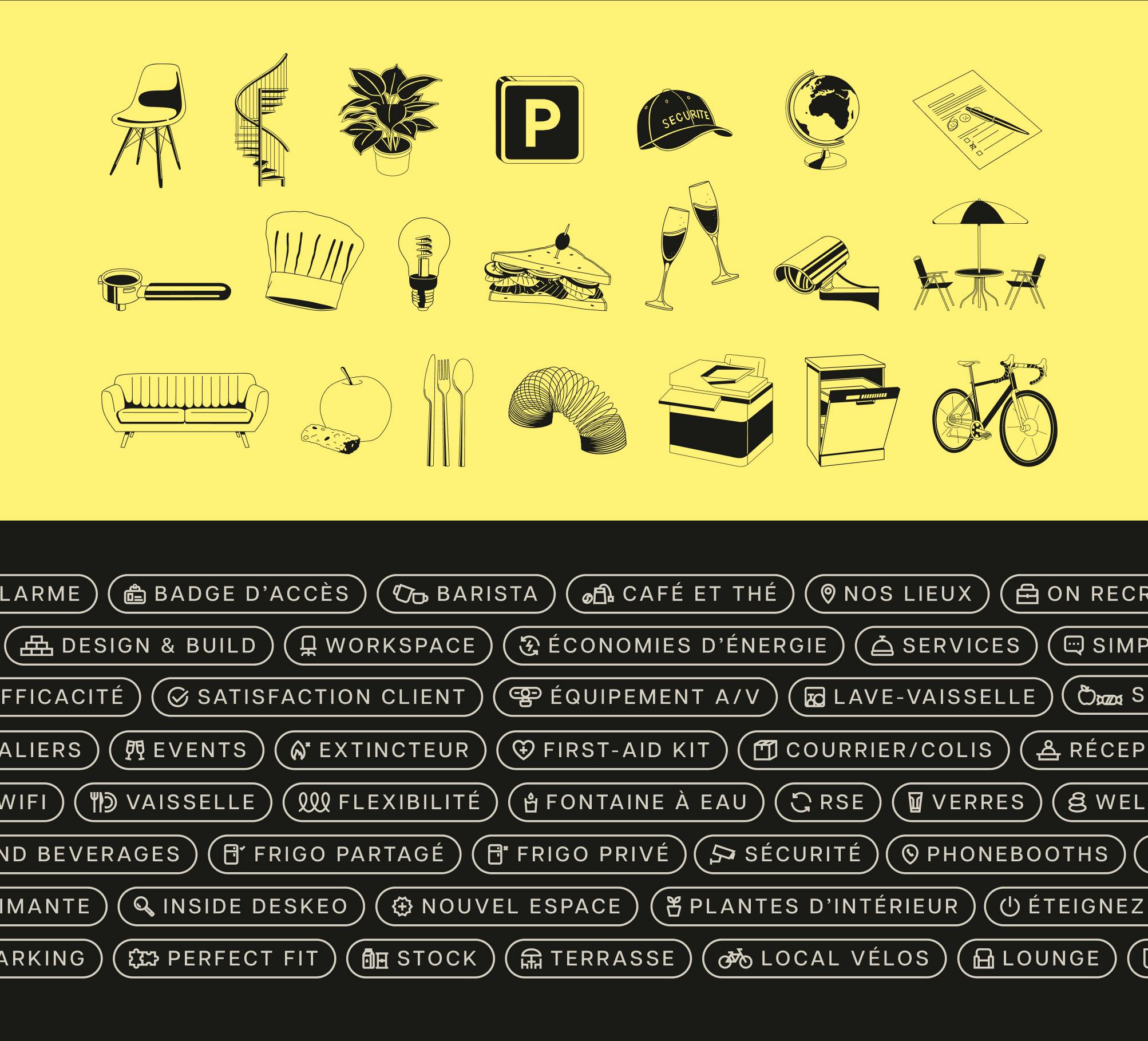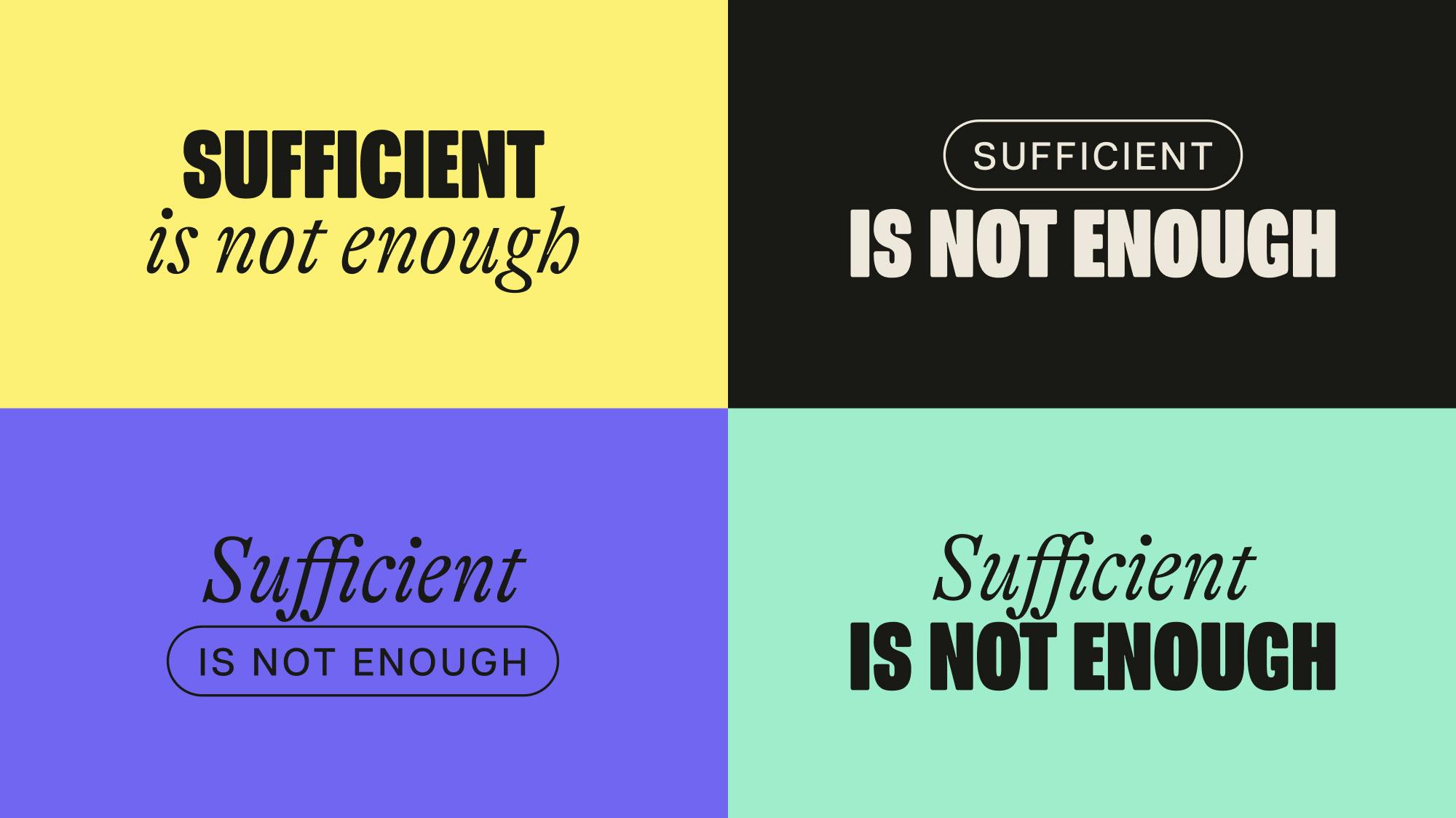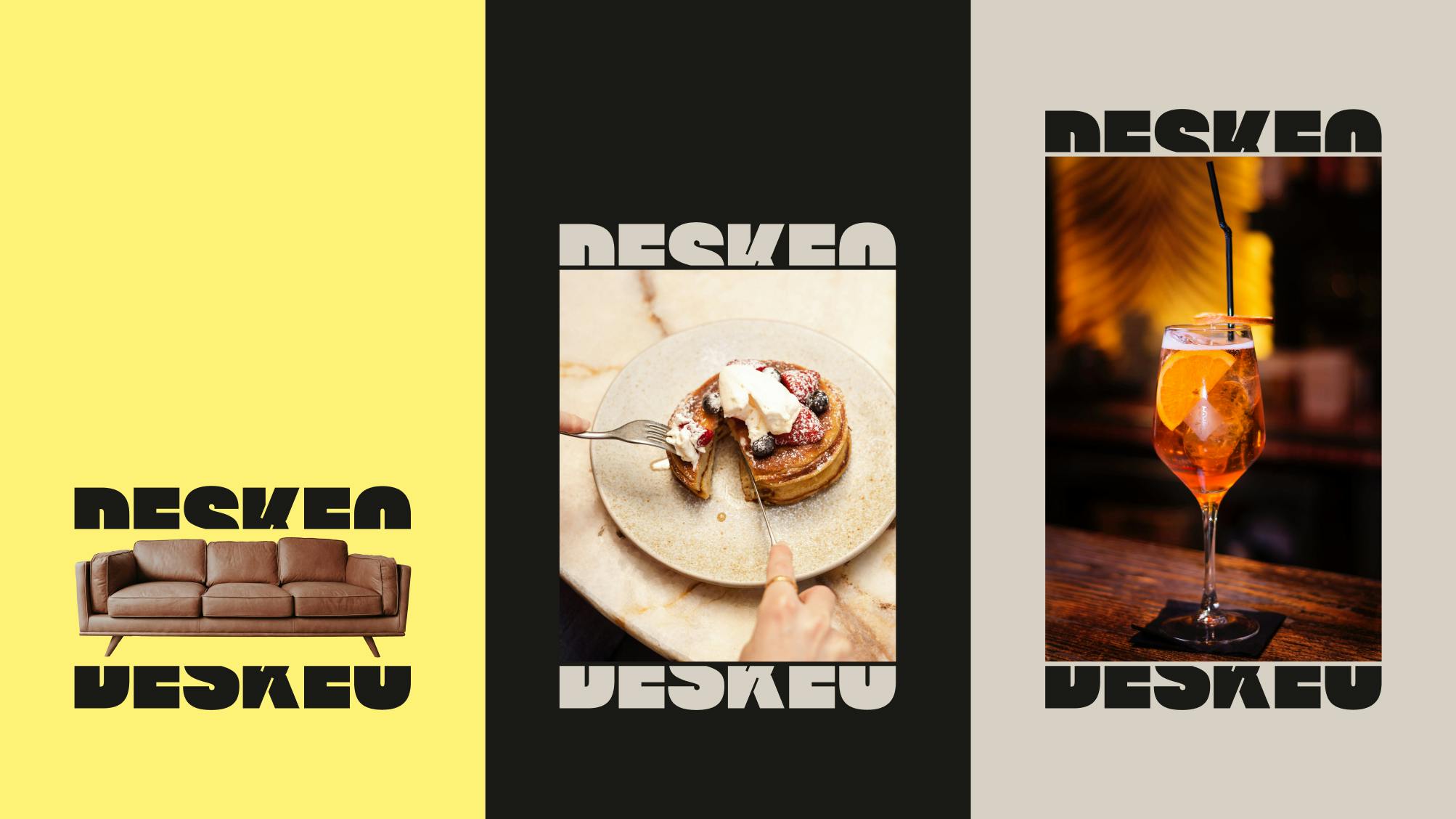 Website : deskeo.com
Press contact:
 Julie Dalsace | julie@agence-dadp.fr | 06.78.70.96.05

Contact Us
We find your Perfect fit!