What's new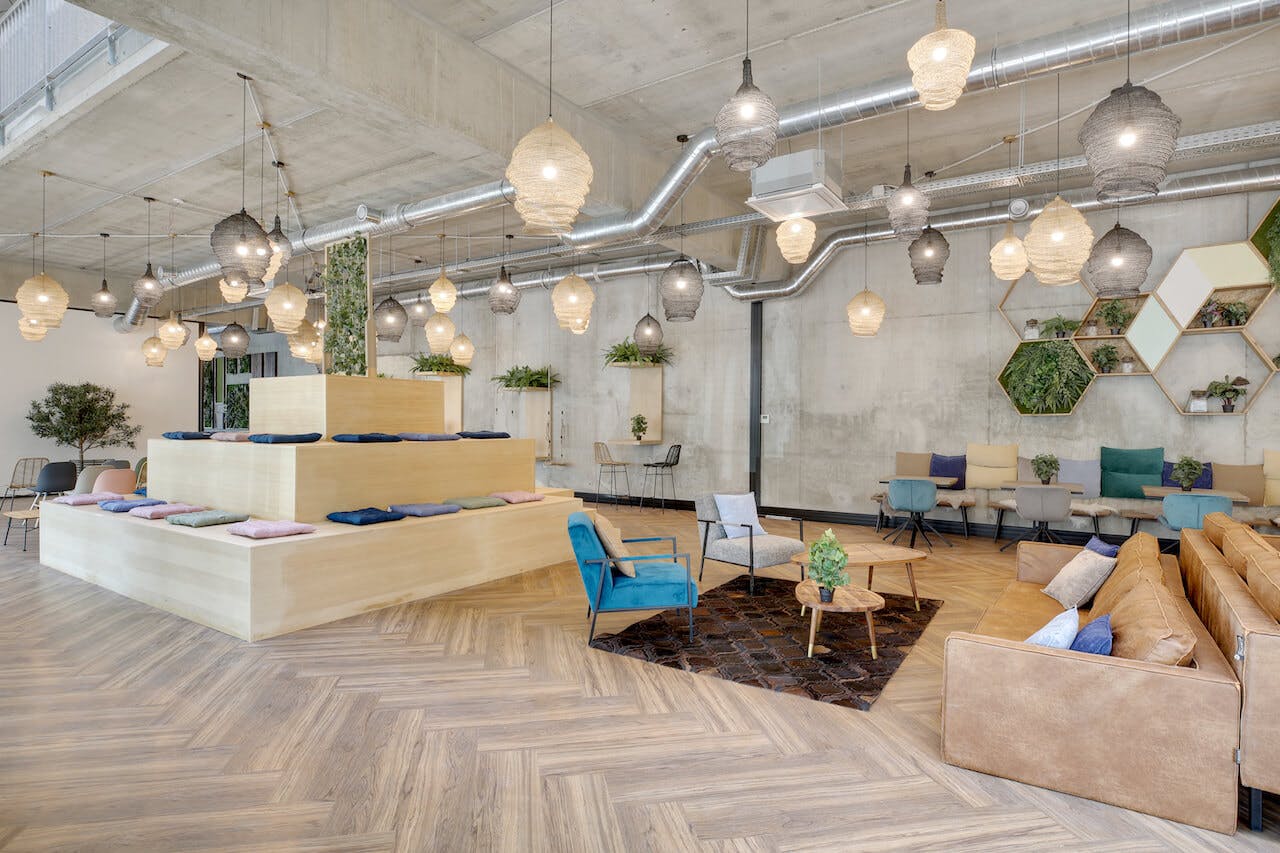 Deskeo announces $400 million in funding through its parent company Knotel
"Ready-to-work" offices for all types of companies with an average of 10 days between the visit and the signing of a contract. This is the promise of Deskeo, a French start-up that has already offered more than 60,000 sqm of flexible office space in Paris, the inner suburbs and Lyon in just three years of existence.
To celebrate its third year of activity, Deskeo, the leading flexible office operator in France, today unveiled its growth figures and ambitious development objectives, while its American parent company, Knotel, has just obtained unicorn status after raising a further $400m in funding.
US flexible office specialist Knotel, which offers 60,000 sqm of workspace in Paris via its French arm Deskeo, has announced the completion of a $400m fundraising round, orchestrated by Wafra, the investment arm of the Sovereign Wealth Fund of Kuwait. Mori Trust (Japan's leading real estate operator), Itochu (a major Japanese business conglomerate) and Mercuria (a leading Japanese company) also participated in the round. Previous investors include Norwest Venture, Newmark Knight Frank, Bloomberg Beta and Rocket Internet.
The future of office rental
"The idea of Deskeo was born from a very simple observation: traditional leases do not correspond to the needs of companies. Today, everything moves faster. Business plans and recruitment plans are made over a maximum of one or two years, whereas companies are asked to commit themselves over 3 to 6 years to rent an office. When you add to this the cash advance and guarantees required by the lessors, the cost of the works, and the time and energy required to manage an office on a daily basis (internet, electricity, cleaning, etc.), you can see how real estate is a major problem for companies, especially in the growth phase. Deskeo responds to all these problems by offering fully equipped office rentals with a flexible commitment and without any bank guarantee or investment (purchase of furniture, work, decoration, etc.)" says Frank Zorn, co-founder of Deskeo.
"Deskeo is a single invoice that includes everything a company needs to grow: furniture, branding, maintenance, meeting rooms, maintenance, high-speed connection, IT, kitchen, mail sorting, domiciliation, etc. The demand for no-commitment, turnkey, scalable office space is exploding, and this has led to very strong growth for Deskeo since its inception" he concludes.
Different from coworking, the "turnkey office" by Deskeo
Doctolib, Shell, Hubspot, Starbucks, Travelex, Uber, Netflix, La République en Marche, AXA, EDF... so many prestigious references who call on Deskeo to manage their offices. Deskeo rents flexible offices with à la carte services to simplify the daily life of hundreds of small and medium-sized businesses as well as multinational companies. The startup currently operates more than 60,000 sqm of space and provides the pooling of all the additional services needed for a company to run smoothly: designer furniture, a professional internet solution, printers, kitchenette, etc.
"Deskeo designs these workspaces hand in hand with its clients. This co-design work is essential for companies that are increasingly concerned about their internal culture. The final objective is that each Deskeo client feels at home in a space that reflects their brand image. Beyond decoration (logos on the wall, colour codes, etc.), we design offices according to the needs and expectations of our clients to improve the creativity and productivity of their teams" comments Benjamin Teboul, co-founder of Deskeo.
Deskeo offers two formulas:
Companies can move into existing offices immediately, whether for a few months or for several years. Deskeo offers a complete package that allows companies to save time: 10 days on average between the visit and the signing of a contract.
Deskeo assists companies in their real estate projects from A to Z. From the search for space to decoration, including space planning, works, fitting out, etc. Deskeo is the single point of contact that allows companies to centralise the management of a relocation project, and then to delegate the daily management of their workspace (maintenance, furniture, IT, etc.).
Deskeo: the partner of landlords
To meet the growing demand from companies, Deskeo is developing more and more space while offering innovative models to lessors. Already present in Paris, the inner suburbs and Lyon, Deskeo exploits available space and makes it available to its clients with all-inclusive packages. Owners gain in comfort since they can rely on a single partner to manage their entire property, whatever the size (from 200 sqm to several thousand sqm).
Impressive growth
In just three years, Deskeo has positioned itself as the leader in flexible office space in France and has tripled the number of its locations in the last quarter. In June 2019, Deskeo will offer more than 45 spaces between Paris and Lyon.
Ambitious objectives
In the coming year, Deskeo aims to consolidate its position as a key player in the world of flexible offices. Since January 2019, Deskeo has joined the American group Knotel, the world leader in customised office space with offices in New York, San Francisco, Los Angeles, London, Berlin and Sao Paulo. In 2019, Knotel intends to open new locations (Dublin, Amsterdam, Madrid, etc.) to democratise customised offices in the world's main capitals.

Contact Us
We find your Perfect fit!