What's new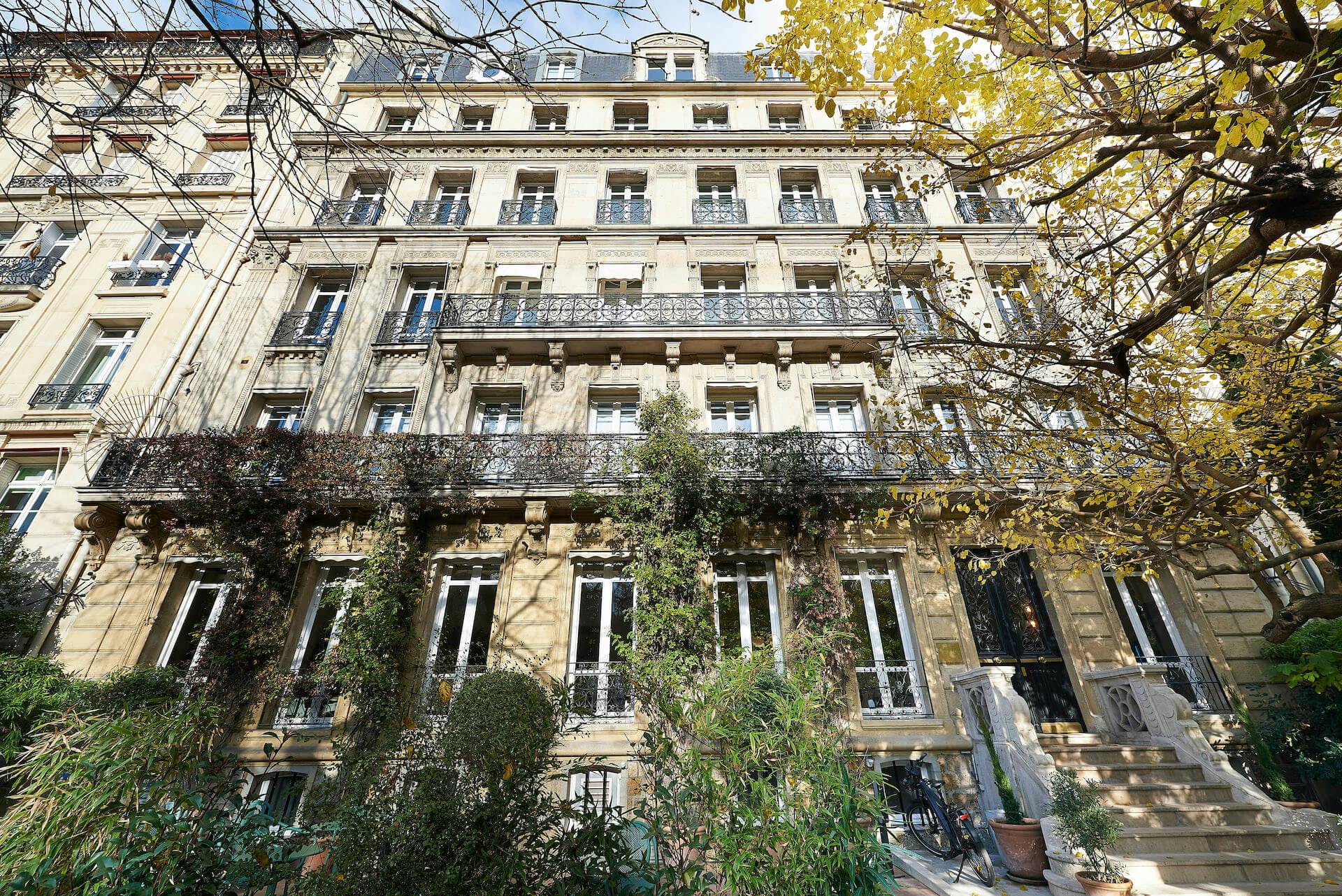 Deskeo leases a 1,000 sqm building near the Trocadero (Paris 16th)
Deskeo is continuing to expand its presence in the west of Paris with the lease of a luxury building on Avenue Georges Mandel, close to the Place du Trocadero (16th arrondissement). The French specialist in flexible offices has added this independent building to its portfolio, with 1,000 sqm spread over 5 levels, a breathtaking view of the Eiffel Tower and a 300 sqm garden with trees.
The building has a capacity of approximately 150 people and offers modular office space that can be adapted to any type of layout. Deskeo has signed a firm 6-year lease and will carry out all the renovation work on behalf of the owner, a private lessor. As soon as the work is completed, the building will be occupied by a single company which will set up its new head office there and will benefit from all the services of Deskeo's turnkey offer, from the fitting out to the day-to-day operational management of the space. This building is already available for reservation for an installation planned for spring 2021.
In an uncertain economic context due to the health crisis, this new lease confirms Deskeo's confidence in the Parisian commercial property market.
Benjamin Teboul, co-founder of Deskeo: "We have had an extremely dynamic autumn with the arrival of some very fine companies such as Frichti, MédecinDirect and OpenClassrooms among our clients. The health crisis we are experiencing is accelerating the changes in the use of tertiary real estate, and our product and the service we have been offering for more than 3 years now is totally in line with this change. With the coronavirus, fundamental trends are emerging concerning the work spaces of tomorrow. More than ever, companies are looking for flexibility to develop. The use of telecommuting and the uncertainties that weigh on the future amplify the need to have modular surfaces, capable of evolving according to the needs of the occupants. Deskeo's offer is thus fully justified: flexible conditions, a team of experts in layout who adapt the premises to the functioning of each client, and day-to-day services to enable companies to concentrate on their core business. In order to continue our development, we are always looking for new premises in strategic locations to accommodate our future clients. In this context, this building in the 16th arrondissement allows us to increase our presence in the west of Paris, where we now manage more than 15,000 sqm of office space."

Contact Us
We find your Perfect fit!