What's new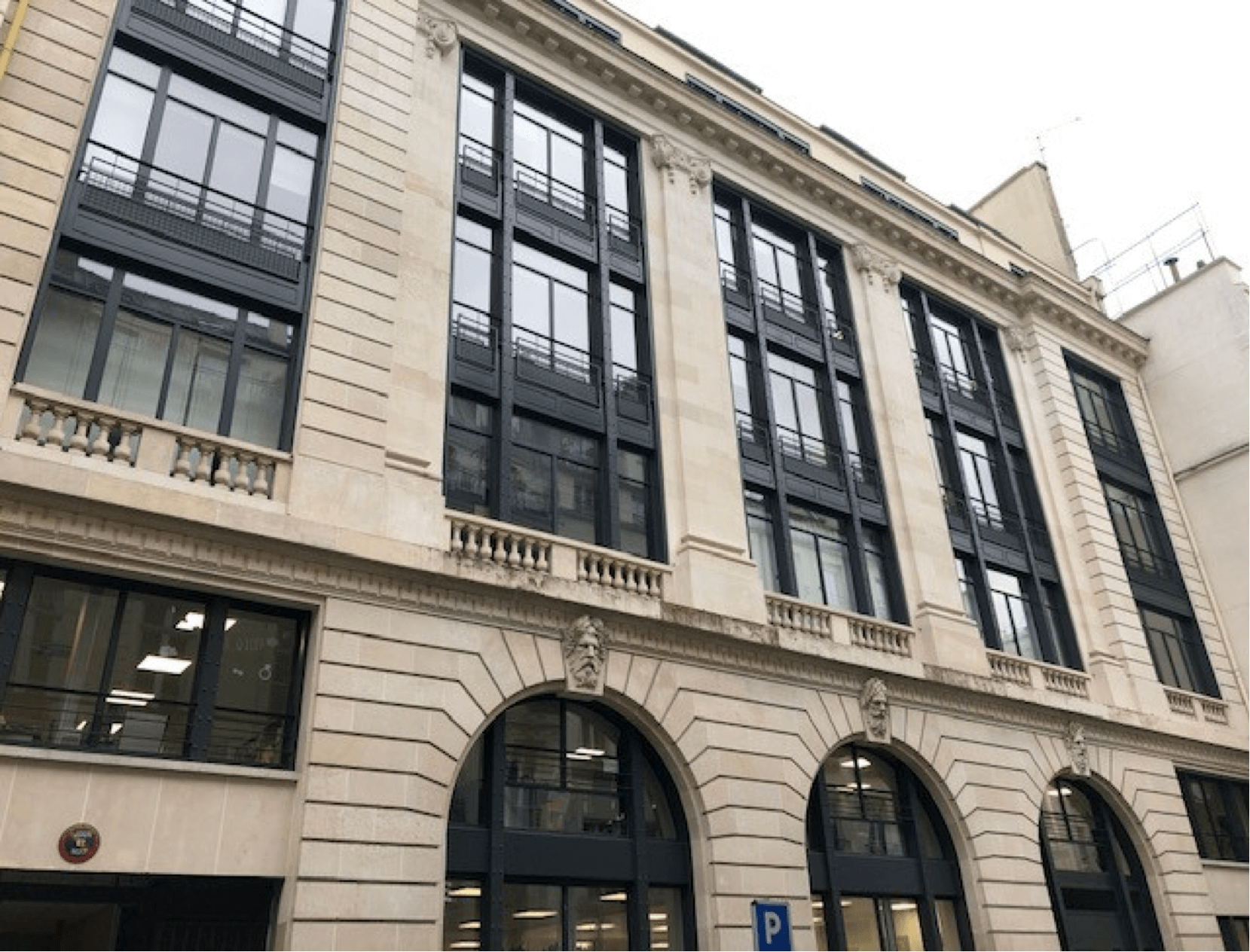 Deskeo signs two new leases in the 2nd arrondissement of Paris
Since joining the Knotel group at the beginning of the year, Deskeo has accelerated its growth and leased dozens of office spaces in Paris.
Deskeo is continuing its growth in the centre of the capital with the signing of three floors with a total surface area of 3,000 sqm located in the Grands Boulevards district, at 19 rue Poissonnière.
Each floor of approximately 1,000 sqm will be customised according to the needs and visual identity of its future occupants. Deskeo will then manage the operations of these spaces, allowing its clients to concentrate on their core business. This transaction was carried out through JLL.
In a second phase, Deskeo is leasing two private offices in a building with typical Parisian architecture. These offices are located on rue de la Banque, a stone's throw from the Place de la Bourse. This new address includes two private offices, one of which has already been taken. Its future tenant will move in next January after the refurbishment work.
These two rue de la Banque signings were carried out through Evolis and Leaseo.
These addresses are ideally located between Grands-Boulevards, Bourse and Sentier. A dynamic triangle that is highly sought after by companies, particularly for its neighbourhood life, with numerous restaurants, theatres and pedestrian streets.
Benjamin Teboul, co-founder of Deskeo: "These two signatures allow us to continue our objective of densification in the centre of Paris. The Bourse / Sentier / Opéra sector is the grail for Parisian tech companies, which want to attract and retain the best talent. Work is planned on the leased premises on rue Poissonnière to guarantee our future clients optimal spaces that meet the needs of companies and their talent. With the leasing of these new premises, Deskeo now has several tens of thousands of square metres of turnkey office space in the centre of Paris, spread over some fifty locations. In the coming weeks, we will continue to expand in this sector to meet the growing demand from companies in the hyper-centre of Paris."

Contact Us
We find your Perfect fit!