What's new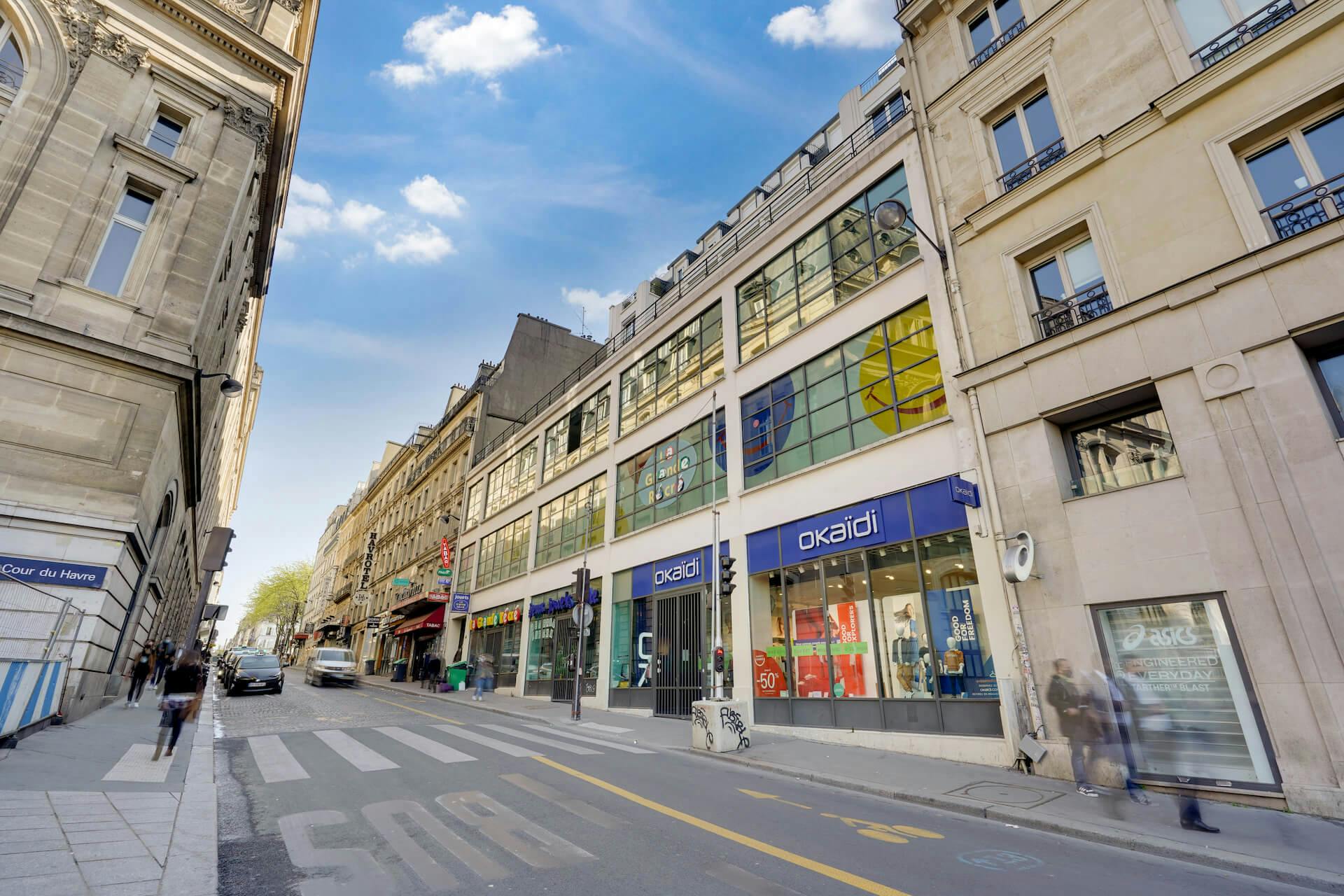 Deskeo officializes two leases for a total of 2,000 sqm in Saint-Lazare (Paris IXe)
Deskeo is continuing to establish itself in the Central Business District and is increasing its presence in the vicinity of the Gare Saint-Lazare. The flexible office specialist has taken a lease on an independent building located on rue de la Bruyère, in the heart of the 9th arrondissement.
This high quality building has 1,600 sqm spread over 6 floors. The lower ground floor and the ground floor are particularly bright thanks to a large veranda, an outdoor patio and an English courtyard. The top floor has a magnificent glass roof and a rooftop. These floors are modular and can be adapted to any type of layout.
The building has a capacity of approximately 200 people and will be occupied by a single company. Its future occupant will benefit from all the services proposed by Deskeo's turnkey offer, from the layout to the day-to-day operational management of the space. This building is already being marketed for installation in the summer of 2020.
A few metres away, Deskeo is also signing a private platform at 1 place d'Estienne D'Orves. This 400 sqm space is located in a high quality building and will also be offered to a single company.
These two new addresses are located a few minutes' walk from the Gare Saint-Lazare, the second busiest French station (after the Gare du Nord) with some 110,000 passengers a day. These two buildings benefit from the proximity of this major thoroughfare, which is extremely popular with businesses. They are also very close to the department stores, an area that is very popular with Parisians, particularly for its many restaurants and shops.
Benjamin Teboul, co-founder of Deskeo: "We wanted to increase our presence in the 9th arrondissement, a key sector in our development strategy. Deskeo now offers nearly 5,000 sqm of office space in the 9th arrondissement and about 20,000 sqm just a ten-minute walk from the Gare Saint-Lazare. These two new prestigious locations, on rue la Bruyère and Place d'Estienne d'Orves, can accommodate all types of companies, from law firms to fast-growing start-ups. These spaces are held by private real estate companies who have renewed their confidence in us. For landlords, Deskeo is an excellent partner that allows them to increase the value of their space over the long term. Our property partners benefit indirectly from the specificity of our model and the depth of the market we deal with."

Contact Us
We find your Perfect fit!