Advice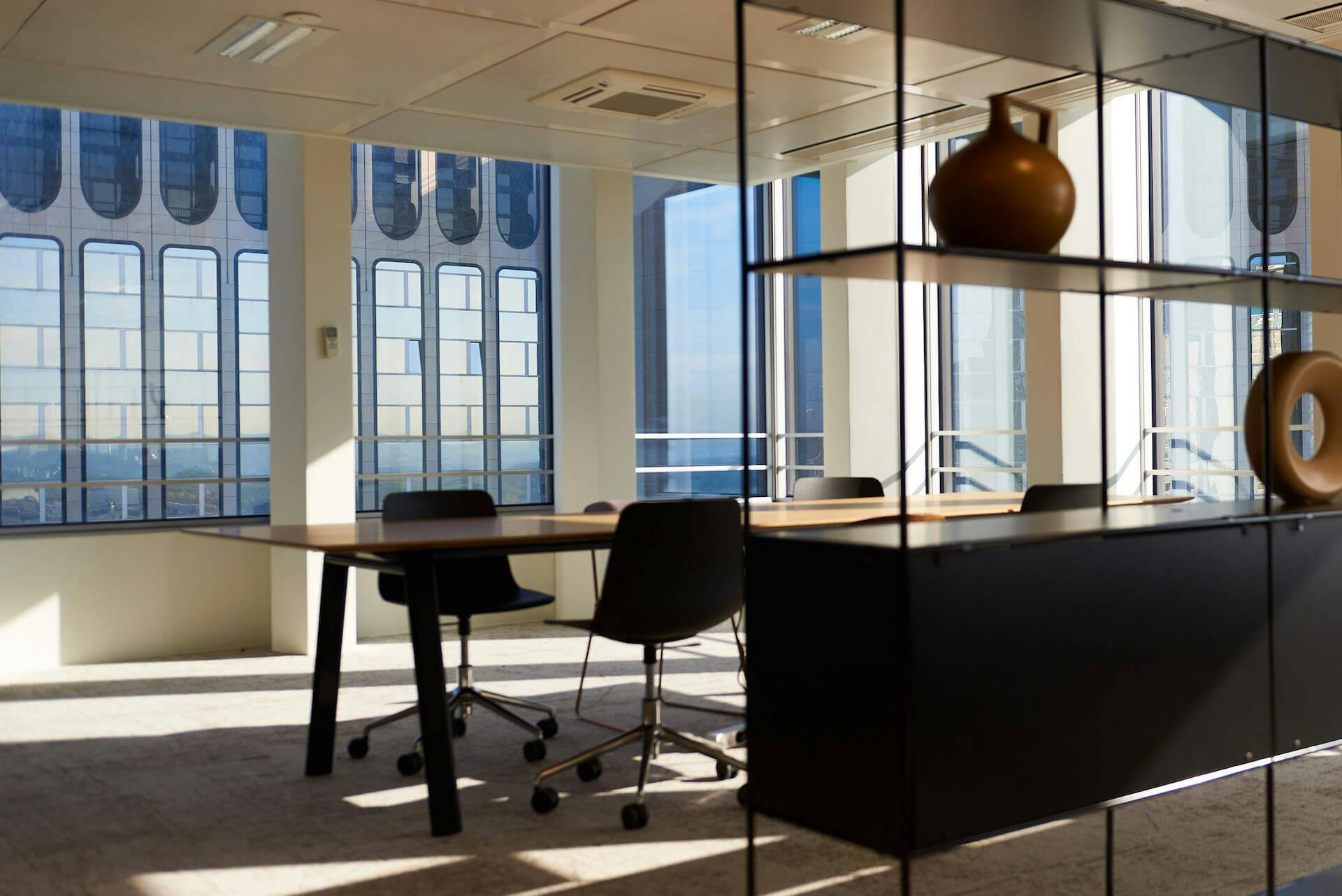 Workspace planning: 6 golden rules
The key to a company's success lies in its ability to attract and unite talented people who will enjoy coming to the office. It is therefore essential to offer work spaces that are inspiring, productive, and that reflect the DNA and culture of the company. At Deskeo, we know that it can be difficult to find your way around without guidance. So here are our 6 golden rules to help you plan your future office design project with peace of mind.
1. Optimising space (especially in Paris!)
The design of work spaces is paramount. In Paris and other major cities, rents are high and every square metre counts. So you need to think about optimisation. Between the circulation corridors, the work areas and the social areas... It is sometimes easy to lose space without realising it.
One solution may be to use storage units to delimit the spaces, to draw up plans to help you better plan your layout, or even to use the natural structure of the space to arrange your different areas.
2. Ergonomics
Office design is also about...ergonomics! To satisfy the functional needs of your employees (well-being and productivity), workspaces must be beautiful, optimised, and guarantee the comfort and health of your employees.
Encourage movement within your space. A sedentary lifestyle causes the greatest long-term health problems. Spaces that invite movement throughout the day will avoid many complications for your employees.
Back problems are the greatest scourge of modern workers, so make sure you offer ergonomic seating for your employees and even adjustable workstations so they can work standing up.
3. Compliance with regulations
In order to be able to accommodate your employees, there are numerous regulations to be taken into consideration when planning your office.
Safety: This is about ensuring the safety of your employees and your space. For example, emergency exits must be easily accessible and clearly indicated with standard signage. You must have fire extinguishers available in the offices for different uses. You must also have secure access to your office (badges are preferable to keys) etc.
Other elements must be taken into account to ensure compliance with regulations:
Lighting
Ventilation
Access for disabled people
Permission to modify the space
The space between the different workstations as established by the Labour Code...
4. Adaptability of the space
We advise you to delimit spaces according to each activity of the day - this has a name: activity based workspace. Meeting rooms for getting together, phone booths for making calls, informal spaces for brainstorming, convivial spaces for lunch or coffee breaks, etc.
Depending on your growth and your needs, your space will be modular over time. A meeting room will become an open space extension, an informal space will become a meeting room. Think today about tomorrow when planning your office space.
5. Collaborative and relaxing spaces
When you think about designing work spaces, it is essential to think about exchange and collaboration.
The health crisis has permanently changed the way people work and many employees see the office as a hub. They go there to work in a different way than they would at home.
So you need to put a particular emphasis on the user-friendly spaces: make them pleasant, of course, and easy to use, and promote them within your management.
6. Branding
Finally, your offices bring your corporate culture to life. From the moment they walk in the door, your customers and employees must know that they are in your company. Branding, logo, colours... The visual identity must be felt in the layout of the work spaces.
Going further
With our Deskeo Design & Build offer, we support you in the transformation and realisation of your work spaces. (Re)thinking about office design together.

Contact Us
We find your Perfect fit!