Advice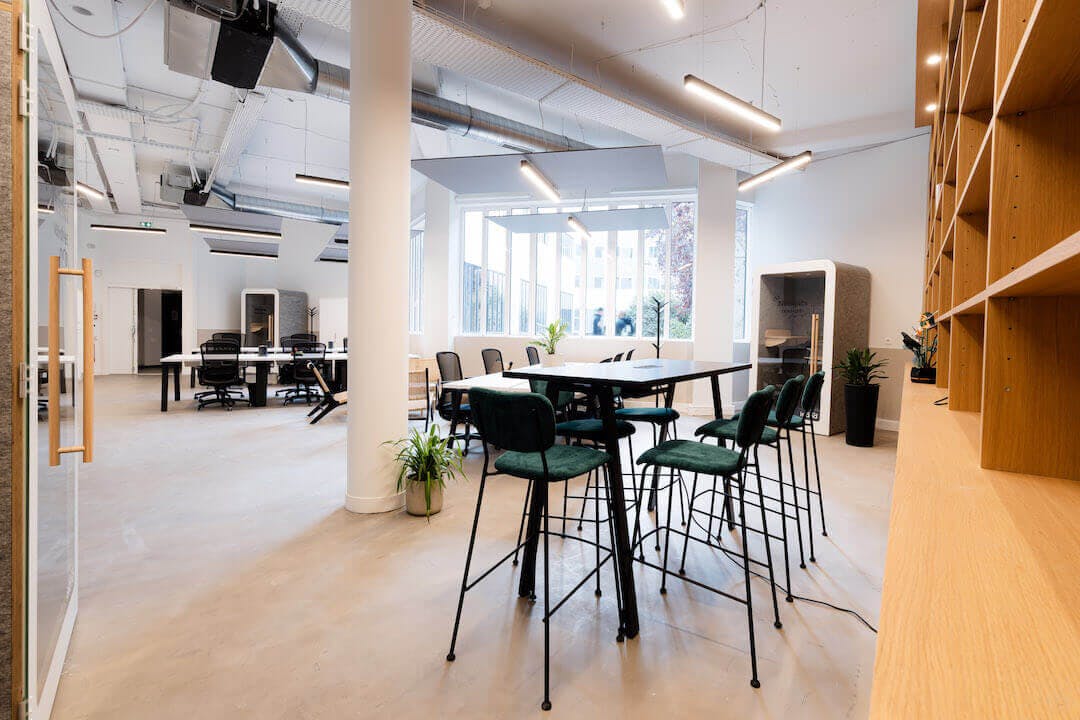 Design and furniture: 8 tips to hybridize your office
by Paulina Jonquères d'Oriola
In 2021, 22% of employees teleworked on average each week. However, face-to-face work has not said its last word, and it is now hybrid work that seems to be gaining ground in companies. A new organisational mode that implies real changes in the way spaces are designed, both in terms of layout and furniture. The aim of this article? To make your office space a massive attraction for your talents, by sticking to their new aspirations. We explain here how to transform your offices into real minotaurs, between Paris, Bordeaux and Rio.
1. Modular spaces as needed
The observation: While 100% face-to-face working now seems to be a thing of the past, companies are facing real challenges in allocating their offices. How can they manage a fickle flow of workers? Although some of the workforce works remotely, the fact remains that "onsite" time is still essential to unite teams. So you have to be able to accommodate all these people. The layout of your office and the choice of furniture are key elements in responding to the current problems facing companies.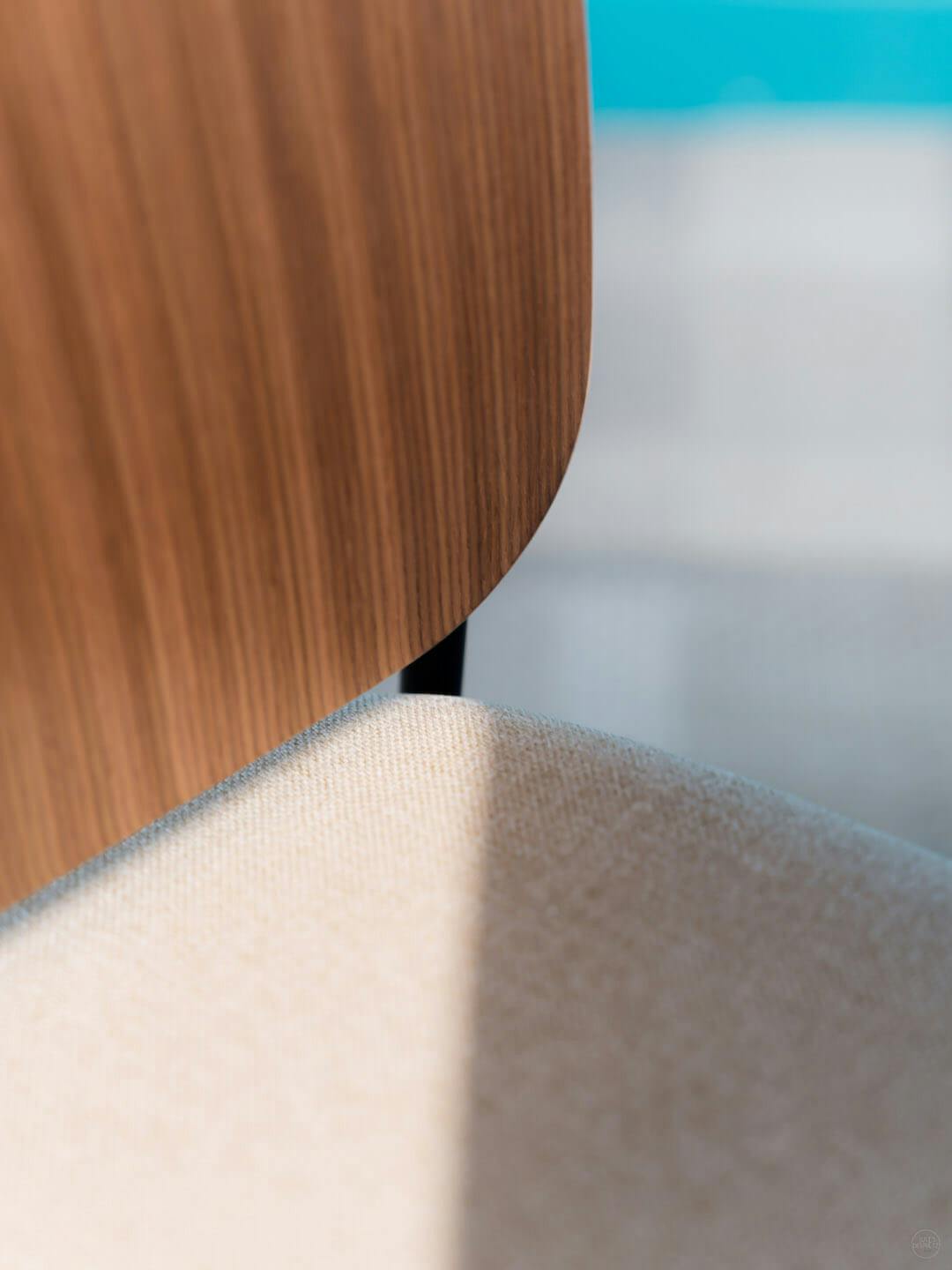 The solution: Make your offices as flexible as an instayogi by opting for modular equipment. "It's a request that our clients are increasingly making" confirms Jade Clouet, furniture manager at Deskeo. In other words, today's companies need spaces that can be transformed from a meeting room to temporary offices.
In practice:
We advise you to opt for modular furniture, either by its function or its practicality (such as a folding table on wheels or stackable chairs). "For example, a meeting room can be modulated by opting for a central table, or on the contrary for individual tables. And the next day, you can transform it into a cocktail room by pushing all the furniture to the side" Jade explains.
Mobile partitions are also an extremely practical solution for delimiting spaces. Our favourite at Deskeo? Recycled paper partitions, which are both aesthetically pleasing and have acoustic properties. In addition to being attractive, they are discreet. Once folded, they fit anywhere along a wall. The notion of mobility is at the heart of office design and obviously concerns the furniture.
A word of caution: when opting for modularity, there are several issues to be anticipated from the construction phase. "We don't think about it, but a floor that is easy to clean is essential to meet this flexibility. Similarly, if you have a mobile phone box, you still need to think about the connections" explains Sarah Michallat, interior designer for Deskeo. These are all points that our teams take into consideration when designing projects.
2. Office design: flex office please!
The observation: The days when Jean-Paul and Stéphanie had their own office, decorating it as they pleased with their latest holiday photos in Corsica, are long gone. Once again, it becomes difficult to reserve a permanent workstation for employees when the whole mass of employees is rarely on site at the same time, and when the number of employees can vary by a factor of four from one day to the next.
The solution: the flex office! "It's an almost unavoidable demand today for our clients" says Jade. Of course, depending on the profile of the company, it can be more or less easy to set up. Indeed, some companies in more traditional sectors may need support in implementing flex office.
In practice :
Flex offices may not be dedicated, but they respect a ratio of employees within a space. Once the desks are installed, employees can sit where they want and are mobile within the spaces (possibility of working in the open space or in the spaces dedicated to conviviality).
"It may be interesting to add lockers so that employees still have a place to put a sports bag or a notebook" recommends Jade, knowing that they won't be able to make a mess on their desk since, in essence, another person will certainly occupy it the next day.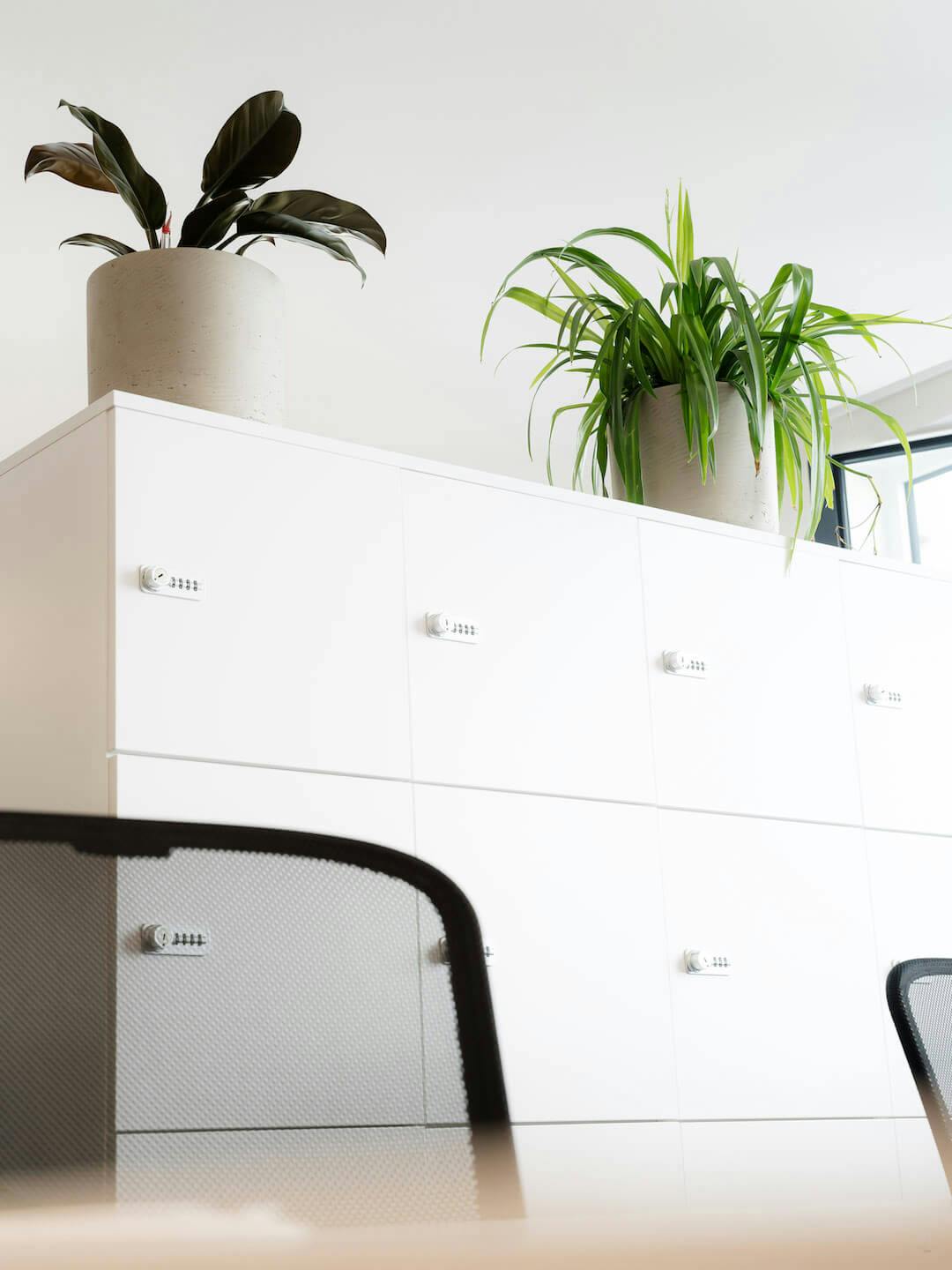 3. 360° working positions
The observation: With teleworking, we have all become accustomed to working in a variety of positions, including the most informal ones. Our toes spread out on the sofa, standing on the windowsill or on the terrace of a bistro. So how do we get back to this variety of positions at the office?
The solution: Simply by opting for furniture that can be adapted to suit your needs and by creating a variety of spaces.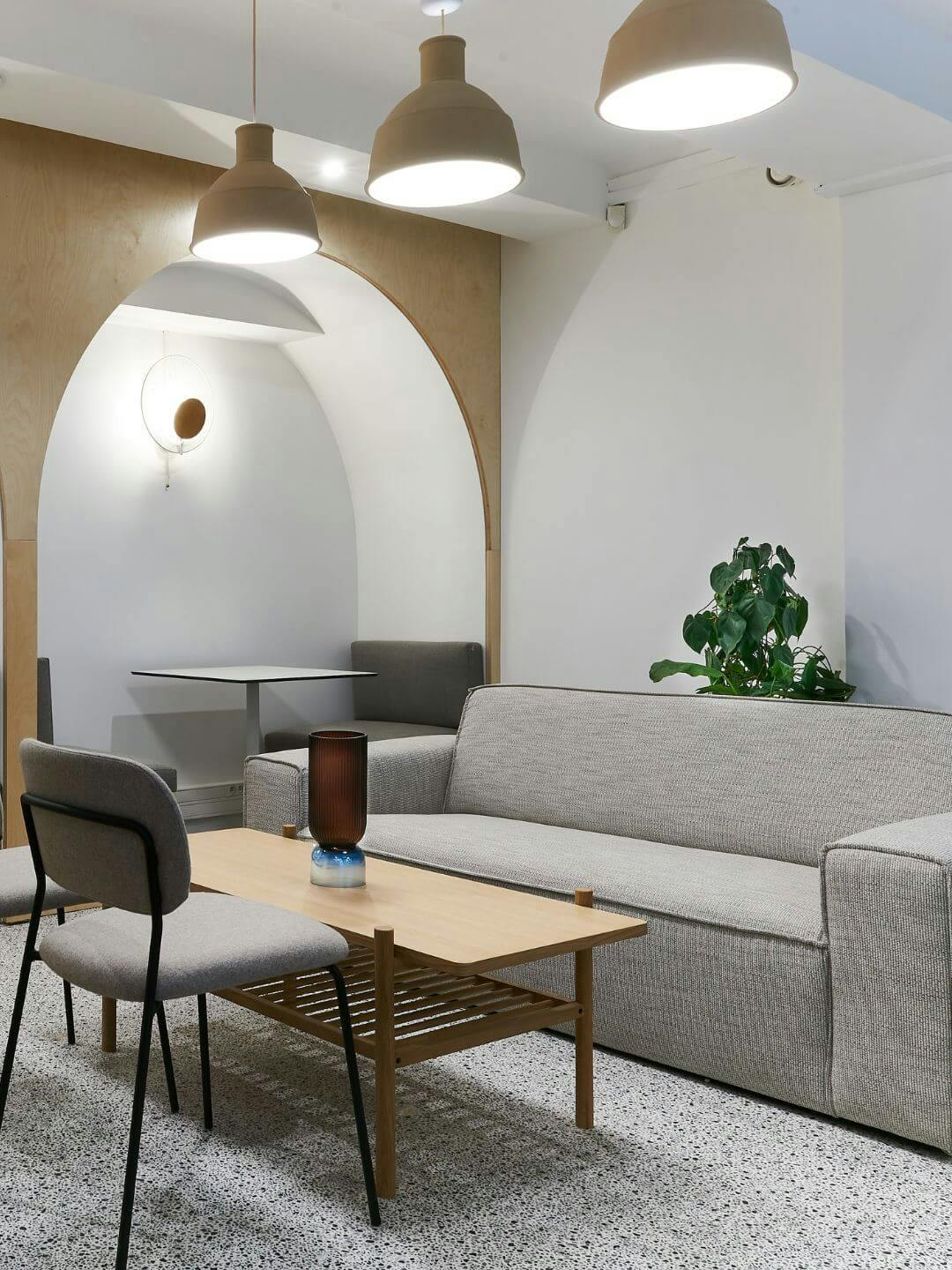 In practice:
There are electric desks that can be raised and lowered according to the employee's wishes. These desks allow you to alternate between sitting and standing positions.
Alcoves offer the possibility of finding a private space to work, usually for a few hours during the day.
Office balls - similar to the ball-shaped seats recommended for pregnant women - are also becoming increasingly popular. "They allow you to work in the right posture, particularly by exercising your abdominal muscles and back, as they require you to balance" says Jade. They are also particularly popular in "creative rooms", new generation meeting rooms that aim to free creativity by adopting varied and more relaxed postures than usual.
4. User-friendly spaces that (really) make you want to
The observation: Nowadays, people no longer go to work... simply to work. Above all, we are looking for social links, moments of complicity, and to develop our sense of belonging. And this requires offices where we feel at home. "This has become a central issue in order to make employees want to come to the office again" says Jade. And this is especially true for commuters who travel many kilometers to get to the office!
The solution: Put the emphasis on user-friendly spaces. "At Deskeo, we believe that they are absolutely central" adds Sarah, because they generate a kind of "wow" effect that will convince future recruits to join you. "These spaces set the tone, reassure and talk about the company" adds Jade. They will also make employees feel almost at home. This is especially true in the age of the 'cocoon civilisation' that has developed out of confinement.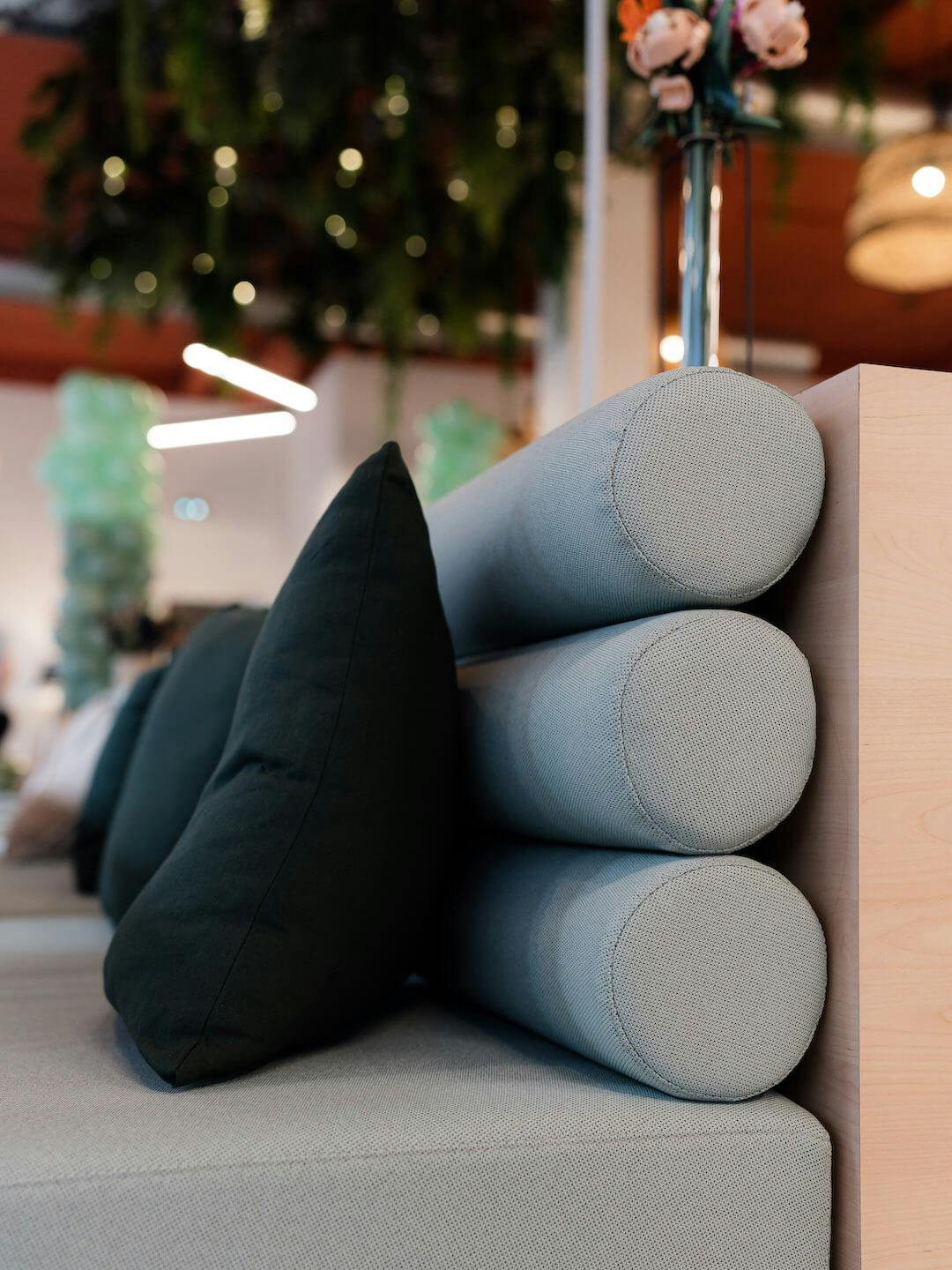 In practice:
It is essential to set up at least one convivial space in the company. At Deskeo, this usually takes the form of a central "plaza cafet" where employees can meet at lunchtime.
These spaces are often colourful and airy
The spaces related to conviviality can also be more intimate, such as small corners with sofas for an informal meeting or simply to have a coffee. Or even a place to rest (a good idea when you have to get up at 5am to catch your train).
To create a real company life, we also advise you to set up appointments that make people want to come to the office, such as a breakfast every Friday morning, or a yoga session.
As a bonus : in addition to the social areas, rooms dedicated to sport, rest or breastfeeding for young mothers are other arguments that show that employees' well-being is taken into account. Of course, these are more likely to be found in large-scale companies.
5. Teleconference booths at your fingertips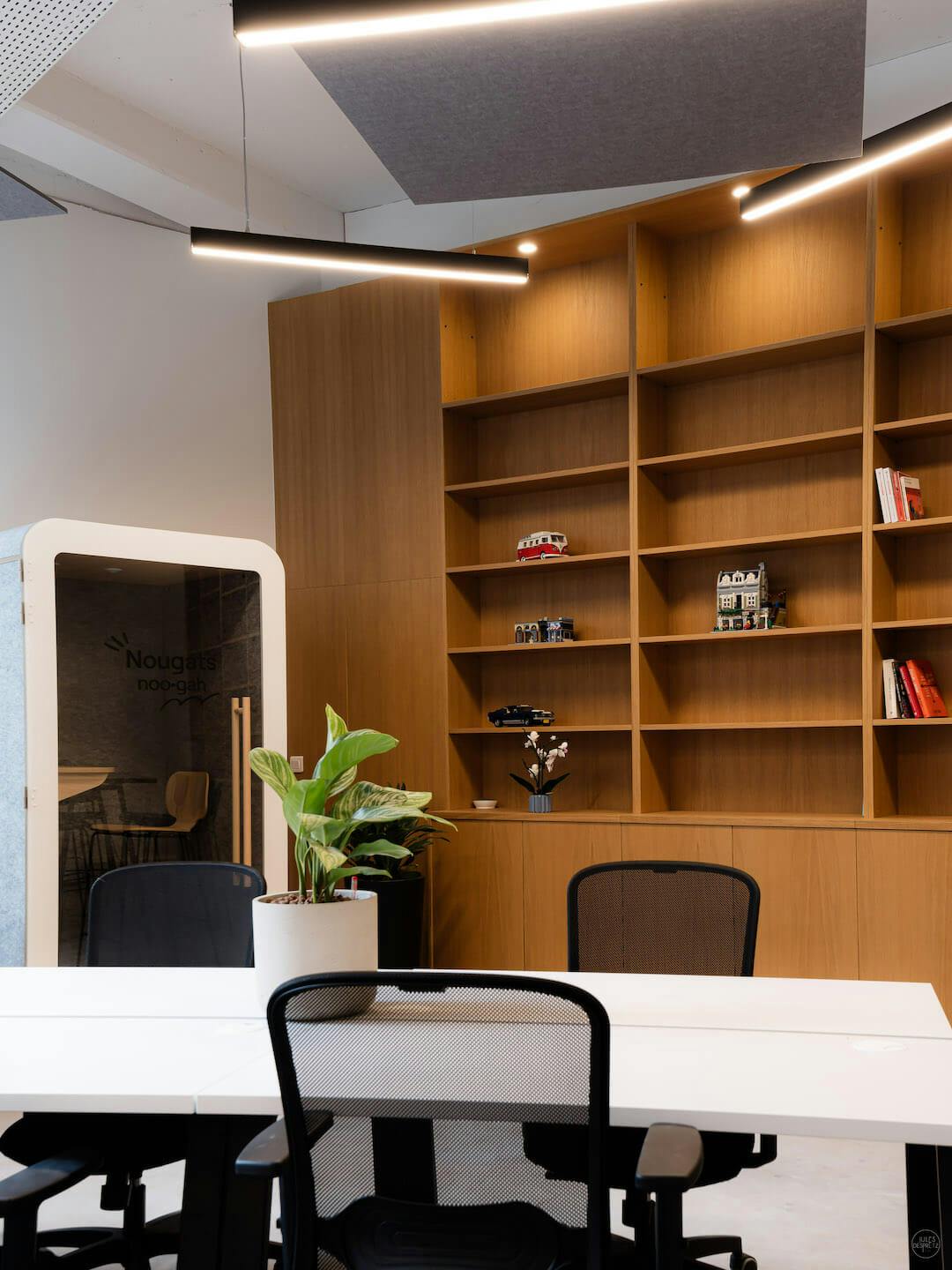 The observation: It's a fact that we are not really happy about: we spend more and more time in video conferences. Despite the distance, we still need to talk to each other and exchange ideas, including the little Slack call (arranged in a hurry). The thing is, you don't want to embarrass your little friend next door by doing his latest REX with Pierre at the top of his voice.
The solution: It's simple and well known in companies: teleconference booths for individual calls. If at first we had doubts about the soundproofing capacity of the booths, and felt uncomfortable making a phone call behind glass just a stone's throw from our colleagues, these misgivings seem to have been overcome. "What is important now is that they are close to the open space so that employees can get there easily, without having to reserve them in advance" notes our architect Sarah.
In practice:
You can find cabins at all prices. At Deskeo, we use a cabin made in France.
It is important that these booths are not necessarily hidden away in the basement, and that you can check their availability at a glance.
These booths can also be used to partition spaces and create circulation.
6. A sound system worthy of Devialet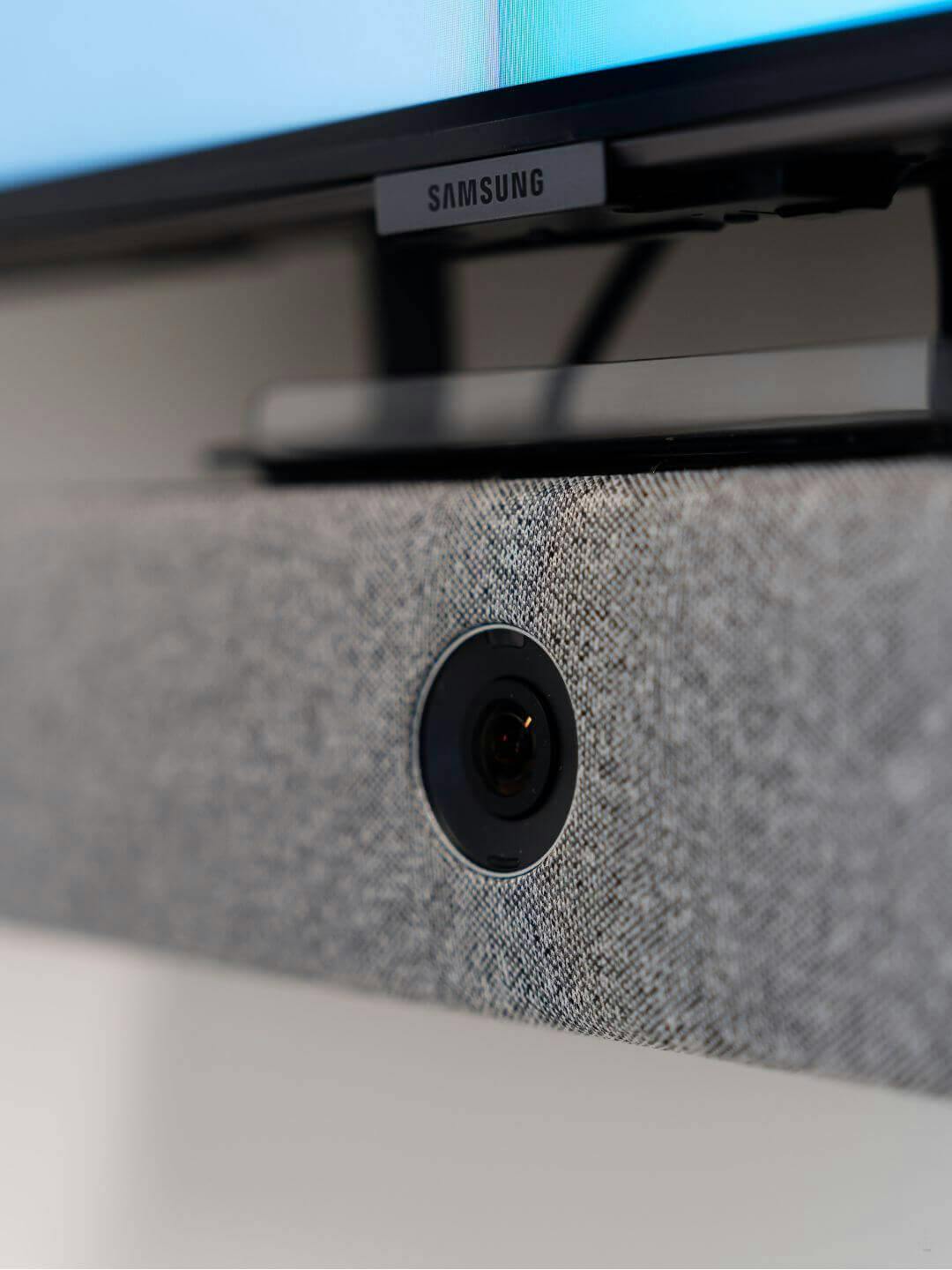 The observation: Asymmetric meetings are a foretaste of hell, aren't they? In other words, these meetings where part of the team is in person, exchanging small talk in the room, while the remote employees can't hear the noise and can't get a word in edgewise. This is what happens when you don't anticipate the equipment of the meeting rooms.
The solution: Opt for competent and intelligent equipment when fitting out your offices.
In practice:
When it comes to technological equipment, it is important to anticipate the connections (e.g. video to TV).
Connections and tools must be easy to share documents, and sockets must be adaptable to all computers.
And of course, "you need to place sound elements on the table so that you don't shout when you're in front of a computer, and so that the other remote members don't feel excluded because they can't hear half the meeting", advises Sarah.
7. Light that is kind to the eyes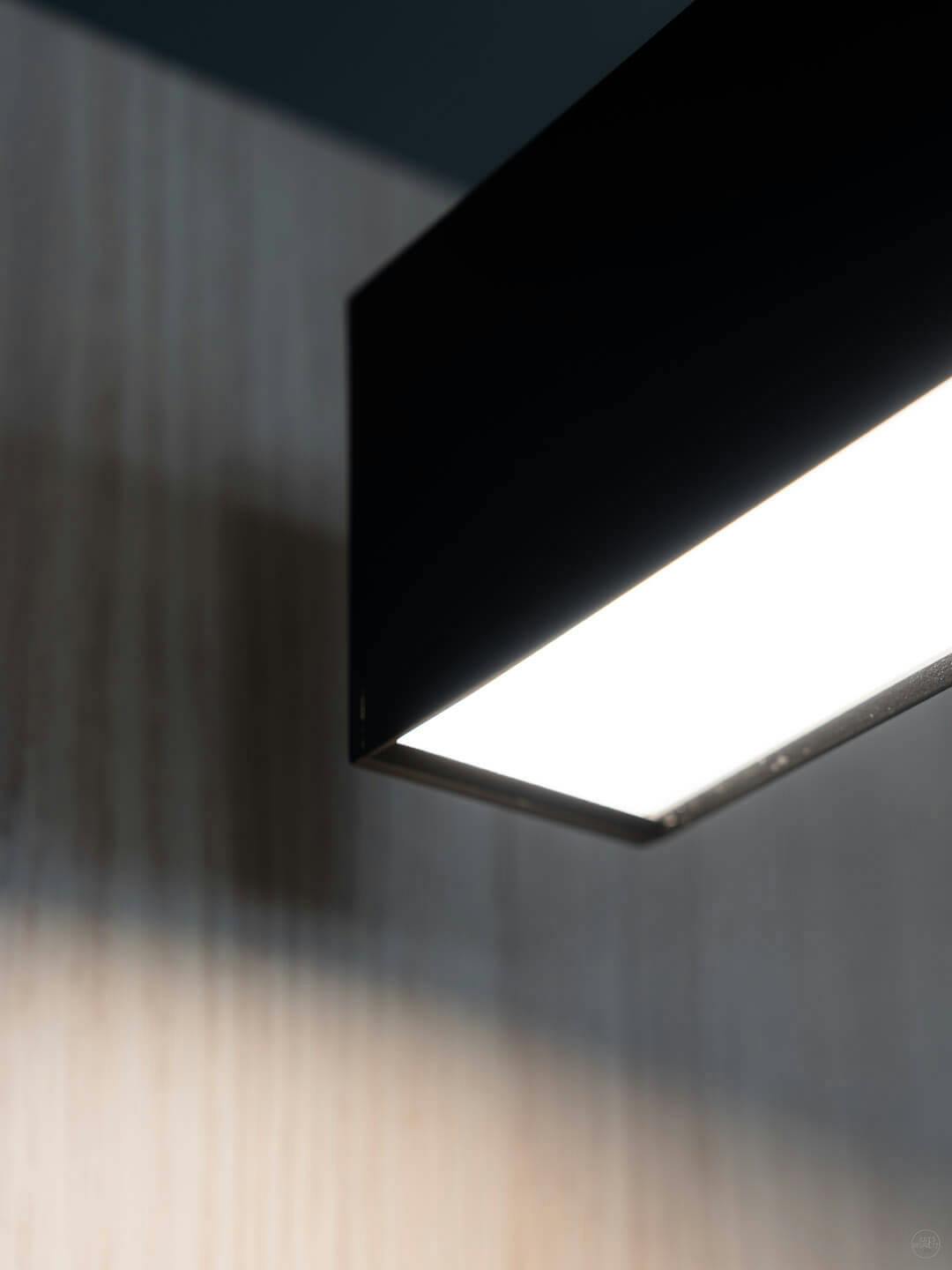 The observation: We won't bore you with the details, but video hurts the eyes. "Light is therefore becoming a central element for our clients" says Sarah. In the age of hybridisation, this is a very important point.
The solution: First of all, the search for natural light is a must. But in cities where there is a lot of pressure on commercial property, this is not always possible. In this case, you have to play with artificial light.
In practice:
We recommend dimmable lights that adjust to the ambient light. This avoids turf wars (i.e. the constant wars over air conditioning or too much light!). However, these lights are still individually adjustable.
Warm LED lights are preferable, as white lights can tend to make your head hurt.
8. The super bonus: a decoration that suits you
The observation: Who wants to be in a soulless tower in La Défense? Not many people do. While we have grown accustomed to the muffled comfort of our flat, it seems more essential than ever to offer offices that convey a real personality.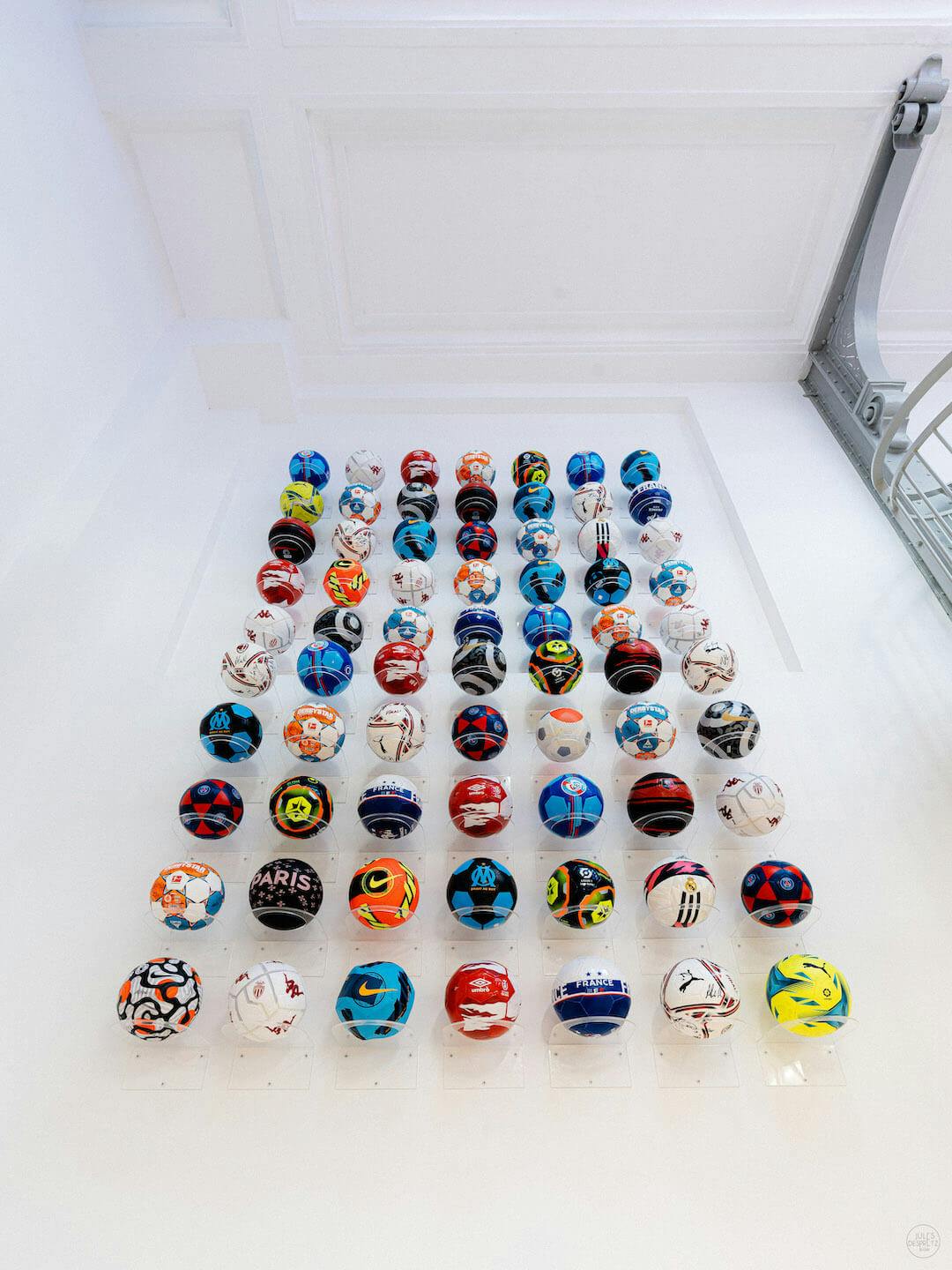 The solution: personalize your decoration according to your sector of activity for example, your colours, opt for funkier furniture than simple white tables and black rotating chairs. "At Deskeo, we don't just provide wifi and printers. We want every customer to feel at home" says Sarah.
In practice:
Don't hesitate to add your logo on a wall, but also to opt for furniture in your colours.
More daring projects can even be considered. For example, we designed a customised decoration for Sorare by creating a wall of balls and jerseys. In short, every company has its own project!

Contact Us
We find your Perfect fit!