Advice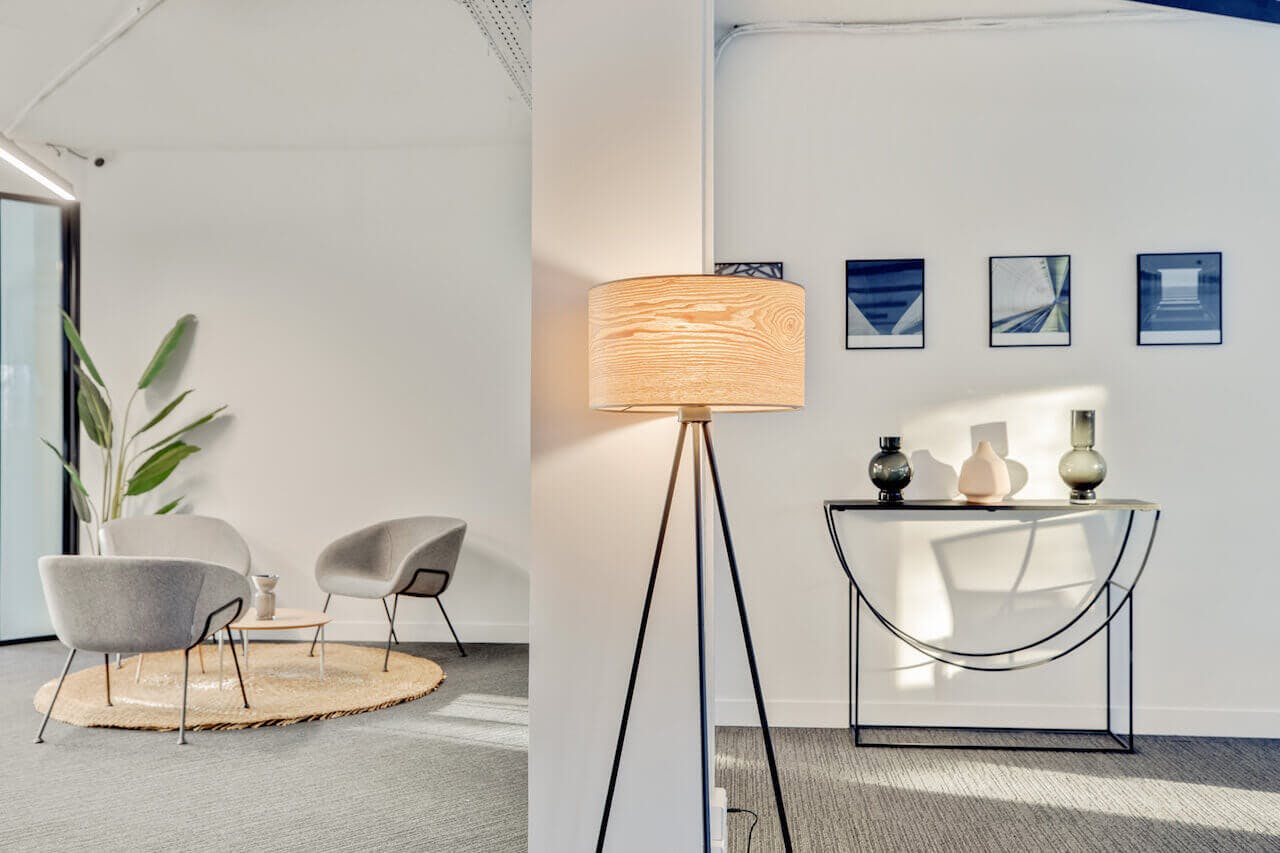 Office layout: what influence does it have on your employees' productivity?
Mr Bruno Le Maire, Minister of the Economy, Finance and Recovery, said in an interview on France Inter that when "you are crushed by a gilded ceiling and your offices are complicated, and to find (a colleague) you have to walk down four corridors, turn five doors, all decorated with stucco", this is not at all conducive to "efficient work". You don't think that's such a good thing! Even if not everyone has problems with gilded ceilings (...), the idea remains the same. All spaces can be optimally designed, which is far from always being the case. However, when well thought out, office design can have a positive influence on productivity.
You may be wondering what your offices are for and how you can transform them to create a unique working experience for your employees. But don't worry! They're still popular. In addition to being a recruitment asset in its own right, your offices are a real place of exchange and social cohesion, contributing directly to the development of your employees and the retention of your talent. That's all there is to it!
Here are 4 important points to rethink the layout of your offices and enable you to combine attractiveness and productivity.
Office design: 4 things to do to improve productivity
1. Think optimization and collaboration
While the current context has forced many companies to quickly rethink their spaces (in order to adapt to new standards in remote and collaborative working), offices will more than ever serve to create a sense of belonging among your employees who will be happy to meet and interact there.
It is therefore essential to take into account the skills and specificities of each of your departments and to transcribe them into your offices. At Deskeo, we are convinced that these elements will have a determining role on the motivation and productivity of your employees, and will require a reorganisation of your workspace.
Office design is undoubtedly a lever for quality of life at work and will contribute in one way or another to your employees' happiness.
Do you know about the flex office? Focusing on the optimisation of spaces, the quality of life at work and the well-being of employees by making a total change of organisation. More collaborative spaces for formal exchanges (meeting rooms) but also informal ones, to give free rein to creation and imagination. According to our latest survey, the majority of French companies (55%) are planning to move to this in the near future.
So the first question you need to ask yourself is: how can I rethink my current space to adapt it to the new expectations of my employees?
Think of the office as a hub around which your employees gravitate. They no longer come to the office to be present, but to work in a different way than they would at home. It is therefore necessary to understand the way your employees work and interact in order to integrate all the facilities and equipment necessary for the proper functioning of your different departments.
Good to know! Organizing space according to the activities of the people in that space has a name: Activity Based Workspace. Each space corresponds to a given activity. For example, a sales team will need to spend time on the phone without disturbing other employees. It is therefore important for them to have access to phone booths. On the other hand, an HR team will need to have spaces available to conduct interviews.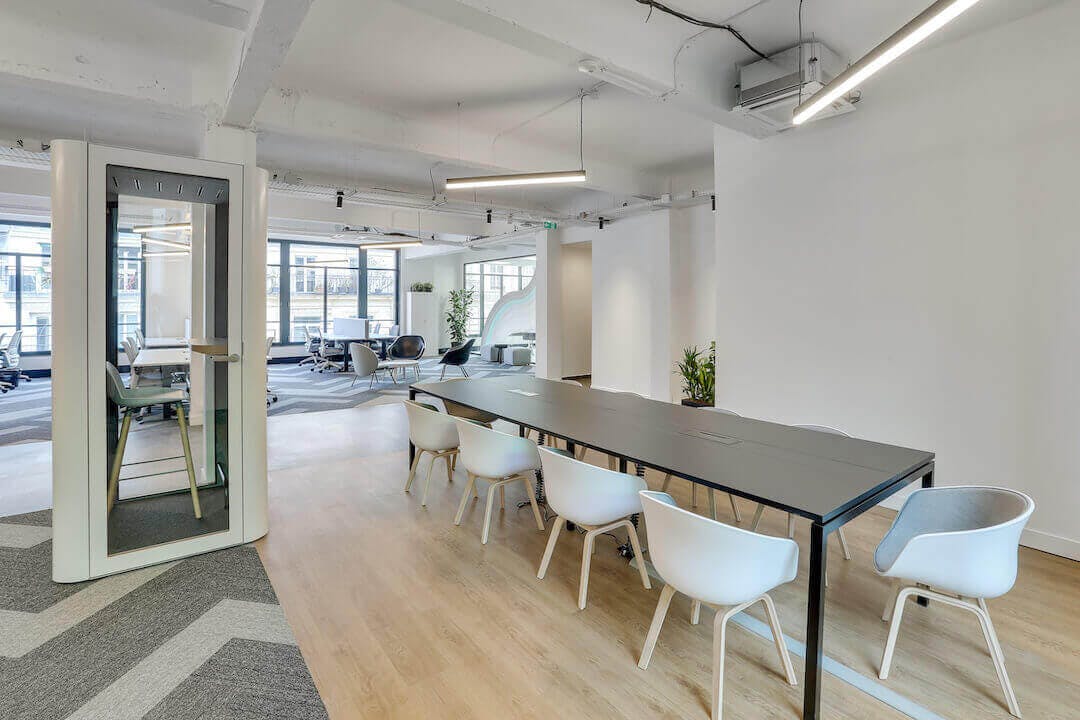 2. One, two, DNA!
It is essential that your culture is felt through your walls, because a company's identity is also expressed in its offices. Once they have stepped through the door, your employees must know that they are at home and that they are part of your project on a daily basis. But how can I make my workspace embody my company's DNA?
You can already :
Display your values, your key messages and tell your story on your walls. For this, you can focus on key dates or even your geographical footprint in the world
Play with colours to highlight your graphic charter
Dedicate a wall to displaying photos of your teams. A warm way to understand the organisation chart and the different people who make up the company!
Invest in furniture that reflects your image. Warm, uncluttered, designer or trendy, there is no shortage of options
Play on branding (by displaying your logo in different places for example)
All these elements will enable you to create a framework that is conducive to sharing the values and objectives common to your company. It is this culture that will create an attachment in the employee that will encourage him or her to identify with and adhere to the company's codes.
3. Mirror, mirror, which office is the most beautiful?
As you will have understood, your choices in terms of layout today will influence the motivation and productivity of your employees tomorrow. Your offices are your company's showcase and, if they are not adapted, they can quickly become an ordeal.
Beyond optimising your space and transcribing your DNA, make sure that your spaces are beautiful spaces. Of course, beauty is quite subjective - but we know how essential certain aspects are:
Natural light: this will have a huge impact on the morale and fatigue of your employees. Take down partitions if you have to and replace as much as possible with glass partitions and doors - let there be light!
Green, green, green! Numerous studies have shown that vegetation plays an important role in the workplace. It improves air quality and employee morale. Having a view of plants reduces stress and turnover! So green your offices with plants everywhere, green walls, and for some, even a compost or a company vegetable garden. In addition to its ecological interest, the distribution of plant maintenance among the employees creates cohesion and a spirit of mutual aid!
Decoration is also very important. Just like at home, you want to find a welcoming space that is designed to combine the useful with the pleasant. Vases, frames, mirrors, books... There is a wide choice of items to personalise your space and give it a personal touch.
In short, make your workspace as pleasant as possible!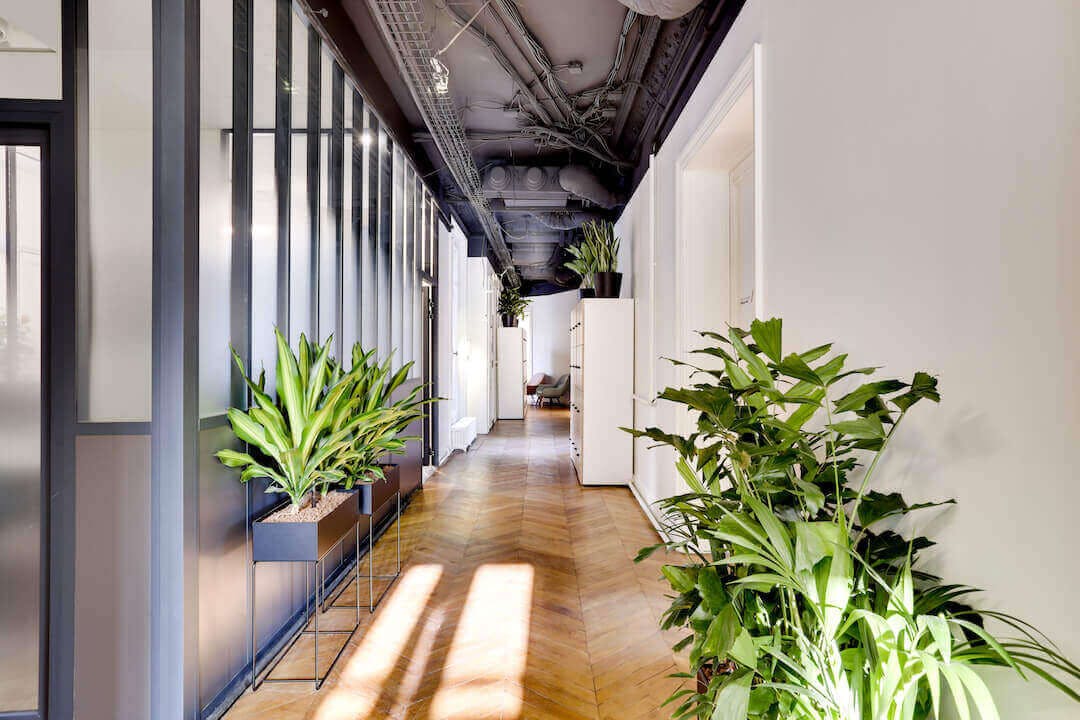 4. Alone Against All?
Well, that's not the name of the latest Netflix series. We know that it's not always easy to find your way around when it comes to office design. When you see this site, you can quickly become discouraged. Don't panic! It may simply be time for you to benefit from personalized support to help you optimise your workspace.
How can Deskeo help you?
At Deskeo, we are aware of these issues, which is why we have launched our Design & Build offer. If you are considering a (re)design of your space, we would be delighted to help you with your project. Take advantage of our tailor-made support and unique know-how to create offices that live up to your ambitions!
Our Architecture & Design team will work hand in hand with you to rethink your workspaces so that they look like you. So, when are we going to start?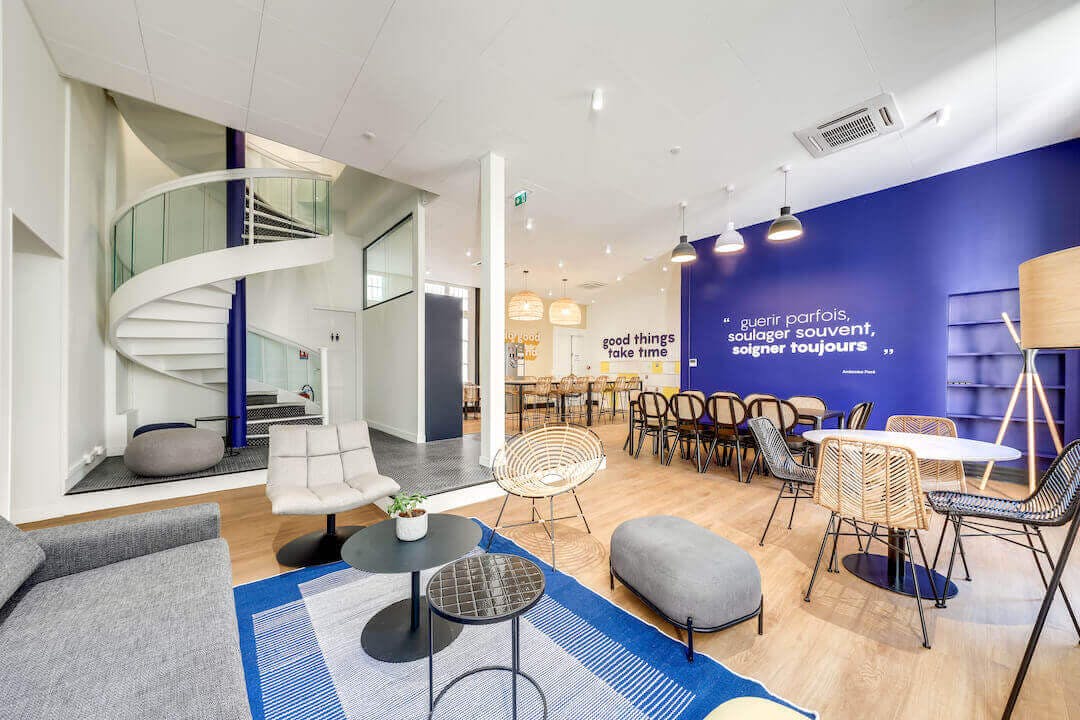 Contact Us
We find your Perfect fit!