Advice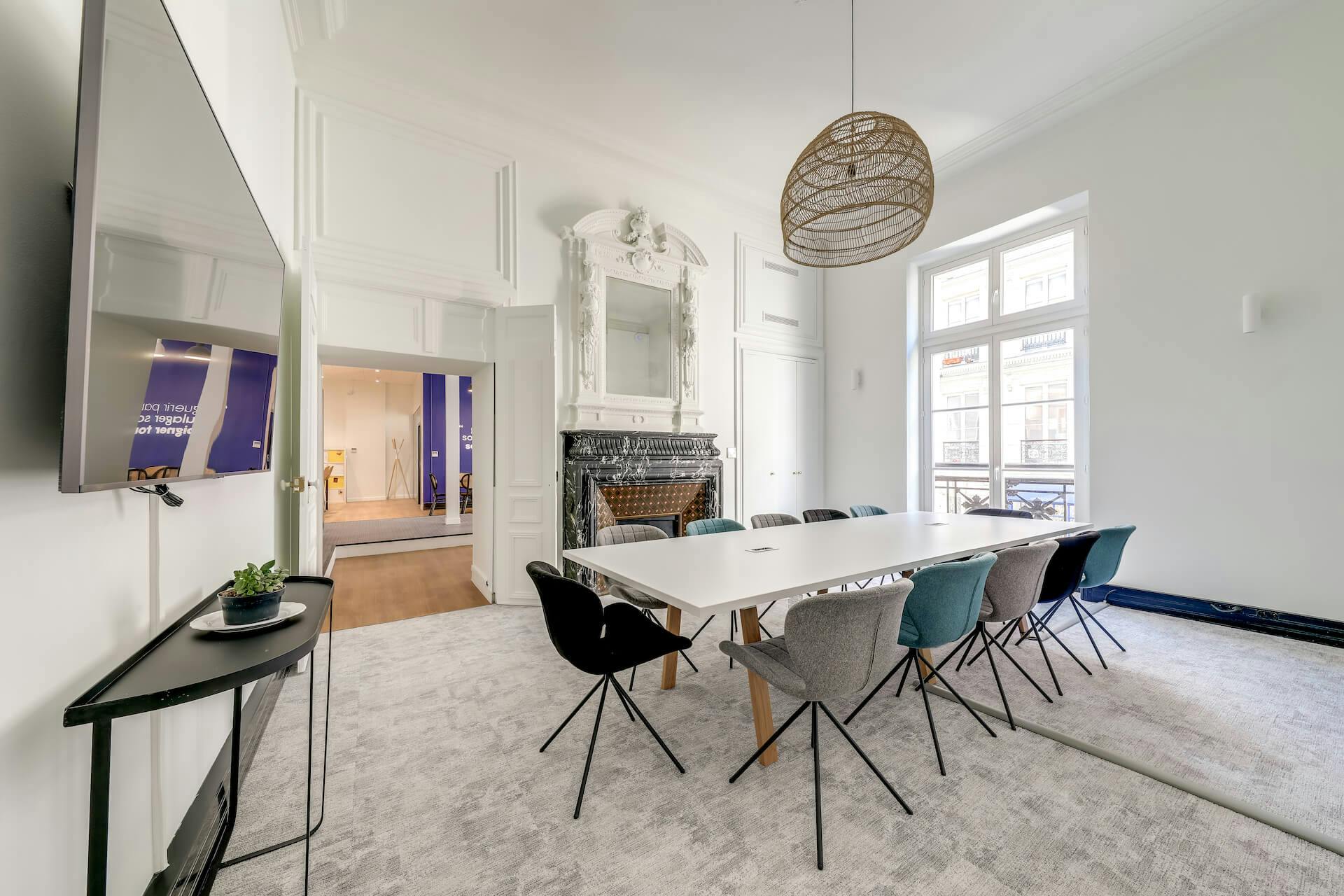 Renting a meeting room: 4 things to know!
At Deskeo, we believe in the creative and productive power of the group in a prepared and supervised meeting. The first step in organising a business event (training, conference, breakfast) is to find an inspiring venue. However, there are many other elements to consider to ensure that everything is perfect on the day. Between the furniture, the equipment and the caterer, it is easy to get lost. So our experts have put together a checklist of things you MUST check before you hire a meeting room.
1. Light
Natural light will have a huge impact on the morale and fatigue of your employees. For your business meeting room rental, make sure you find a bright space. The floor, the height of the ceiling, the number of windows and the orientation of the building are all technical elements to be taken into account.
2. IT equipment and video conferencing systems
The layout of a meeting room is a central element in the organisation of your day and therefore in your search for a meeting room to rent. You need to plan exactly what equipment you will need: one or more screens, microphones, speakers, a projector... and test it! For example, if each employee is to have a computer, you should check that there are enough electrical sockets and that they all work.
In addition to this, the internet connection must be faultless. If you don't have access on the day of your meeting, the whole day may be compromised.
3. Ergonomic furniture
If your meeting involves a lot of sitting, it is important to pay attention to the furniture. It should be comfortable and sufficiently spaced so that your employees do not step on each other. Think about it: the better your employees are seated, the more attentive they will be and the more time they will not see passing.
Don't hesitate to provide them with pens, a notebook and other goodies.
4. Conditions of access
Renting a meeting room also depends on the location! If you decide to organise your meeting in a very remote location, it is essential to take into consideration the travel time of your teams.
Generally speaking, we advise you to hold your meeting in a central and easily accessible location. This will avoid adding an extra cost for transport.
When communicating the location of the meeting to your employees you can also provide them with a map to make the process easier.
Good to know: Deskeo can accompany you during your event. Discover without further delay our meeting rooms for rent in the heart of Paris.

Contact Us
We find your Perfect fit!