Community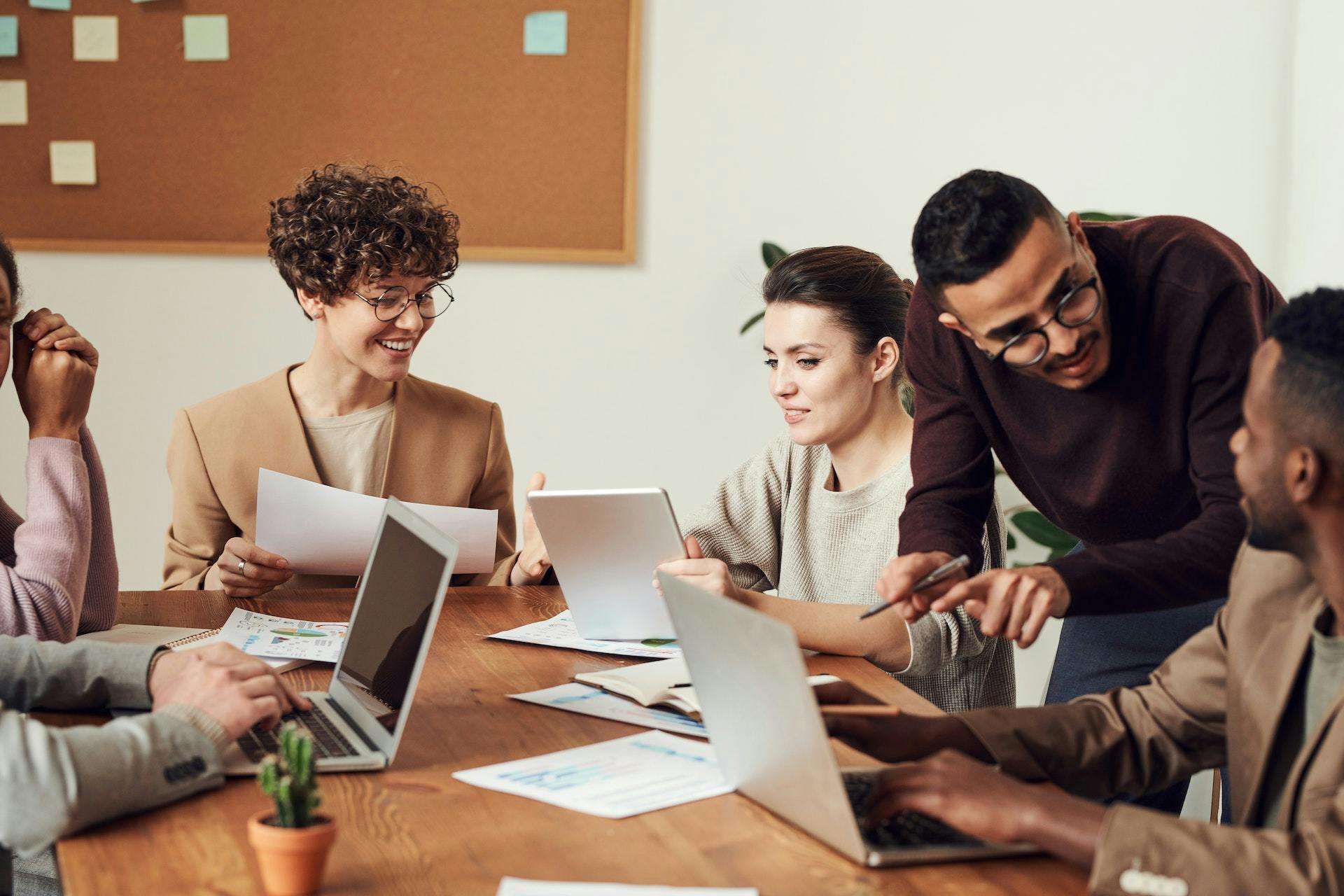 Hybridization of work: how to manage the flow of workers "on site"?
Between the development of hybrid work and the rising cost of energy, the internal management of employee flows has become a central issue for companies. So what are the challenges today? How do companies organise themselves? Are there new tools and devices to help them in this new situation?
The case of companies with undersized offices
It's a problem that many startups are currently facing: the impossibility of bringing all their employees together at the same time in the office due to a lack of space. "When we all move up to Paris, we often find that there isn't enough space at Station F, where we are currently incubated" says the founder of one startup. However, the young company is not currently considering renting larger offices as 80% of its staff are fully remote. "We're thinking of taking smaller premises, even if it means paying more for a day to be able to meet in another place, by renting a meeting room for example" he continues. In the meantime, the team collaborates remotely through virtual offices and meets every six months for three to five days of teambuilding to maintain cohesion within the teams.
While in the case of start-ups, uncertainty about the future development of the business is a fairly obvious reason for the fear that the property budget will weigh too heavily on finances, the health crisis has also opened the way for more established companies to see this as a windfall effect. "I couldn't put a definite figure on it, but in my research I've come across a lot of companies that have downsized their offices. This represents a significant saving" points out Caroline Diard, a teacher at ESC Amiens and a specialist in teleworking. She also points out that the trend does not stop at the office: the hybridization of work also has an impact on company canteens, parking spaces and even photocopying services. This is why the researcher warns of the temptation for companies to pass on their overheads to their teleworking employees. This can lead to tensions in the management of the flow of workers, especially at a time when more and more employees want to return to the office due to the combined effect of a need to socialise and the rising cost of energy.
The case of oversized companies
On the other hand, other companies find themselves in completely opposite situations, with a gigantic property stock in relation to their needs. This is the case with Orange, which is both a tenant and an owner of often mixed surfaces, mixing tertiary and industrial, which are moreover difficult to develop. "By 2024, we have set an objective of reducing our real estate portfolio by 25%" says Eric Houviez, the group's Real Estate Director. Of course, Covid is no stranger to all this: teleworking contracts now concern 45,000 employees, compared to 15,000 before the pandemic. "But the company was already a forerunner on the issue of telework", points out Eric Houviez. The problem for Orange is rather structural: over the last few decades, the telecommunications industry is without doubt the one that has undergone the greatest upheaval. And although Orange has chosen not to implement redundancy plans, it had 150,000 employees in 1990, compared to 70,000 today. "We are still expecting a drop in the number of employees, given the age pyramid and the fact that employees are not being replaced when they retire" he explains.
At the same time, Orange is trying to consolidate its employees into modern campuses to optimise its energy costs and improve the working environment. And this is not without creating other difficulties, since moving an employee from one site to another can deteriorate his or her quality of life by increasing travel time. This is why Orange has created a "corpoworking" offer, i.e. shared offices belonging to the company (which has spaces almost everywhere in France), and which are potentially closer to the employee's home. For the group, this is a coworking offer allowing the employee to telework under good conditions. But let's be clear: "for Orange, on-site work only applies when the employee is with his or her team, which we require to be two days a week" explains Eric Houviez.
A question of corporate responsibility
Even more than teleworking, it is the question of the energy emergency that is of concern to the group: "the question of energy sobriety amplifies the emergency and the need, and pushes us even further to revolutionise our working environments", Eric Houviez continues. The problem for Orange is therefore to optimise the use of its large spaces. "As a responsible company, we would like to be able to rethink the presence of employees in order, for example, not to heat certain areas unnecessarily" he adds.
Employee flow management in practice
Whether companies are oversized or undersized, they are ultimately faced with the same questions: how to optimise the arrival of employees? How to create satisfactory working conditions for all? How to preserve the corporate culture in the age of hybridisation? And finally, how to take into account the new paradigm of energy sobriety?
Faced with all these questions, flexibility seems to be the answer to all these problems. To do this, there are now many tools and devices to support companies.
Planning for employees to come to the office
Some companies allow employees to reserve their place in the office, giving colleagues more visibility of their arrival. These tools can also allow each company to set its own rules. For example, give priority to the business team to book the office on Wednesdays.
Analysing the occupancy rate of spaces
Some companies go even further by carrying out a detailed analysis of their occupancy rates. The idea is not simply to organise the arrival of employees, but also to optimise it. For example, tools are used to precisely geolocate employees in the building, and thus to better understand the occupancy rates of each room. As a result, if a room is under-occupied, it can be rearranged, furniture can be added or a partition can be added. Conversely, if a room is over-occupied, consideration can be given to moving staff to other rooms to ensure maximum comfort for all.
Satellite offices
Because they do not want to make a long-term commitment to premises that are too large, more and more companies are opting for satellite offices. These can be places in a coworking space where the person sitting next to the table becomes the employee's new colleague, or possibly trays reserved for a company within a coworking space itself. These additional solutions can take the form of meeting rooms.
Flexible leases
Last but not least, flexible leases allow companies not to commit to long periods of time, and therefore to be able to modulate the size of their workspaces according to the growth and evolution of the company culture. This is what Deskeo is offering with a revolutionary model that provides a flexible commitment and a turnkey lease, in order to avoid a major investment in the purchase of furniture, decoration or even works.
In conclusion
It can be seen that the question of managing the flow of employees is not an easy one, and implies thinking about each layer of responsibility within the company. This opinion is shared by Caroline Diard, who believes that the problem touches on questions of organisational justice: "telework can lead to a form of inequity in the teams. Companies must therefore be careful in reducing their premises so as not to reach a breaking point. Each company has to find its balance according to its own culture". To achieve this, companies can rely on an ever-increasing number of solutions that allow them to respond more and more precisely to their needs.

Contact Us
We find your Perfect fit!