What's new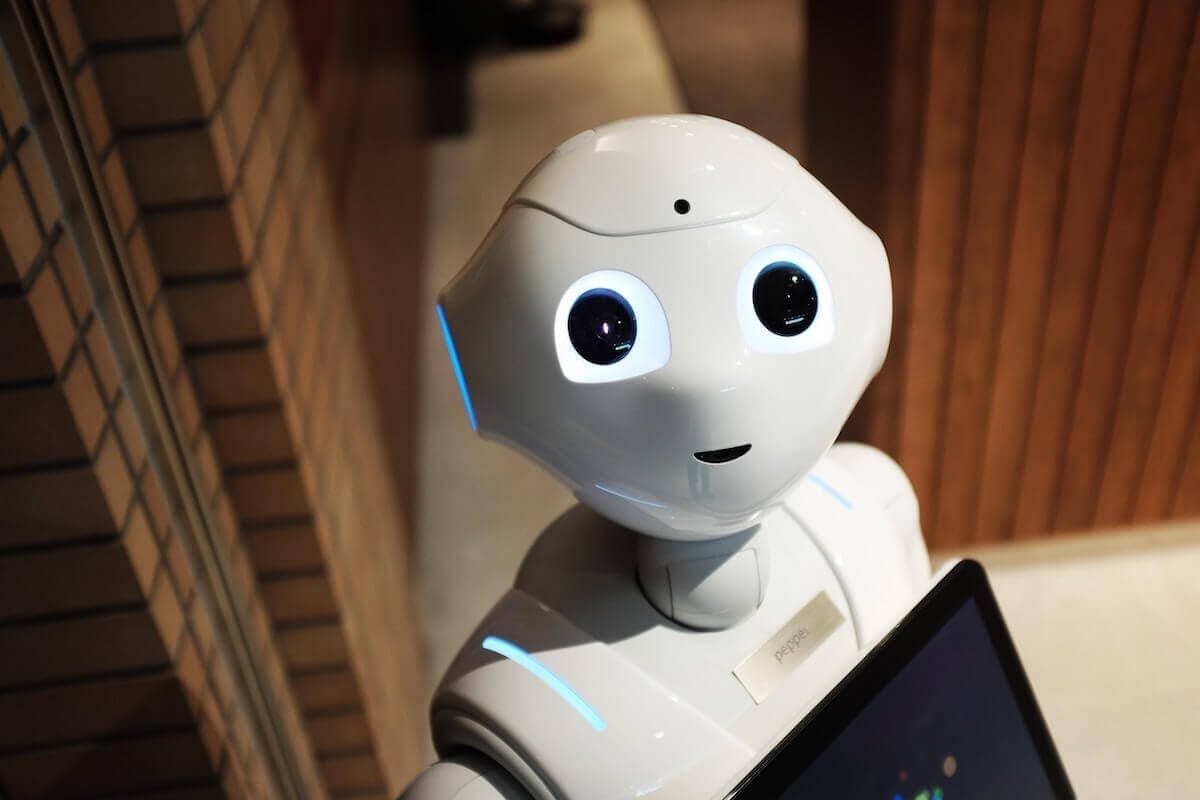 [Fiction] What will offices look like in 2030?
State-of-the-art equipment? A widespread use of teleworking and remote meetings? Perhaps, in your opinion, it will have completely disappeared, replaced by technological collaboration tools?
Hi, my name is Hugo and I'm from the future... unbelievable, but true! If you're still here, it's because you want to quench your thirst for curiosity, and you're right!
So I can see you coming: which companies should you invest in to become a billionaire? What will the planet look like in ten years? Or which football team to bet on for the next World Cup?
Well no, that's not the topic of the day (maybe next time?).
I'm going to tell you everything you need to know about the future of offices. And even though I'm not from the distant future, believe it or not, things have changed...
Finding 1: Teleworking, yes...
In your time, the corporate real estate sphere is booming. You are witnessing the emergence of new working methods that are gradually taking hold. Teleworking is the most representative of these. If you are already thinking that it is great to work from anywhere at any time, you are not out of the woods yet.
Remote working will become a habit for a large majority of employees (85% according to a study conducted by the newspaper Le Monde de Demain published in March 2027) and companies have had no choice but to adapt to this new trend by accompanying this transition.
Very quickly, and in a rather flexible way, HR frameworks emerged. By 2030, most companies are financing equipment for their home-based workers. For the International Head of the World Organisation for the Quality of Work at Home (WQWH), the objective was clear as early as 2025: "To be as well equipped at home as in the office is a guarantee of greater efficiency and better productivity at a distance".
Employees are now free to choose equipment adapted to the size and constraints of their home. With just two clicks on platforms such as Work at Home (founded in 2026), they can order everything they need to work comfortably and have it delivered directly to their home, at their employer's expense of course, eco-friendly furniture whose ergonomics have been thoroughly studied. Back problems are a thing of the past and everyone now works at adjustable desks with hybrid chairs.
Finding 2...but in moderation!
If the covid-19 episode allowed companies to open up to the recruitment of "digital nomads", often even occupying strategic functions, let me reassure you; ten years later, offices are still popular.
Not surprisingly, the teleworking craze faded once the health crisis was over. There are two main reasons for this: the need for interaction and the inequality of teleworking.
It is a fact that the office is a place of social bonding that creates a real sense of belonging among employees. People are happy to be able to meet up with their colleagues in the workplace and interact with them. Apart from the fact that some professions are not adapted to remote working, the repeated confinements of the early 1920s saw an explosion in cases of burn-out and depression among people living alone and/or in small spaces.
Even those who could, on paper, telework every day realise that they would miss out on a lot of company life (internal events, team lunches, training, onboarding...) and prefer a hybrid work pattern.
Initially, companies were still wary of imposing their own rules to keep control, but little by little, attitudes have changed and it is now commonly accepted that an employee can be just as effective in the office as at a distance.
In 2030, teleworkers are opting for one or two days a week in the home office. Even when they have complete freedom to organise their working time, the French prefer to travel to spend most of their week with their colleagues. Provided, of course, that their offices are comfortable and equipped with the new standards in terms of work tools, namely:
Digital paperboards, for unlimited creativity.
Induction desks, to recharge your devices continuously and wirelessly. No more phone breakdowns at the end of the day!
Holograms, for virtual meetings that are even closer to reality. But I must admit that I still have trouble getting used to it.
Fingerprint recognition, to activate all your devices. This technology gives you instant access to your session on any computer, to your printer preferences, to your favourite drinks at the coffee machine. No more forgotten passwords!
Finding 3: Completely redesigned workspaces
In general, workspaces have been able to adapt to changes in their environment.
The office is a meaningful place, which contributes directly to the development of employees. It reflects the fundamental values of the company. But how has it evolved since 2020, you might ask? Over the last ten years, there has been a strong emphasis on optimising spaces, quality of life at work and employee well-being. Offices are adapting to the new ways of working with more collaborative spaces for formal exchanges (meeting rooms) but also informal ones, to give free rein to creation and imagination.
People no longer come to the office to be present, but to work differently from what they might have done at home.
Two areas have therefore been at the heart of companies' strategies, starting with location. Companies are looking for offices located in central and well-connected areas in order to limit their employees' travel time.
Then there is the layout of the space, an aspect that has a huge impact on employee happiness. We now speak of activity-based workspace, which means that spaces are organised around activities and not the other way around. Companies have taken a big step forward by making massive investments to restructure their workspaces and make room for collaboration. Places of exchange and cohesion are in the spotlight!
To remember: in 2030, the office no longer has the same function. I like to use the metaphor of a hub around which employees gravitate. They can, of course, work remotely, but this hub is necessary for the preservation of the social place as a unifying place.
Finding 4: Focus on corporate culture!
Not surprisingly, the conviviality of the workplace has been brought back into fashion. More pleasant and rewarding, they reflect the company's values and facilitate creativity and exchanges between employees. As new ideas are stimulated by social interaction, in the long run it is more difficult to be creative when teleworking. Elementary my dear Watson!
Numerous extra-professional activities have been set up, allowing employees to develop their potential. Many companies have realised, particularly with the crisis in the covid, that it is necessary to strengthen the social link and espouse the causes of their employees for a real agreement of values. Thus, the "All for One" initiative, implemented by many start-ups in 2024, encouraged companies to dedicate one day per month per employee to a cause of their choice. These days are spent with associations and foundations, allowing everyone to feel useful and in line with their values. The future is SO-CI-AL.
In terms of team-building, "do it yourself" workshops have become a must in companies. Indeed, it has been shown that employees gain a lot of cohesion and self-confidence when they are confronted with a manual exercise that requires new skills. These workshops have the merit of giving people a new skill that they can then continue to apply in their daily lives.
In 2030, all the actions and decisions taken by managers must be in symbiosis with the company's culture. Indeed, it is thanks to a strong corporate culture that employees will be able to enjoy more and more autonomy. This is the subject of my next report...
Finding 5: Make space for management 3.0
Teleworking is not about unproductivity but about autonomy and trust from the employer. If in 2020 teleworking was a relatively new thing for many companies, it is not so at the moment.
Remote working has made it difficult for managers to be adaptable in supervising their teams from a distance. Above all, the home office has shown all the limits of traditional management based mainly on face-to-face control and supervision. Companies have had to rethink their HR policy and turn to trust-based management.
The focus is no longer on appearances, but on results. Companies have understood that nothing is more motivating for an employee than the trust and autonomy that he or she will be given. This empowerment makes them more visible, gives them personal objectives to reach, challenges...
After the fiasco of the Productivity Score, which was nipped in the bud by Microsoft at the end of 2020, more relevant technological tools have been implemented within companies. I am thinking in particular of platforms that group together all of the employee's current projects and give them real-time personalised reports on their progress, performance and the state of progress of each of their projects. Personal evaluation tools that have only increased managers' confidence!
Finding 6: Good job, greenies!
Your efforts have paid off! Companies are making a point of being as environmentally friendly as possible. The new generation has taken the lead and is advocating a healthier and more sustainable lifestyle.
So, no more paper, cups, plastic cups, each entity has connected sorting bins that alert when they need to be emptied, water bottles are definitely banned... And that's not all! Do you believe in the end of food waste in the workplace? A large majority of companies have opted to install connected fridges that inform employees of the state of conservation of their food. No more smelly food that has been left out for two weeks and is smelly in your fridge.
Finally, 90% of companies have switched to renewable energy (EDF study conducted in 2029). Since 2025, a tax exemption has been encouraging companies to turn to solar energy in their offices and among their employees.
Plants, plants, plants! We have witnessed the appearance of forests of green plants in cities. In offices, it has been proven by many studies that green plants improve air quality and have a great influence on the morale of employees. Having a view of plants reduces stress and turnover!
Offices are therefore making the most of plants with green walls (which are also excellent soundproofing), plants everywhere and, for some, a compost or a company vegetable garden. In addition to its undoubted ecological interest, the distribution of plant maintenance among the employees creates cohesion and a spirit of mutual aid!
Bicycle paths have sprung up all over the place in all cities and more and more people are using bicycles. It has become essential to have a bike shed, but also a shower in the office - many people also run to the office (I'm going to do it, I promise).
Thank you for following my story about the future of the office. I am sure that this is just the beginning of a long process, and that there are many more developments to come. Who knows, maybe you are already a forerunner 😉
Hugo

Contact Us
We find your Perfect fit!