Meeting room rental Lyon
Discover our meeting room rental ads in Lyon and take advantage of our expertise to find the ideal space for you and your teams. Contact us for more information.
Read more
Need some help?
Contact our team to rent or design the right space for your project!
Contact Us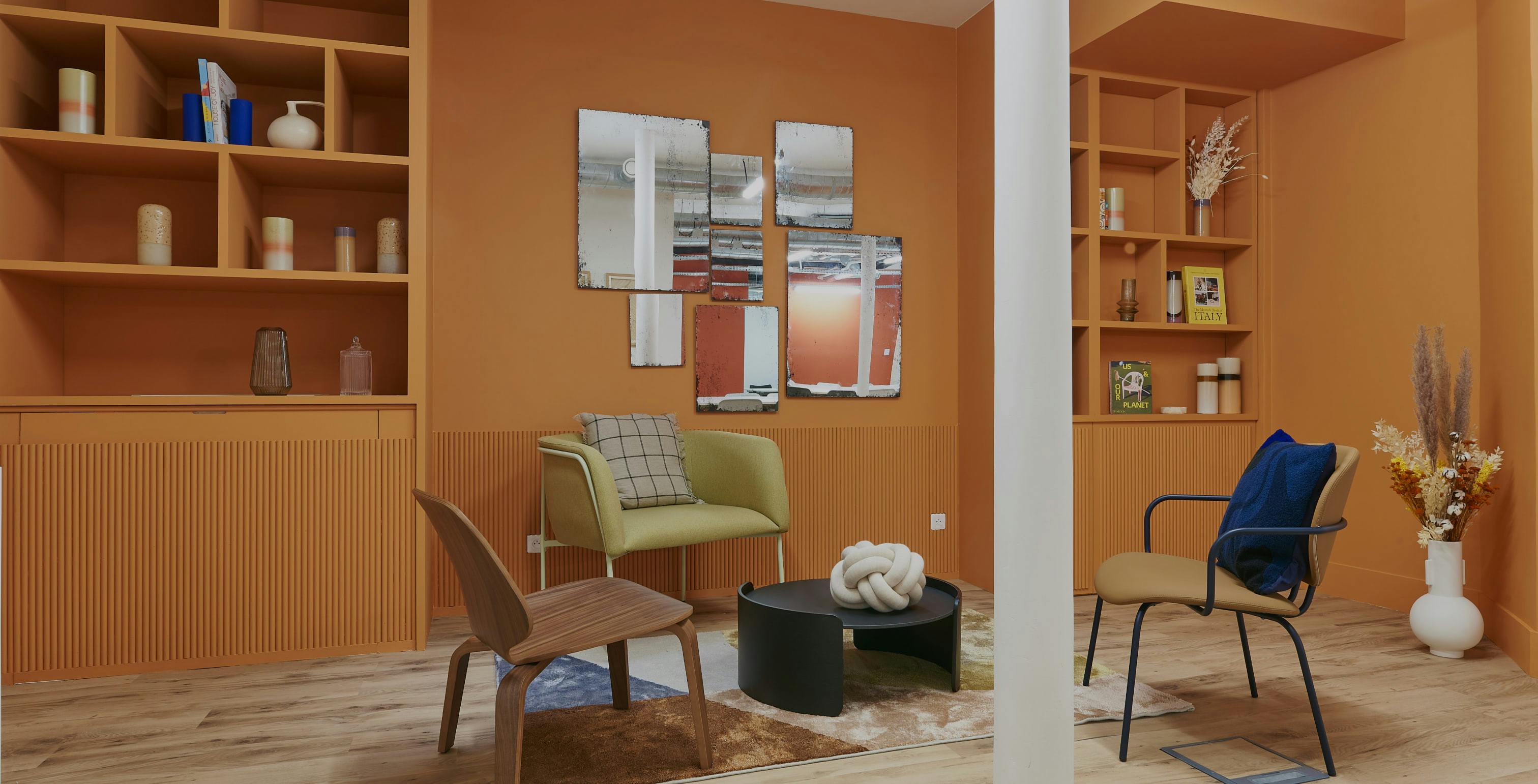 Contact Us
We find your Perfect fit!
Need some help?
Contact our team to rent the right work space for your project!
Contact us
Finding the right location for your meeting rooms in Lyon
Renting a meeting room in Lyon is a great way to give your business the tools it needs to succeed. Lyon is an important center for business, culture and leisure. It's no wonder that so many companies choose to base their headquarters here. When it's time to hold an important meeting or gathering, hiring a professional meeting room can be the ideal solution. 

How to choose a meeting room in Lyon?

When choosing where to rent a meeting room in Lyon, there are several factors to consider, starting with size - make sure you get a room that is big enough for your participants! In addition, make sure you look at what services the space offers; often, additional facilities such as catering and wifi can help make your event a success. It is also important to choose the right location: proximity to transport links and city attractions can be very helpful when you are entertaining out-of-town guests.
When you decide to rent a meeting room in Lyon, you benefit from some important advantages. On the one hand, professionally managed spaces have furniture and technical equipment such as projectors, whiteboards, modular furniture, etc. that would be difficult or expensive to obtain on your own. What's more, these spaces are often soundproofed - which means you won't have any distractions when presenting or discussing important topics.
The Part Dieu area, in particular, has become an increasingly popular destination for business travelers due to its proximity to the TGV station and other public transport, as well as its abundance of restaurants and cultural attractions - attractive even if visitors have little time between meetings or conferences. In short, whatever decision you make about renting a meeting room in Lyon, it will certainly be worth it, both for the comfort and convenience of your guests and for the success of your business!
Do not hesitate to contact us for your search for meeting rooms for rent, we will be happy to discuss your project with you. In the meantime, find all our spaces on Meeting room rental Lyon.