Meeting room rental Paris
Discover our meeting room rental ads in Paris. Our team will help you find the right meeting space for your needs: meeting room, event space, seminar room, training room...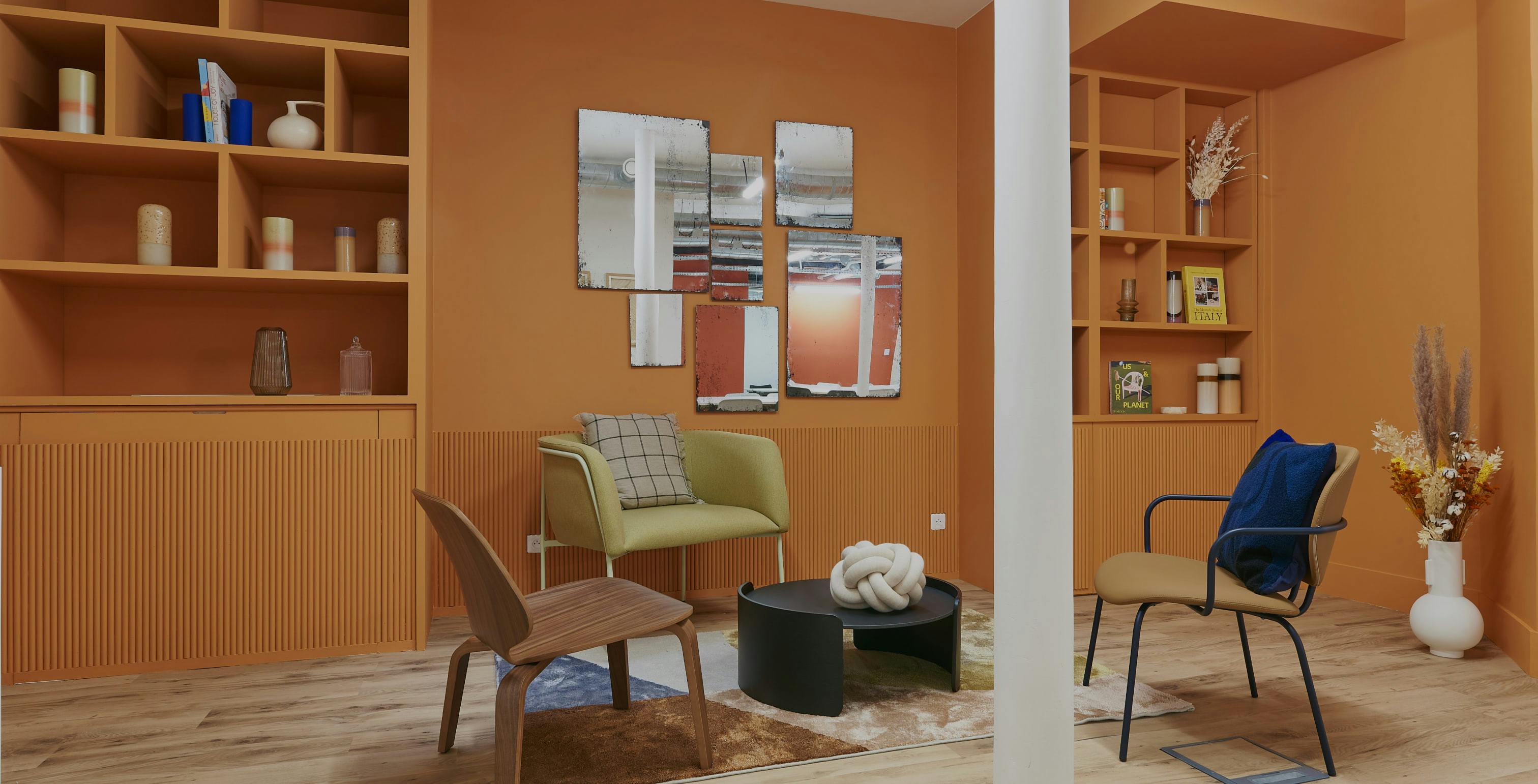 Contact Us
We find your Perfect fit!
Which Parisian districts to rent a meeting room in Paris?
How to choose a meeting room in Paris?

Renting a meeting room in Paris can provide companies and organisations with the perfect setting for their important meetings, events and conferences. The city is known for its beauty, culture and history, making it an ideal place to host such events. With so many districts to choose from, finding the right venue for your meeting or event can be a daunting task.
The 2nd arrondissement of Paris is home to iconic landmarks such as the Louvre Museum and the Place de la Concorde. It is also home to some of the most luxurious shopping areas in Paris. It offers visitors a variety of bars and restaurants as well as many accommodation options. With so much going on in the area, it is an excellent choice for anyone looking to rent a meeting room or venue.
The 4th arrondissement of Paris is home to both historic attractions such as Notre Dame Cathedral and luxury hotels. Its cobbled streets give the impression of a return to the past, while offering modern amenities such as bars and cafes. Known for its commercial vibrancy, this area is an excellent choice if you are looking to rent a meeting space or venue that will impress your guests.
The 8th arrondissement of Paris is famous for being home to the Avenue des Champs-Élysées, which is home to designer boutiques and exclusive restaurants. This chic district caters to those who appreciate the finer things in life and offers many options when looking for a sophisticated meeting space or venue.
The 9th arrondissement of Paris is located near the Sacré Coeur Basilica and several art galleries, including the Jeu de Paume Museum. This artistic district offers many opportunities for cultural exploration that can be combined with renting one of its many spaces at an affordable price.
Finally, the 17th arrondissement of Paris is close to the Arc de Triomphe and the Grand Palais, making it an ideal location for booking larger events, such as corporate conferences or exhibitions, because of the spacious spaces available. It also offers more intimate settings suitable for smaller gatherings such as workshops and seminars. All these reasons make it another excellent option for hiring a meeting room in this beautiful city.

What type of meeting room for your needs?
Have you finally found the ideal meeting room? Now you have to think about every detail to make sure that everything is perfect on the day of your event.
The first question that is often asked is: what layout for your meeting room? There are several possible layouts, each adapted to the objective of your seminar in Paris, the nature of the discussion and of course the number of participants.
1st layout: Theatrical meeting room
This is the most commonly used and easiest layout. The chairs are arranged in a row facing the speaker or a screen. This layout is ideal for kick-offs and other product presentations. The theatre meeting room is ideal for large numbers of participants. However, this configuration is not particularly conducive to the exchange of ideas between participants.
2nd layout: U-shaped meeting room
The U-shaped meeting room is ideal for business meetings. The tables are simply set up in a U-shape with chairs. This arrangement is very practical as it allows for projection on a screen and encourages dialogue. The U-shaped meeting room requires a fairly large space.
3rd layout: Classroom meeting room
As the name suggests, this is a similar layout to the classrooms found in schools. It is a very good compromise among all the meeting room arrangements that exist.
4th layout: Board meeting room
Perfect for informal meetings and committees, this layout adds conviviality to your meetings. You have a table (oval or rectangular) around which chairs are arranged. Ideal for discussions, the board meeting room is not suitable for presentations.

Why rent a meeting room in Paris?
Are you looking for a meeting room to rent in Paris? Do you want to meet with your colleagues in an unusual space? Rent a room adapted to your needs with Deskeo: location, budget, layout, food & drinks...
Paris remains a prime location for businesses, with over 500,000 companies based there. Having your company in Paris is a real advantage because you benefit from the city's dynamism and you have a multitude of atypical spaces to change from the office. Paris is also a very popular city for coworking spaces.
Renting a meeting room in Paris is an opportunity to bring your team together, to inject dynamism and to take advantage of the city's attractiveness. Deskeo offers atypical locations for meeting room rental in Paris.