Office rental Paris
Discover our office rental listings in Paris (75). Our team will assist you in your search to find the right workspace for your needs: private offices, coworking spaces, entire building.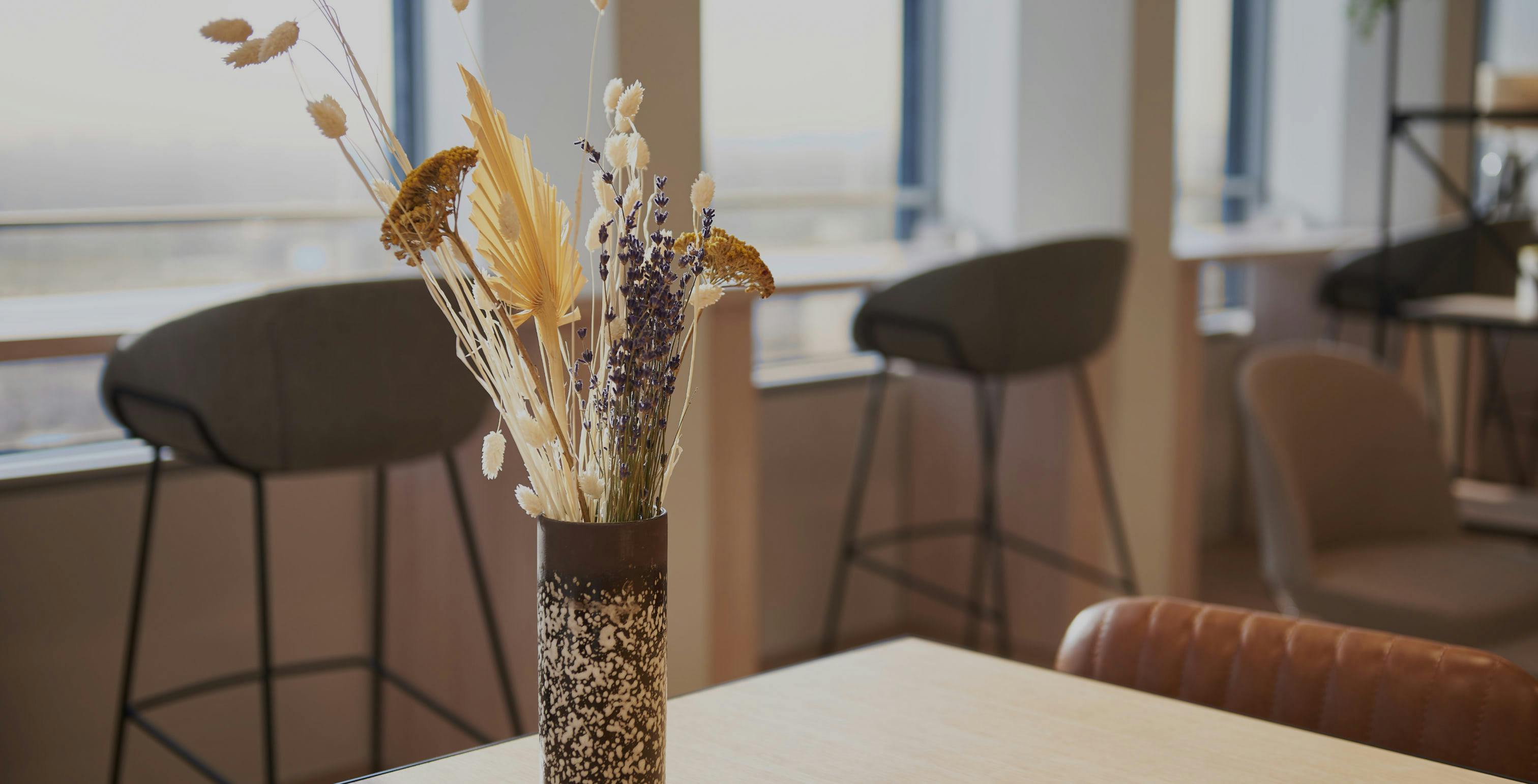 Contact Us
We find your Perfect fit!
Finding the right location for your offices in Paris
How to choose an office in Paris?

Finding the right location for your office in Paris can be a difficult task. From the famous Opera district to the central business district, each area of Paris has unique advantages and disadvantages that you should consider before signing a lease.
The Opéra district is an ideal location for businesses looking to locate close to high-end shops, restaurants and entertainment venues. There are many opulent cafés, art galleries and theaters that have been around since the late 19th century.
Next is Trocadero, known for its museums, monuments and lush parks. The area also offers easy access to major tourist attractions such as the Eiffel Tower and the Champs-Élysées.
Saint-Lazare is another great option for those looking for a quieter atmosphere in Paris. This charming district offers many restaurants and cafes surrounded by picturesque cobbled streets. Saint-Lazare is also located close to public transport lines leading directly to other parts of Paris, so getting around will not be a problem!
Paris 9e and Paris 8e are two districts that offer a mix of traditional French charm and modern amenities such as shopping centres and restaurants, all located close together for ease of travel. Both areas are also home to some of Paris' most iconic landmarks, such as Notre Dame Cathedral and Place de la Concorde respectively, making them perfect places to attract your clients and staff.
Finally, there is the Quartier Central des Affaires (QCA), one of the most prestigious areas of Paris in terms of real estate investments due to its proximity to large commercial spaces such as the skyscraper complexes of La Défense or the Tour Maine Montparnasse.

What type of office space do you need?
Renting office space in Paris is an excellent option for companies of all sizes. In the French capital, there is a multitude of office space available in a variety of locations and prices per square meter vary from one arrondissement to another. Depending on the type of office space you need, you can find prime locations with great views or more conveniently located spaces close to local amenities.
The office market in Paris is diverse and caters for many different business needs. For those looking for larger office space, the arrondissements offer an attractive option with many large buildings available for rent in popular areas, such as the 8th arrondissement and the 16th arrondissement. On the other hand, some entrepreneurs prefer smaller, more central offices, such as in the 2nd and 3rd arrondissements.
Prices per square metre vary considerably depending on where you decide to rent; however, it is possible to find good deals even in prime locations if you know where to look.
An alternative to renting office space can be coworking spaces, which have become increasingly popular in recent years as they offer flexibility and affordability to small businesses that cannot always commit to long-term leases. Co-working spaces are usually based on hot-desking arrangements with shared meeting rooms and other facilities included in the price per desk per month or even per week. The advantages of co-working include its flexibility and lower financial commitment compared to renting a traditional office space. In addition, many co-working spaces also offer networking opportunities by hosting events or workshops on their premises; this can be invaluable for entrepreneurs who are just starting out and need access to advice and resources they would not otherwise have access to.
Overall, finding an office space that meets your business needs while staying within your budget is entirely possible by renting in Paris, given the diversity of its offerings; it's just a matter of researching your options thoroughly before deciding on the right solution for your business growth plans.
What are the prices per m2 per arrondissement in Paris?
Prices for office rentals in Paris vary depending on the arrondissement you are in. Here is a comparison table to help you see more clearly. Please note that these prices take into account the services associated with the rental of your workspace and will also depend on the duration of your commitment.
Greater Paris and its future possibilities
Paris and the municipalities of the departments of Seine-Saint-Denis, Val-de-Marne, Argenteuil, Hauts-de-Seine as well as Essone came together in January 2016 to form the Greater Paris Metropolis.
The Greater Paris Metropolis in a few figures is: 131 municipalities, 814km2 and 8 million inhabitants! A real world-class metropolis that has no reason to be ashamed of New York or the Greater London project.
But why such a project? In addition to wanting to establish its position on an international scale, the Metropolis of Greater Paris aims to act in various areas such as housing, emergency accommodation, the climate crisis and economic development.
This project will create a more successful ecosystem and allow businesses to benefit from a dynamic economy and a large number of opportunities. The future possibilities are immense for new entrepreneurs.