Advice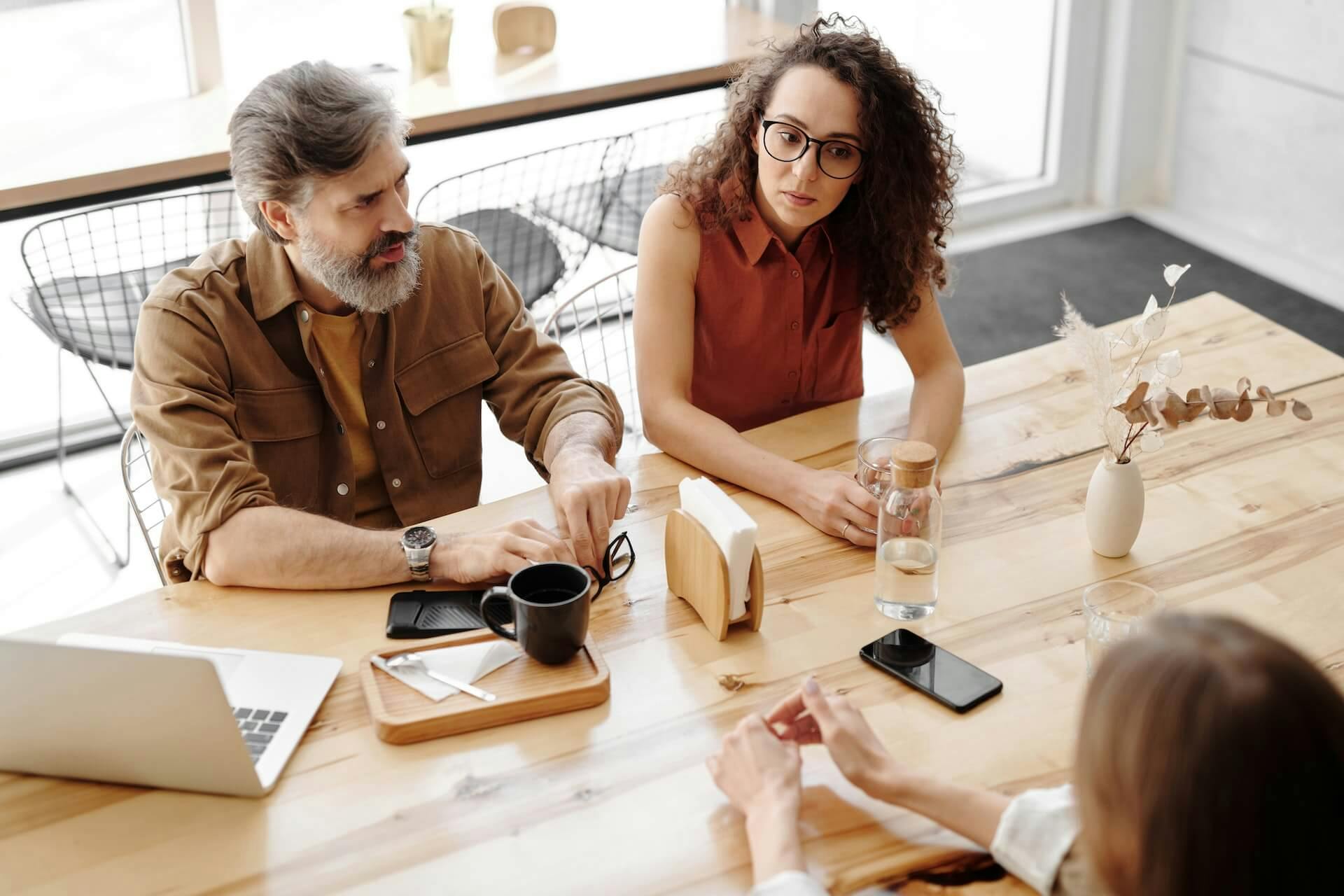 Office Managers: 33 essential information sources (blogs, forums, podcasts...)
It's a fact: the day-to-day management of offices is no easy task, and can even quickly become a nightmare. From coordinating the various tasks to managing service providers, not to mention the challenges of well-being at work, it is best to be well prepared! The Office Manager is essential to the daily life of the office. With great versatility and an unparalleled sense of organisation, being an OM means being a real Swiss Army knife.
Is that a good job, Office Manager? You know, I don't think there's a good or bad situation... if I had to sum up my work today with you, I'd say that it's all about meetings... and preparation!
Office Managers, this article is for you! We have tried to make your work easier and save you time, because we know how precious it is to you. You will find a set of information sources that we hope will be useful to you on a daily basis.
In order to present you with relevant elements, we appealed directly to the OM community. And the result was not long in coming... In a few days, we received dozens of responses! A sign that the subject deserved to be addressed, but also and above all, one that demonstrates real solidarity within your profession!
The people to follow
Lia Bazin
Lia came up almost systematically in all our conversations with the Office Managers. She is THE person to follow to keep up to date with news and events concerning OMs! Hyper-involved and a force of proposal, Lia organises events (meetups and webinars), federates a community on Slack and has even launched a fair dedicated to Office Managers. In this article you will find several initiatives of this key figure in the OM community!
Former Office & Happiness Manager of Meilleurs Agents, Olivier is now the happy face of Goood employees! In his mini-series The Office Manager (available on Linkedin and YouTube), he takes us into his world with tips for today's and tomorrow's Office Managers - how to better manage your time, what are the essential qualities to guarantee the well-being of your employees... These are short videos (3 to 4 minutes) very well produced, ideal for the return from lunch break!
Louis-Aurèle Priol
The former Office Manager of Kymono and Everoad recently founded Tibby, which lists the best team buildings to do in companies. Beyond this goldmine of original activities that are different from the escape game, Louis-Aurèle is very active on Linkedin and always ready to share his experience and good tips to feed the French Office Managers community.
Mélissa Broguy
As a freelance QWL consultant and Office Manager, she gives us a lot of advice on how to improve the quality of life at work and how to reconcile personal and professional life. Good to know! Mélissa even offers to use her Office Management skills to help you optimise the management of your company. Don't hesitate to contact her and to browse her website, where you can download a free practical guide dedicated to QWL!
Julie Artis
A speaker on happiness and performance at work, she offers training, conferences and workshops to explore all the levers available to create a virtuous work environment for any type of company. Based in Montpellier, she publishes a podcast and organises a Meetup, which we will talk about below. A figure of the French well-being at work to follow for your daily dose of inspiration!
On the web
Magic Office
This website dedicated to Office Managers is a reference. You will find interviews with Office Managers who share their daily life, their tools, their problems and their tips! In a very relaxed and playful style, the site is also full of articles, aimed at Office Managers of course, with also comparisons of service providers, articles on Office Managers' salaries, a guide to download, signs and many other surprises...
The Profession Office Manager Blog
Initially, this site proposes to put in contact Office Managers on the one hand and companies looking for them on the other hand, for one-off or regular assignments. Their blog, entirely dedicated to Office Managers, is a good source of information. The articles are on specific topics and are well constructed. They even organise afterworks! It is regrettable that the frequency of publication of content seems to have increased recently.
Office Heroes
Office Heroes is THE complete guide for OMs! Between the different tools at your disposal, the podcasts to listen to, the books to read... a real goldmine thought for Office Managers is in your hands! All the information is very easy to find and very well indexed. Office Heroes is also coming to Slack very soon. To be continued...
Podcast Génération CHO
At Deskeo, we love podcasts! Whether you're on the metro, jogging or cooking, it's a great way to occupy your time while doing something else. While there are still few podcasts dedicated to the world of office management, Julie Artis' podcast is worth a look. She talks to professionals from all walks of life: business leaders, coaches, writers and (of course) inspiring Office Managers and Chief Happiness Officers. A compendium of good ideas and inspiration in about thirty minutes. With already forty episodes to catch up on. Let's get started!
Office Manager Gang
It's a blog, but not only that! You will also have access to a community of nearly 150 members on Facebook. The blog is run by Elodie, who tells us about her discovery of the Office Manager job and who designed this blog for "atypical profiles who are also starting to find their place and be recognised in companies". The articles follow one another, each time with a precise problem, and above all, a personal and honest point of view that makes for easy and very engaging reading. Examples of articles you can find: "The Office Manager is a Swiss Army knife: a myth to be guillotined?" or "How to fish out your change project after your team sniggers?"
My happy job
A very comprehensive site that addresses all professions. So no focus on office managers, but tons of advice, recommendations, podcasts, videos, books, news, articles, trends etc... The site is full of information and there is something for everyone! Keep it in your favourite tab.
Office Manager Webinars
After meet-ups and trade fairs, webinars! Lia Bazin once again regales us with her best advice on video, accompanied by her favourite service providers. The episodes are accessible for free in replay, among our favourites: "No time, no money: what place for QWL?", "How to properly onboard your new recruits in all circumstances?" or "Limit your environmental impact at the office: good practices tested and approved!"
Smart Services Blog
With its expertise in selecting service providers for Office Managers, the Smart Services team shares its tips, tricks, document templates... everything that can help you in your daily tasks. Dozens of testimonials from Office Managers will also allow you to draw inspiration from the experience of your colleagues and to find ideas!
WelcomeToTheJungle Newsletter and Blog
Welcome To The Jungle, the media focused on work life and start-ups, needs no introduction. Their articles cover all the topics around work 2.0 and can be a good source of information to keep up to date with the latest studies and trends at work. Their newsletter is fun and concise and gives you an overview of current topics. A good ally to propose changes in your company!
Newsletter of Editions Francis Lefebvre for the legal/HR part. This famous consultancy firm was also highly recommended to us, in particular to keep up to date with news concerning law in general, such as labour law or real estate law. Explanations and advice from experts, new regulations in force... The site, which is very well supplied, will enable you to comply with legal standards at all times.
Positiv' Workshop
Every month, Mélissa Broguy discusses a particular theme with an expert in her field and organises constructive exchanges between professionals.
Community
Do you want to join a community of colleagues who share your daily questions and problems, but also interact on common subjects and find ideas to apply within your company? Look no further, we have compiled the most popular exchange groups for Office Managers.
SLACK
Collaborative communication platforms do exist. They are private and confidential (as they should be) and have only one objective: to encourage the sharing of experiences between Office Managers. The following 3 Slacks groups have been highly recommended to us by dozens of members of the OM community!
SOCIAL NETWORKS
Events not to be missed
The unclassifiable
As you can see, there are many sources of information available to you. Send us a message HERE if you think we have missed any. We'll be happy to add them 🙂
And now it's your turn!
A BIG thank you to all those who participated in the writing of this article : Sisota Norn – Zelros, Manman Vo – Admo.tv, Charlotte Flory – Mindee, Véronique Bringer – Vggassociés, Stephanie Aste – Le Silo, Manon Arenz – Epsor, Yael Partouche – Talentoday, Lucie Manifacier – Unlatch, Lucie Béghin – Alvadiem, Charlotte Han – Intercloud, Audrey Riffaud – Texeï, Marie Camus – 5a Conseil, Laure Saint Pierre – Livestorm, Elisa Vadanovici – Mouvement des entrepreneurs sociaux, Kevin Meert – Privateaser, Céline Grall – Afinit, Clément Lecerf – Smart Services, Karine Marchal – Freelance, Virgile De Metz – Formi, Caroline Brive – ARSEG, Laurence Le Gall – Realize, Isaure Girard – La Chose et Cécile Chatellier – TSC

Contact Us
We find your Perfect fit!