Advice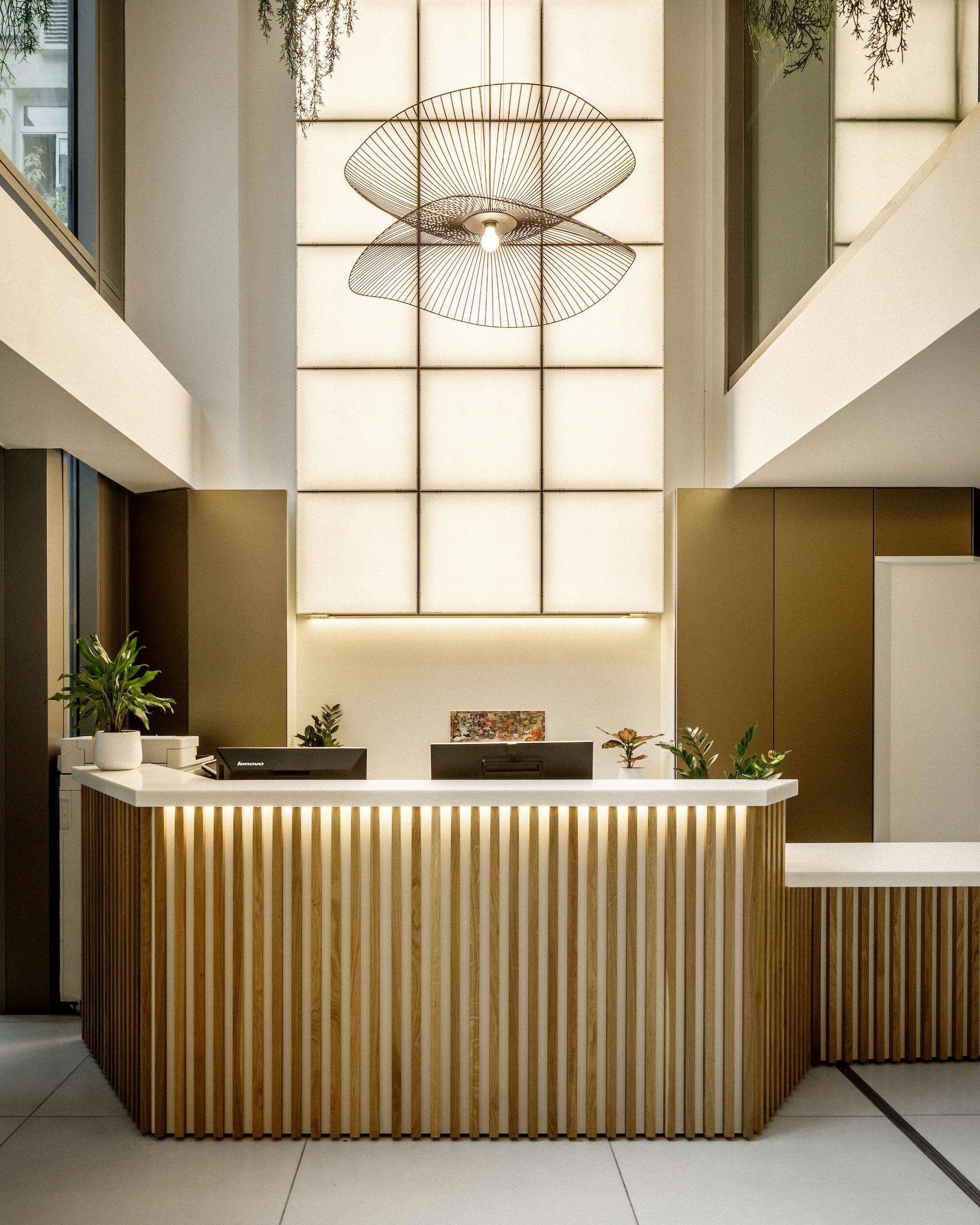 What is the operated office ?
An operated office refers to a private workspace rented under a service agreement. This turnkey solution was inspired by the success of coworking. However, the operated office is a dedicated private space for a company. Unlike traditional office rental, the lease is flexible. It's possible to occupy this type of office for just a few months, making it perfectly adaptable to your office space needs.
Furthermore, the company chooses a package where many services are included. There's no need to pay additional expenses such as water or electricity, for example. It also saves a considerable amount of time. Searching for professional office space and setting it up can be particularly time-consuming. The operated office is fully equipped and functional from the moment you arrive. Discover everything you need to know about this concept of private professional workspace.
The Operated Office: A Workspace with a Service Agreement
The concept of the operated office revolutionizes the real estate offerings for offices. Instead of renting professional premises to create traditional offices, you rent an independent workspace with a service agreement.
Managing corporate offices can be cumbersome. Renting premises and setting them up incur numerous expenses, in addition to ongoing charges. It can be very time-consuming. With an operated office, you don't have any additional charges to pay. The charges are included in the contract. You have access to furniture, multimedia equipment, reprographics, Wi-Fi connection, and a range of services that vary depending on the provider. The service offerings differ based on the location of the operator's premises within the territory.
The lease for an operated office is flexible, with a commitment possible for only a few months. Leases for professional premises typically involve a long-term commitment with a minimum 9-year lease. This duration can be significant when starting your business or when you need a temporary solution. Additionally, the lease can be terminated at any time by adhering to the notice period specified in the contract. This workspace model is therefore highly administratively straightforward.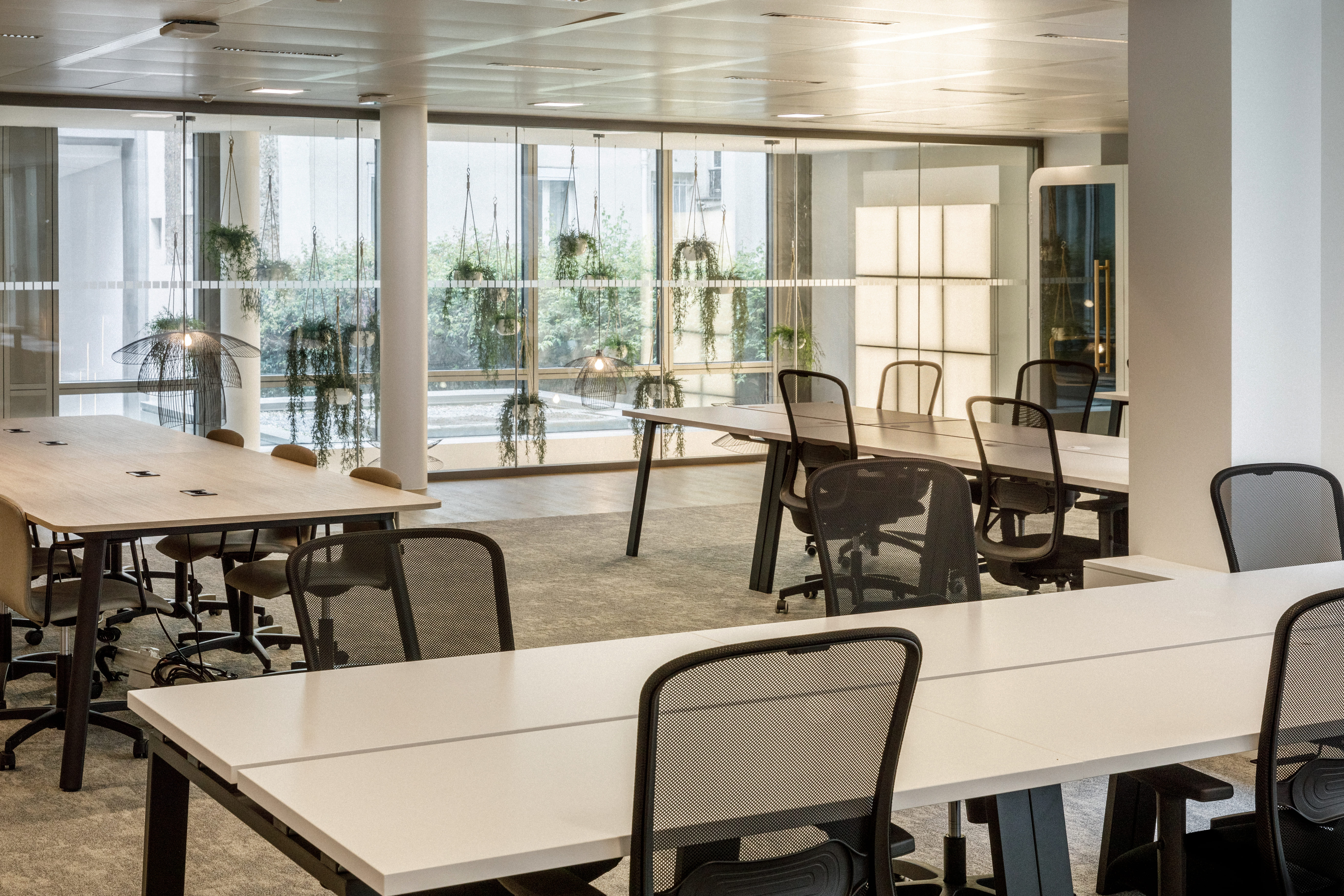 Advantages for the Tenant
Operated offices offer numerous advantages for tenants.
A turnkey office, furnished, functional, and private.
Guaranteed confidentiality: unlike coworking, operated offices are not shared spaces with individuals from outside the company. It's an entirely independent workspace.
All expenses, services, and insurance are included in the lease agreement.
A single invoice is provided for the entire service. You don't need to subscribe to any additional memberships; the offering is comprehensive.
Limited time commitment: unlike a traditional lease, you don't have to wait for it to expire to terminate the contract. It can be canceled with a notice period of 3 to 6 months, depending on the operators.
Additional services are offered. Some are purely administrative, like the option to receive mail on-site. Others focus on well-being at work, such as providing hot beverages.
Once the contract is signed, you can move into your new workspace. You can start working without having to manage anything else besides your business.
Target Companies for Operated Office Rental
Which companies are interested in renting an operated office?
A young company, startup, or SME that doesn't yet have enough visibility to invest in professional premises.
A company primarily seeking time-saving through a turnkey system that takes care of all office management. This allows for a shift away from operational tasks to focus on value-added activities.
A growing company in a transition phase. This enables adaptation to changes in the team's size without immediate commitment to leasing office space that may no longer be suitable in the future.
A company that wants to bring its teams together in different regions. While there are many operated offices in Paris, they are also expanding to cities like Lyon, Marseille, and smaller towns. This allows for local presence development without investing in a new location.
Converting a Space into an Operated Office: Benefits for the Landlord
The real estate market for new types of offices is booming. For property owners with unused or outdated professional spaces, there is an opportunity to transform them into operated offices.
What are the benefits for landlords?
Rehabilitating a real estate asset: the property is renovated and transformed for a second life.
Profiting from the lease of an unoccupied space. If a company cannot terminate its commercial lease, it can offer the property to an operated office rental company for the duration of the lease.
Monetizing a space owned by the company but not in use. This allows the space to be valued again and serves as an additional source of income.
Delegating the management of unused office spaces to a company specialized in operated offices. In this case, the company handles renovations and tenant relationships.
Reducing the real estate footprint: flexible work arrangements make some spaces obsolete. Workstations are now shared. Thus, unused offices can be offered to other companies with a similar hybrid work mode.
What Services Are Included in an Operated Office Offering?
The services included in your operated office contract vary depending on the provider. Some are common to most of them:
Furniture: The workspace is fully equipped.
Office insurance.
Wi-Fi.
Security: This includes the installation, maintenance, and management of equipment.
Office cleaning: Cleaning is performed daily.
Maintenance: Regular checks allow for preventive maintenance with replacement or repair of faulty equipment.
Provision of a printer.
Access to water and electricity.
Access control for equipment and offices using a badge.
Other services are offered by some operators for added convenience:
Mail reception.
Concierge services.
Office management.
Audiovisual equipment for meeting rooms: provision of screens and wireless sharing solutions.
A refreshment area: water, coffee, tea, and even snacks.
Equipped kitchen.
Play, relaxation, and well-being areas.
Operated Office vs. Coworking: What Are the Differences?
A coworking space, by definition, is open and shared. Designed for remote work or independent entrepreneurs, it's not ideally suited for members of the same company. In fact, privacy is not guaranteed since any other worker can overhear your conversations.
While the operated office is indeed inspired by the success of coworking, it's not identical. The space is private and exclusively dedicated to the company. If there are shared spaces, they are common to these members and ensure the confidentiality of exchanged information.
Here is a summary table of the differences between these two services:
| | Operated Office | Coworking |
| --- | --- | --- |
| Flexible workspace | Yes | Yes |
| Service Contract | Yes | Yes |
| Shared space | Exclusively among members of the renting company | Shared space among all types of workers. |
| Private space | The office is accessible and usable only to members of the company that is the tenant | There is no private space; everything is shared among the workers |
| The services | A set of services is offered for the members of the company, for example, a printer in the office | The offered services are for communal use. For example, a printer for all coworkers |
What is the cost of an operated office?
The price of an operated office is not calculated in the same way as for a traditional real estate property. It is calculated per workstation and the services offered, not in relation to the available square meters. It's important to understand that it's a comprehensive offering, not just a standard office space.
Furthermore, its cost depends on its geographical location. In Paris, the average price for renting an operated office is 965 euros per square meter per year per workstation. This cost is higher than that of renting a traditional office. However, the service contract includes all expenses and the provision of office equipment."
Operated Office FAQ
What are the different types of offices?
The different types of offices available for rent are:
Closed offices: These promote concentration and a sense of security.
Open spaces: These are open, shared offices that encourage collaboration and the breaking down of barriers. They are typical in coworking spaces.
Desk sharing: These consist of workstations provided without assigned seating. This is the model often highlighted in operated offices.
What is corpoworking?
Corpoworking refers to a shared workspace among members of the same company. This term combines "corporate" and "coworking." This space can be located within the company's premises or externally, such as in an operated office. It retains the benefits of coworking, including the flexibility of an open space, with added privacy and a corporate atmosphere. It can be offered for a change of professional environment or to bring teams together in different regions.
Conclusion: Why Choose an Operated Office?
Choosing an operated office is a good idea for any company that needs:
A transitional space
To focus on work without the hassle of managing professional premises
Offices to launch its business
The advantages are numerous:
A turnkey solution with expenses and services included
A confidential workspace for members of the same company
Flexible contracts with a limited time commitment
Are you looking for workspace or offices for your company in Paris? Feel free to check out our online offers on office rentals in Paris.

Contact Us
We find your Perfect fit!