Advice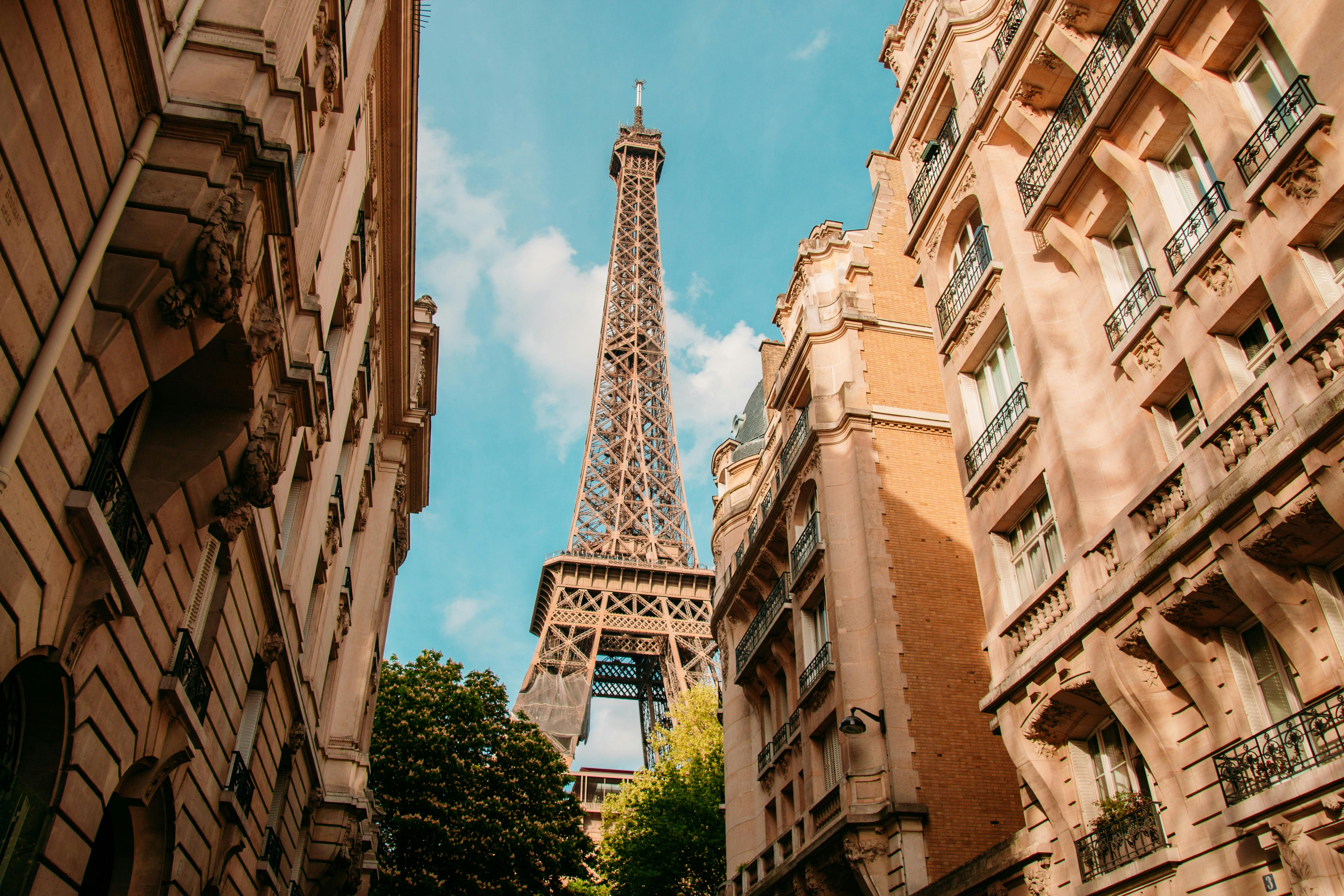 Office search: 7 valuable tips before you start
Changing offices is a major step in the life of a company. Whatever its size, there are many obstacles and it is best to be patient, especially in a market as tight as Paris. A relocation project can take months, mobilise precious internal resources and even slow down your company's development... Before taking the plunge, follow our 7 tips to find the ideal space in the best conditions.
#1. Prepare the ground before you start your office search
Check the exit conditions of your current lease
Are you planning to move from your current offices to a space that is better suited to your needs? The first thing to do is to check the conditions for leaving your current lease. The notice periods and termination formalities vary according to the type of lease signed (commercial lease, derogatory lease, sublease, etc.). It is best to plan ahead to avoid unpleasant surprises.
Please note: the commercial lease contract requires that a letter with acknowledgement of receipt be sent to the lessor 6 months before the expiry date.
Identify your needs at the beginning of your project
Before you begin your property search, it is important to identify your needs. Take the opportunity to appoint a project manager who will be responsible for drawing up the specifications with the various stakeholders and then managing the search.
Your specifications should contain the following elements
the target geographical area,
the surface area required (taking into account your future recruitment),
the monthly budget that your company is prepared to allocate to rent (including charges)
the associated equipment and services, whether they are essential or accessory for your teams (maintenance, furniture, Internet connection by fibre, meeting rooms, kitchen, cafeteria, domiciliation, parking spaces, etc.).
n this way, you can perfectly anticipate all the questions necessary to find your new offices.
This stage is also ideal for starting to gather the documents needed to put together an application file (Kbis, company articles of association, last three balance sheets and profit and loss accounts, etc.).
Practical: If you opt for a service provision contract, the documents required are shorter and the procedures quicker.
#2. Familiarise yourself with the local property market
Having a clear view of the property market makes it easy to recognise good opportunities. To save time during your search, it is important to be well informed about current trends.
To do this, start by comparing the offers available on the main websites specialising in commercial property. You will quickly get an idea of the prices depending on the location and the surface area required.
Make sure you understand the different units of measurement used for rents:
€ HT-HC / year / sqm: understand "excluding taxes and charges". A benchmark used on most commercial or precarious lease offers. Allows you to easily compare the rent of several spaces, regardless of their surface area.
€ / month: overall rent which is easier to reconcile with your budget.
€ / workstation: used by coworking and flexible office players for whom the measurement of surface area per workstation meets different standards from the classic lease.
Practical: In addition to traditional leases, new players such as Deskeo offer turnkey private offices. These spaces offer flexible conditions (commitment, notice, guarantee) and a range of additional services to simplify your life (cleaning, furniture, maintenance, equipped kitchen, reception, etc.). An ideal solution for getting settled in quickly and avoiding the constraints associated with the day-to-day management of your offices.
#3 Get help from a professional
In tight markets such as Paris, the proportion of transactions without an intermediary is extremely low, with almost all available office space being offered by professionals. Commercial property consultants are used to working on an "inter-cabinet" basis, a principle that allows the commission to be split in two (50% for the landlord's consultant, 50% for the tenant's consultant).
This system allows you to benefit from the expertise of a professional who defends your interests throughout the transaction, without paying an additional commission.
In addition, to find tenants more quickly, professionals are used to sharing their latest opportunities with their colleagues before making them public. It is therefore in your interest to entrust your office search to a professional. This will allow you to broaden your possibilities and access "off market" offers without any additional costs.
#4 Anticipate additional costs
When moving house, there are many expenses. They should therefore be budgeted for before signing a lease to avoid unpleasant surprises and stress.
It is important to gather all the costs for your company when moving offices:
the move,
agency fees,
the security deposit and the first demand bank guarantee (GAPD) required by the landlord,
work, fitting out, decoration...
the purchase of new furniture,
the cost of refurbishing your old offices,
the cost of finding a successor if you leave your old offices during the lease.
It is strongly recommended that you take advantage of the competition, especially when choosing specialist movers. In this way, you can choose the quote that best suits your needs.
Good to know: With Deskeo, you are only required to pay a deposit when you arrive in your new workspace. Deskeo takes care of the equipment and even the decoration and branding according to your company's criteria. Apart from the 2 to 3 months' rent, you will not have to pay any additional costs. Simple, clear and transparent!
#5. Don't underestimate day-to-day expenses
Remember to carefully anticipate the day-to-day expenses you will have to pay once you are settled in your new office:
Water and electricity,
Cleaning and maintenance,
Telephone and internet,
Insurance,
Insurance, etc.
You should also bear in mind that as a tenant, you will be responsible for the day-to-day hazards. Air-conditioning or lift breakdowns, water leaks... these are all complications that are unfortunately commonplace in older buildings and that will have to be managed by your teams. An internal military organisation is then necessary to limit the loss of time and energy in managing your space on a daily basis...
All of these recurring expenses generally represent the equivalent of the price of your rent, plus an additional mental burden for your teams who will have to manage this multitude of service providers on a daily basis. Think about it!
Practical: with Deskeo, the daily management of your offices is included in your rent. Do you have a problem? Whatever it is, your single contact will take care of it for you. You develop your business, Deskeo takes care of the rest. To each his own!
#6. Talk to others
We live in an age where it has never been easier to maintain a professional network. New technologies have made it easier for us to keep in touch with people, both in the personal and professional spheres.
When a company wants to leave its offices during the course of a lease, it is in its best interest to find a buyer quickly to free itself from its commitments and avoid paying double rent. If you are in this situation, remember to mention this information at every professional meeting, share it on social networks (Linkedin first) with beautiful photos of your offices and encourage your colleagues to do the same.
If you are looking for office space, again, don't hesitate to let people know! First of all, it's a great signal for your company, reassuring news that will interest your customers, prospects and partners. Secondly, you may know someone who knows someone who knows someone... who will soon be vacating their offices, is looking for a sub-tenant or is currently marketing space that may be of interest to you.
Remember that in tight markets, off-market transactions are common. Many offices change hands within a few hours without being made public. If all your contacts have in mind that you are looking for office space, you will increase your chances of finding the right space quickly.
#7. Think about tomorrow
If you are moving because you need more space to recruit new staff, this good momentum should not stop there. Even if it is difficult to make plans on the comet, try to anticipate the medium-term consequences of this positive synergy by looking for offices adapted to your ambitions.
Be careful not to go too small, otherwise you will have to start from scratch with a new relocation project in the coming months. Many growing companies choose to rent larger premises and sublet part of their offices to start-ups in the meantime. Be sure to check that this option is allowed in your lease agreement and bear in mind that you will need to inform the landlord in any case.
Practical: by choosing Deskeo, you are opting for a flexible solution that will accompany you throughout your growth. Rent a space that meets your current needs today. We will have larger spaces to offer you when the question arises, one thing at a time!

Contact Us
We find your Perfect fit!