Advice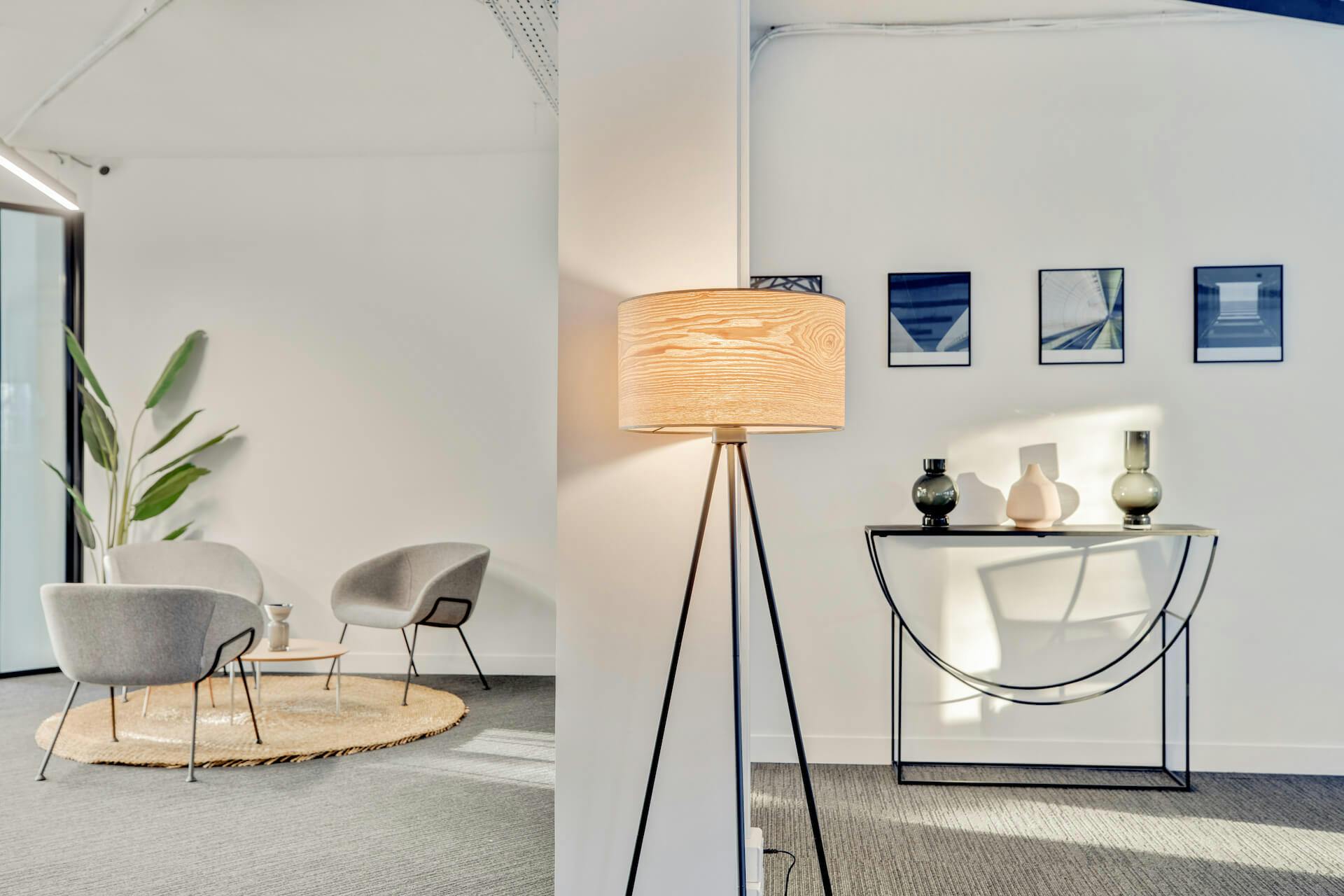 5 good reasons to switch to a flexible office
As working patterns are revolutionised, the search for office space remains a key issue for businesses. In such a context, the traditional commercial lease is increasingly unsuited to today's business needs, and companies are turning to more flexible, turnkey solutions. Here are 5 reasons why you should switch to flexible office space.
1. Flexibility of commitment
A commercial lease or 3/6/9 lease, as the name suggests, commits you for 3, 6 or 9 years. For many companies, it is extremely difficult to project that far ahead, which often forces them to take a larger commitment in advance. As a result :
non-optimised surfaces
a loss of money in the first few months (or years)
On the other hand, other companies will grow faster than they had planned, and find themselves obliged to rent two spaces at the same time or to find a buyer, which is no easy task.
Switch to a flexible office! With Deskeo, be free to choose an office that meets your current needs.
2. Agility
Finding work space is no longer a headache. Your offices can be adapted to the evolution of your workforce and are easily adaptable in case of growth. For example, a meeting room becomes an informal work space, phone booths are added to make calls in complete confidentiality, etc.
3. Ease of use
Turning an office into a living space is not just about finding the space and fitting it out. It is also about the day-to-day operational management of the space.
With so many people to deal with (maintenance, cleaning, layout, internet or electricity...), it's easy to get lost.
Focus on your growth, Deskeo takes care of the rest. The offices are fully managed by us from the moment you move in. A Space Operations Manager will be your company's single point of contact for the day-to-day management of your flexible office space.
4. Space designed for you
Your offices are a reflection of your organisation, for your employees, but also for your customers. It is through the furniture, the colours and the branding that your visual identity will be established within your premises.
Our team of office design experts will study your organisation, your working methods and your culture, in order to transcribe them into your space. Offices that look like you, for an ever stronger corporate culture!
5. One invoice
With the flexible office, there are no hidden costs! All the expenses related to your office are included in a single invoice. It is often difficult to get an overview of all the costs related to your office. You have to take into account the rent, of course, but also all the operating costs, vacancy, sub-optimisation of a space, the various security deposits that force you to tie up part of your capital, etc.
With your Deskeo flexible offices, you have a single monthly invoice that includes all your costs, so that you can anticipate the future with peace of mind.

Contact Us
We find your Perfect fit!